Magic is around every corner — though often ignored. Portals to another world exist in the most common spaces.
Photographer Chema Madoz describes this phenomenon as 'The Hidden Face of Things' and captures this idea in his pieces. A cloud is trapped in a birdcage; water beads outline the thread on a needle.
The placement of these seemingly ordinary objects transport the viewer into a fantasy that acts more as a purgatory than a new land. Madoz's black-and-white photographs take the audience somewhere new, but not quite all the way there. They are given a mode of transportation, but they are transported nowhere.
The photos urge the audience to critically think about the world around them. Magic is hidden all over their houses, but are they brave enough to explore it?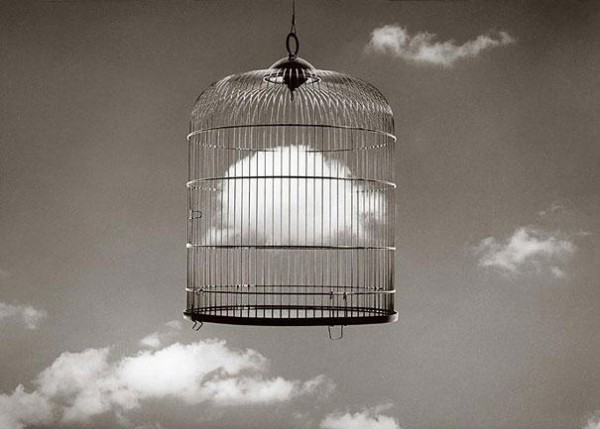 Source: Chema Madoz