Art comes in many different mediums, shapes, and sizes. The latest addition to the list of ceramics, sculpture, oil paint, and watercolor is, surprisingly, Microsoft Excel. 
Microsoft Excel is a spreadsheet program, which means that most businesses use it to record expenditures or income, chart data, or present results. Tatsuo Horiuchi, an 80-year-old from Japan, has found another use for it, however. 
For the last 20 years, Horiuchi has been using Microsoft Excel to create beautiful digital art. He calls this medium "ExcellArt."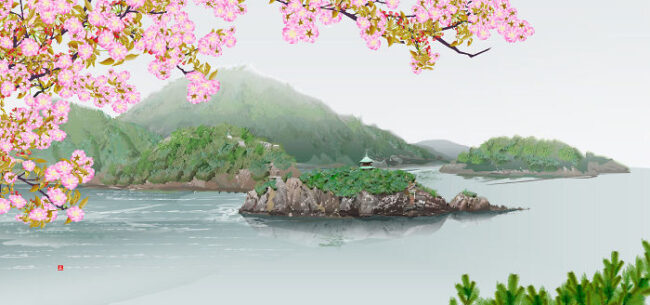 As Horiuchi was getting ready to retire in 2000, he decided he needed to take on a new project – something to devote his time to. He wanted to be an artist, but wasn't thrilled about how expensive art supplies can be. Rather than purchase supplies, or download a digital art program to his PC, he turned to Microsoft Excel. 
Horiuchi didn't expect his Excel skills to be perfect right away. So he made a ten-year plan. 
"For the first 3 years, I concentrated on 'drawing' and drew all the things that could be seen, such as vegetables such as carrots and Japanese radish, and wild grass, in Excel," Horiuchi told AFP. "For the next 3 years, I practiced combining the motifs one by one to construct a painting."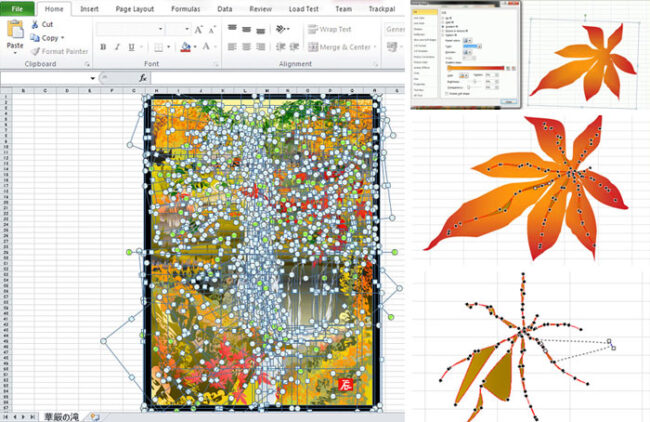 His ten-year plan paid off. He started getting noticed for his work after he won the Excel Authoshape Art Contest in 2006. 
After that, his career as an artist took off. He regularly gets commissions, and sells artwork on his website. His artwork was also featured in the Gunma Museum of Art in Japan.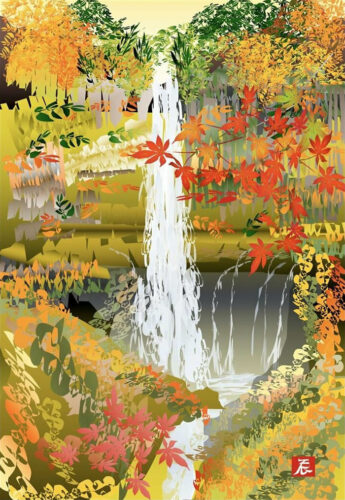 Horiuchi's website even features a section where he teaches you how to create digital art with Microsoft Excel. Along with homemade instruction, he features the art of some of his ExcellArt session participants. 
Horiuchi was able to create an entirely new career after retiring from his first one. He shows us that we're never too old to pick up a new skill or hobby.