There's nothing quite like walking the streets of a big city at night. There's a very specific feeling of wonder and excitement that is very hard to replicate. I'm not sure if it's the skyscrapers looming overhead or feeling that there's something important going on there 24 hours a day – but there's something that makes it special. 
The Belgian and Portugese photographer Xavier Portela successfully evokes this feeling with his ongoing project "Glow." Glow is Portela's personal project, and is also his most well-known. As a part of Glow, Portela travels to the world's largest metropolitan areas and photographs them in all their bustling glory. He then edits the photos to bring out pink and blue hues – adding a certain neon "glow."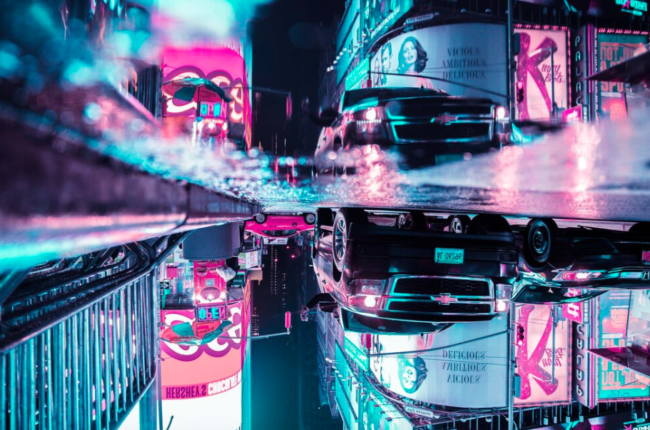 Portela wrote on his website, "In July 2014, I discovered Tokyo for the first time and I was overwhelmed by the city atmosphere. When I came back, I went through my photos but ended up disappointed by the result. I couldn't reproduce that feeling you get when you are in the middle of the street, of the chaos with all those people around you, the noise, the electricity. This overwhelming atmosphere wasn't there anymore."
Then, inspired by the coloring in Japanese anime, he decided to give big city photography another shot.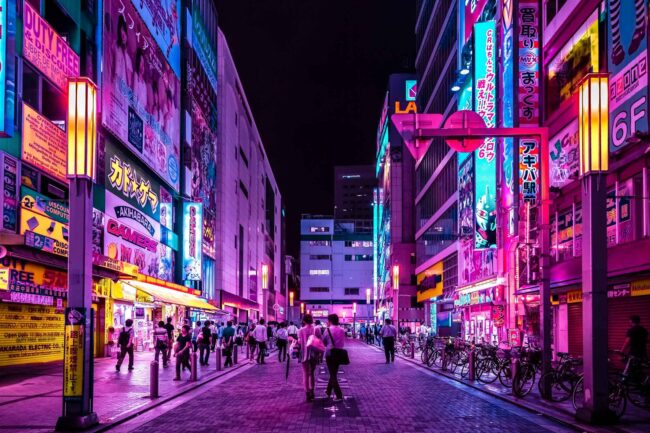 "I decided to give it another try by editing the colours of my photos in order to get more atmosphere and emotions from them," he said. 
He ended up with "Glow."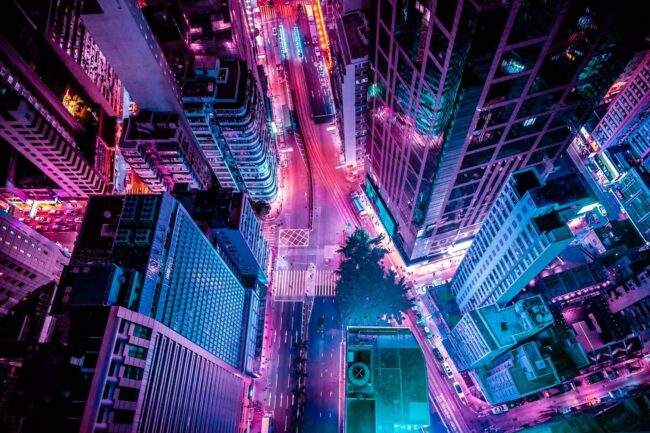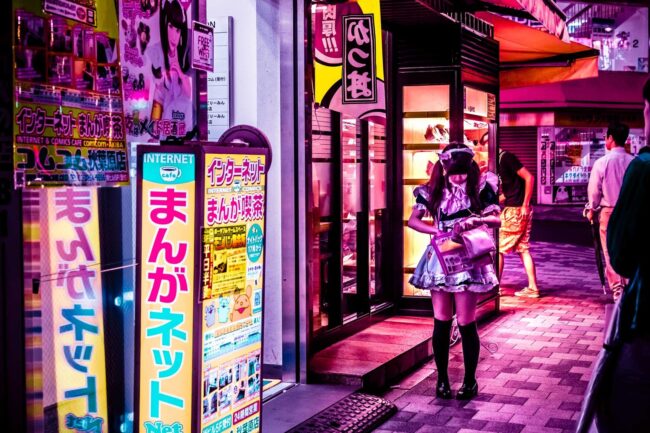 "Glow is a collection of cities captured by night where the colours try to activate the brain in order to reproduce the variables you don't have on a photo, such as temperature, noise, motion," he said. "Glow is what you remember instead of what you've seen of a place."
Portela's New York edition of Glow features something new: aerial shots of the skyline. While he was there, he hopped in a helicopter to get a new perspective on the city that never sleeps – and the results are invigorating.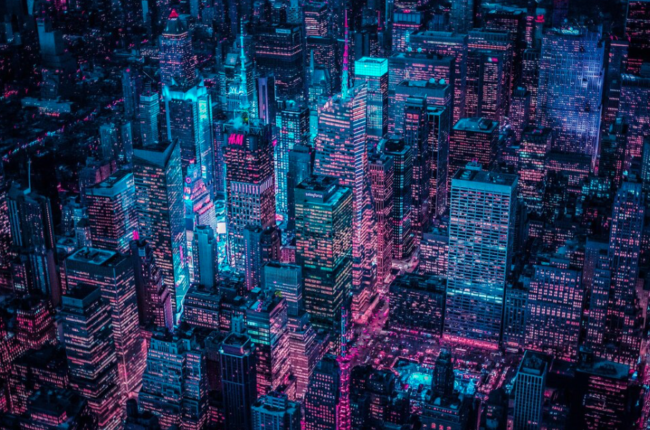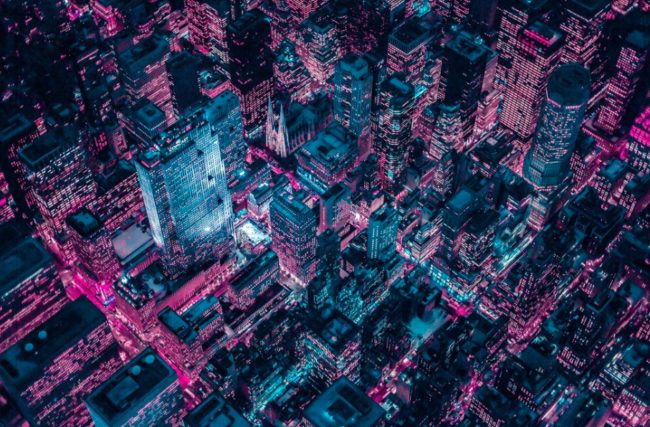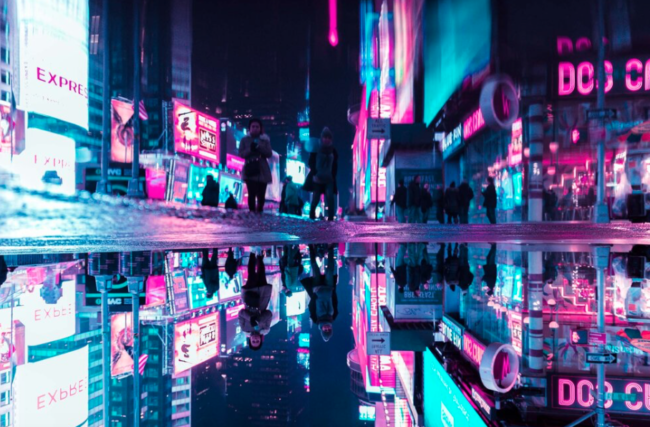 His photos are reminiscent of futuristic science fiction worlds like Tron, Blade Runner, and Ghost in a Shell. 
So, next time you're looking to remind yourself of that big city feeling, look no further than Xavier Portela.