Danish architectural design team Bjarke Ingels Group (BIG) recently unveiled their updated design of the Musée Atelier Audemars Piguet to the public. The museum is situated right next to the old workshop of Jules Louis Audemars and Edward Auguste Piguet, the creators of the iconic Audemars Piguet watch brand.
The museum expansion's design is something spectacular. In the center of the historic premises a spiral rises from the earth – a spiral similar to those used in Audemars Piguet watches. Within the spiral there are panoramic windows, allowing guests to see out into their lush, green surroundings of the Vallée de Joux. Above the spiral is a layer of brass mesh and grass to help regulate temperature.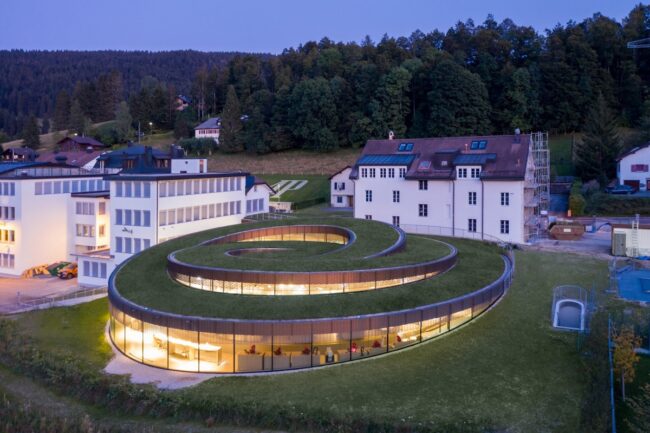 The spiral design of the museum is used as a homage to a watch's internal mechanisms and used to direct visitors through the natural progression of the museum.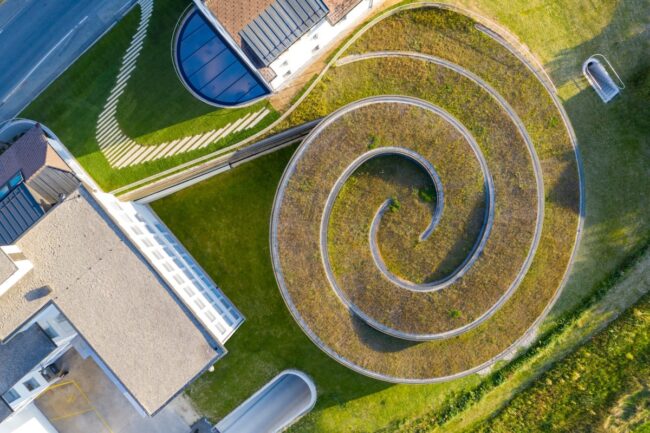 There are almost 300 pieces on display in the Audemars Piguet collection, including an 1899 vintage watch with 1,168 parts. Guests can wander through and look at the collection, or they can stop at one of the workbenches provided and kinesthetically examine these complex watch components. There's also a handful of workshops within the museum, which allows visitors to look over Audemars Piguet's skilled craftspeople doing their work.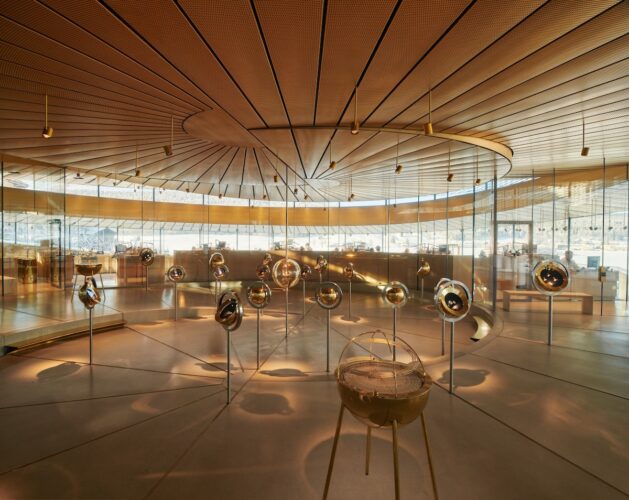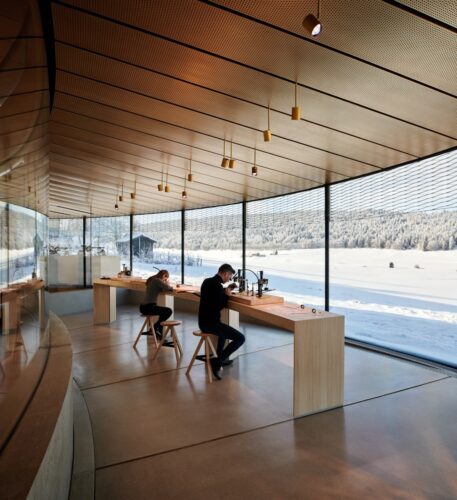 Audemars and Piguet knew each other in childhood, but were not reconnected until they were in their twenties and living in Le Brassus, a village inside the Vallée de Joux. They were both watchmakers, and there in the valley they formed their partnership. 
The Musée Atelier Audemars Piguet website says that "It is in this region that beats to the tune of complicated watch mechanisms that everything started for Audemars Piguet in 1875."
The company is now on it's fourth generation of Audemars and Piguet family owners, and in 2012 they introduced the slogan: "To Break the Rules, You Must First Master Them."