Cats have taken over the world, or at least these photographs. Fluffy breeds of cats populate the rooms with a single human among them. Seemingly every day scenes in kitchens, bedrooms and living rooms, are overrun with furry and sometimes flying cats. The person in the pictures also often holds one of the pets.
In her photos titled 'Crazy Cat Lovers,' Photographer Andréanne Lupien depicts just that. From Montreal, Canada, the 24-year-old says she has "a head full of imagination that continues to grow," on her Facebook page.
Even dog lovers will think these cats are cute.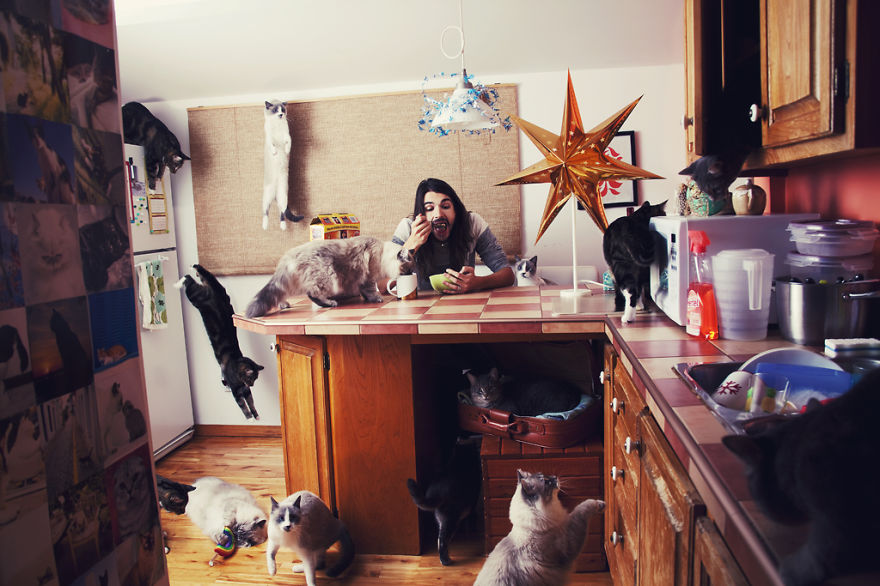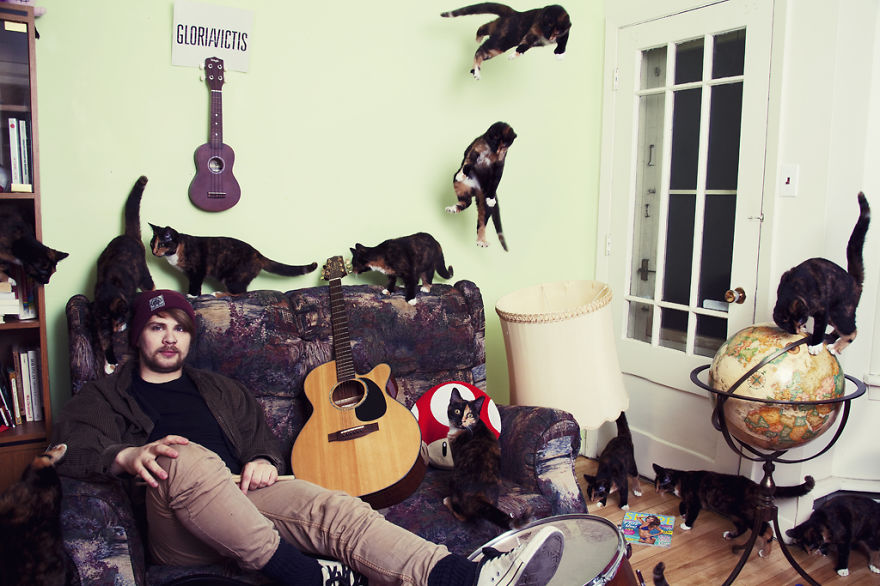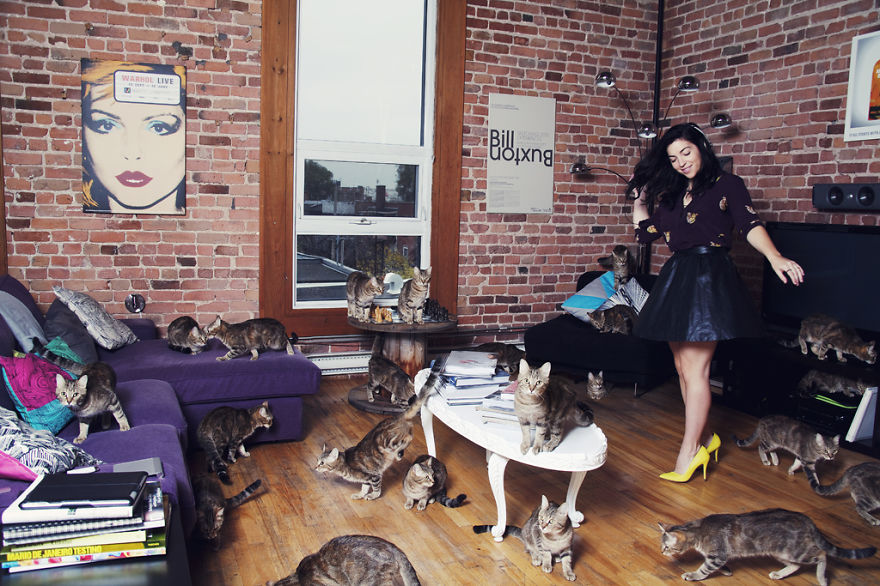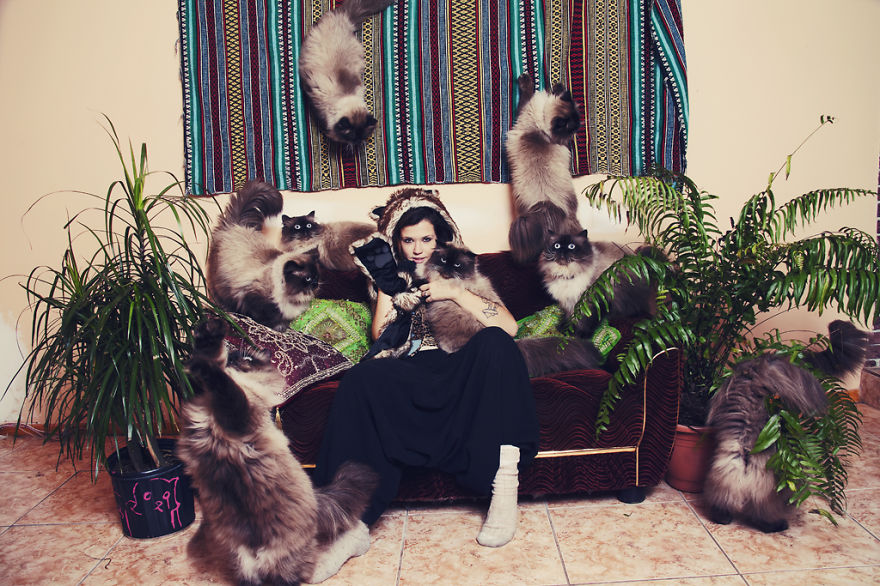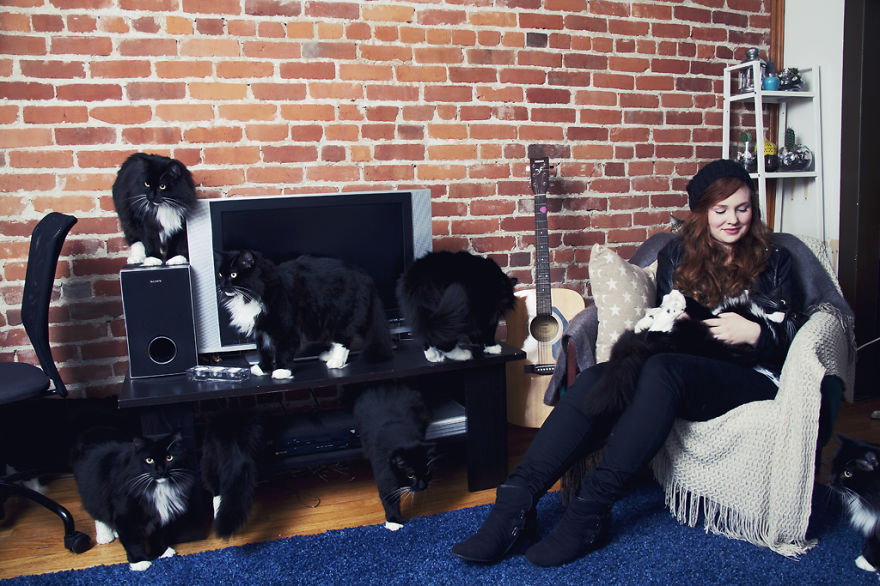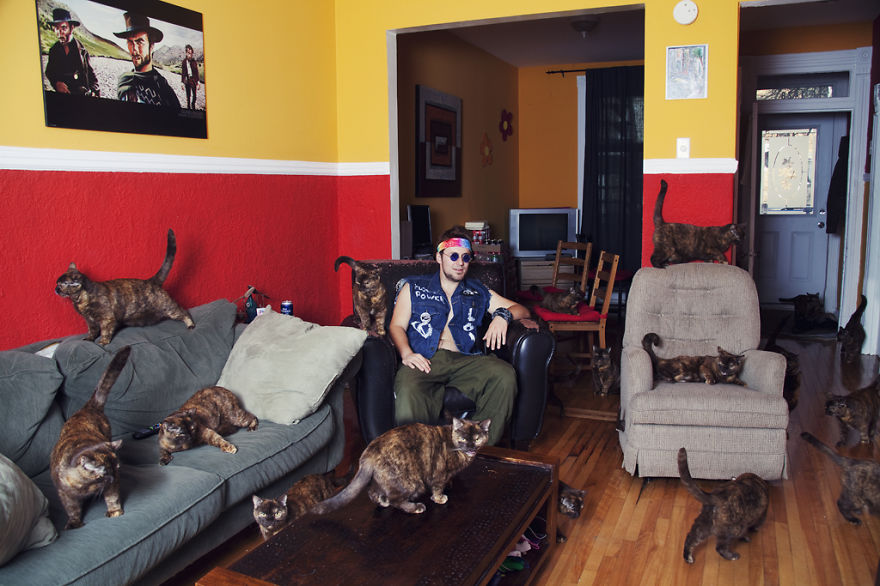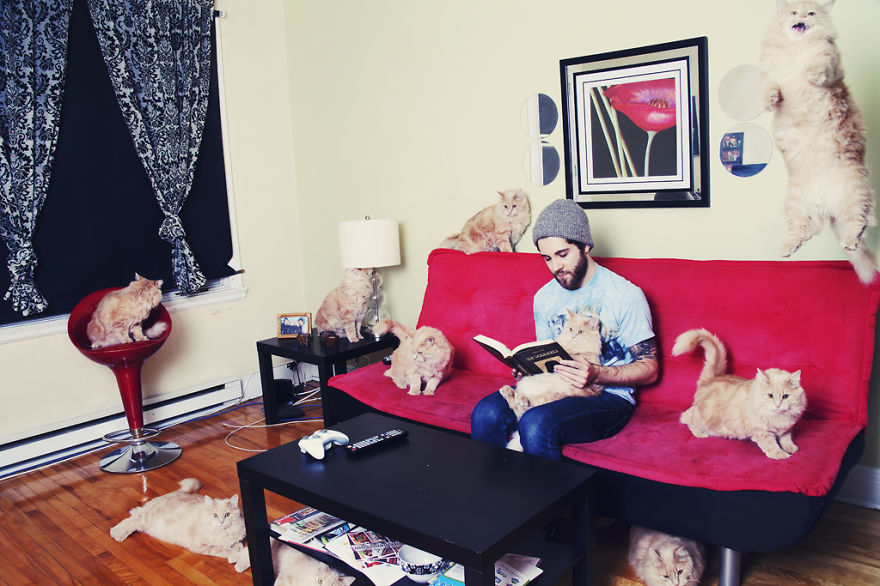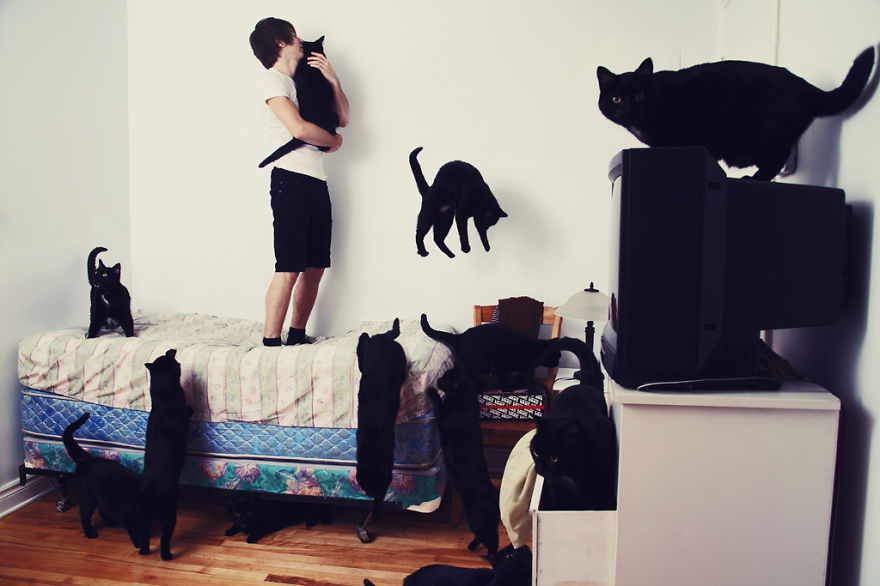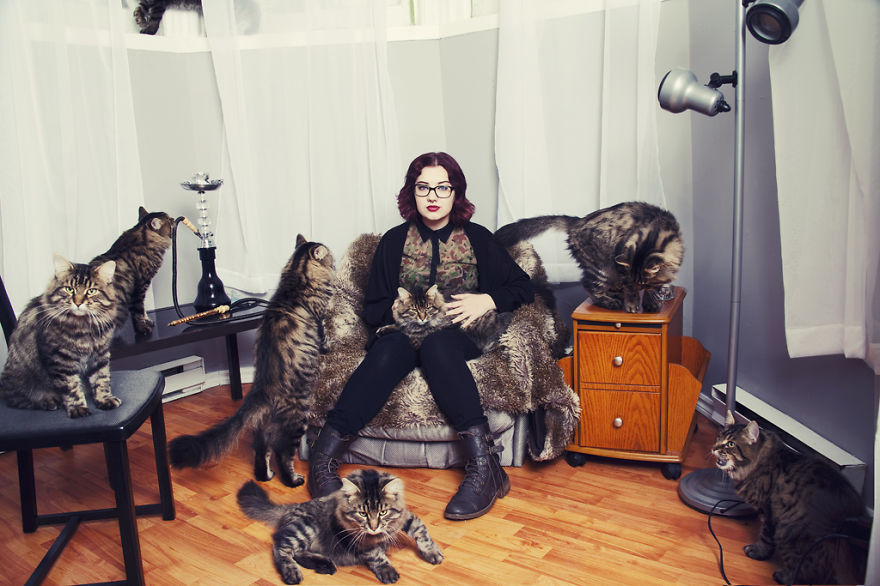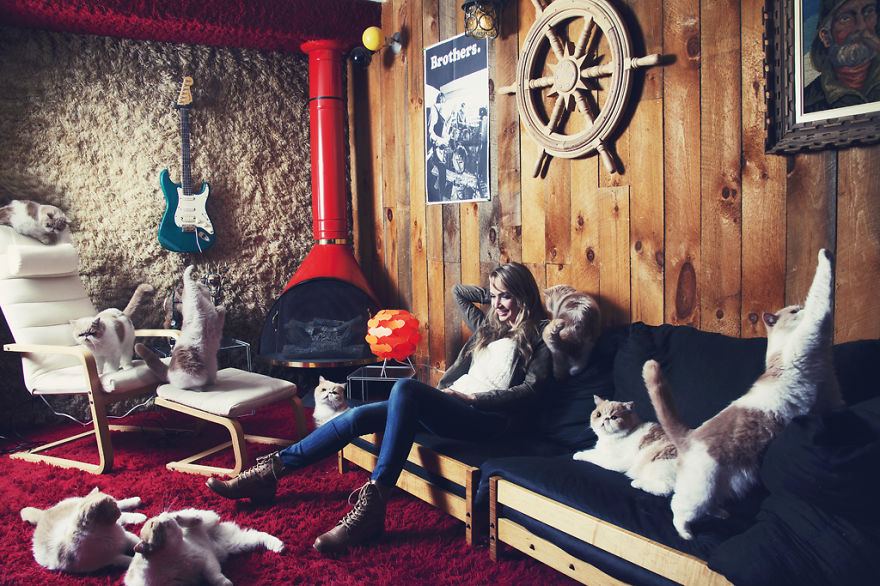 All photographs by Andréanne Lupien: http://www.andreannelupien.com