Anyone who has been to Shoreditch knows that a key feature of the district is its street art. From graffiti to intricate murals, any passersby can admire the work of many artists.
Now, in its inaugural year, the London Mural Festival has spread the artistic beauty found in Shoreditch across the entire capital city.
Featuring art from over 150 international, national and local artists, the festival aimed to use London as its canvas to bring around 50 large-scale murals to the city during the month of September and early days of October.
The artists were allowed the freedom of choosing what they would like to create without the restriction of a theme or topic. That being said, the communities and owners of walls which would be a part of the project got to choose which artist's mural they felt best suited their neighborhood.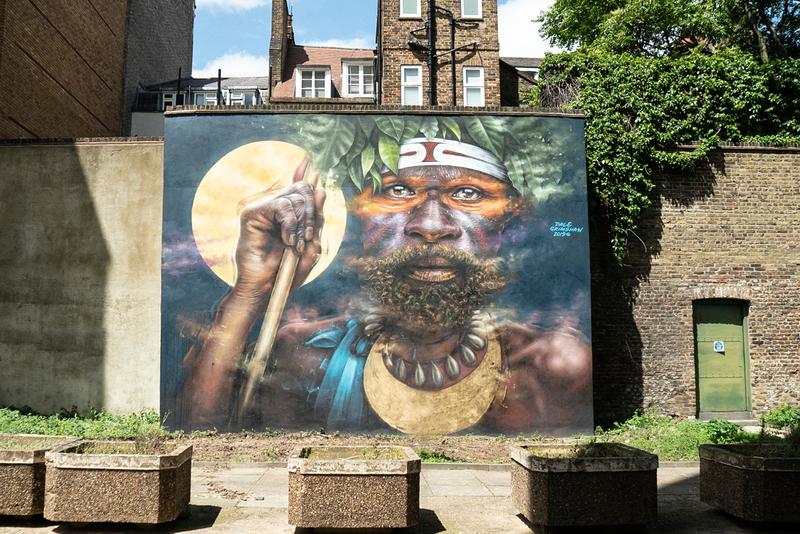 The murals range from abstract art and patterns to realism and portraits. With differing color palettes and artistic techniques, there is something for everyone. Since the art is outside, it's another great activity to add to the list of COVID-friendly ways of keeping you busy while staying safe.
The map of the murals, which can be found on the festival's website, shows a sprawling list of locations where the murals can be. As each individual mural is finished, the map is updated. A list of confirmed artists can also be found on the site.
The project was funded and run by Global Street Art, the world's leading street art platform, as well as a small number of other partners. You can find images of the finished murals on their Instagram page (@londonmuralfest). For paintings in the process and other news related to the festival, you can follow the story highlights found on Global Street Art's Instagram (@globalstreetart). Both GSA and the team at the London Mural Festival hope that these walls of art will stay up for years to come.