'Slow Down' is a catchy yet noteworthy dance music ballad, produced by singer-songwriter Margot. Born in Paris, Margot is a classically trained musician but cites a diverse playlist, from the likes of Rihanna to Frank Ocean.  'Slow Down' will feature on her debut EP Make It Last in October via Pink Bikin Records. To date, the songstress has featured in a number of renowned publications like Spinnup, Girls Are Awesome, Essentially Pop, and LeFutureWave.
We find out more about the promising London-based singer below. 
Tell us about you, how long have you been producing music? What did inspire you to start?
Growing up, there would always be music in the house. All genres, from my mum listening to classical opera to Madonna and Britney Spears, to my dad listening to Rage Against the Machine or Sarah Vaughan.
I was a very curious child and wanted to try everything, but music is the thing that stuck with me. My parents put me in violin classes at 4 years old, and I carried on until I was 15 when I also took up piano. While playing an instrument, I would experience playing with other musicians, being in bands, singing and harmonising with my friends. In my mid-teens I'd write songs and I just fell in love with songwriting and singing, and decided to pursue this passion seriously once I graduated high-school and moved to Berlin at 17.
The music industry is super competitive these days, was there a moment in your life that you wanted to give up on music? How did you manage to stay focused and achieve what you want?
I just love what I do. If I stop making music or working on visuals, for even a few days, it just doesn't feel right. It's like a need to create, so I don't think I could ever stop. It just happens!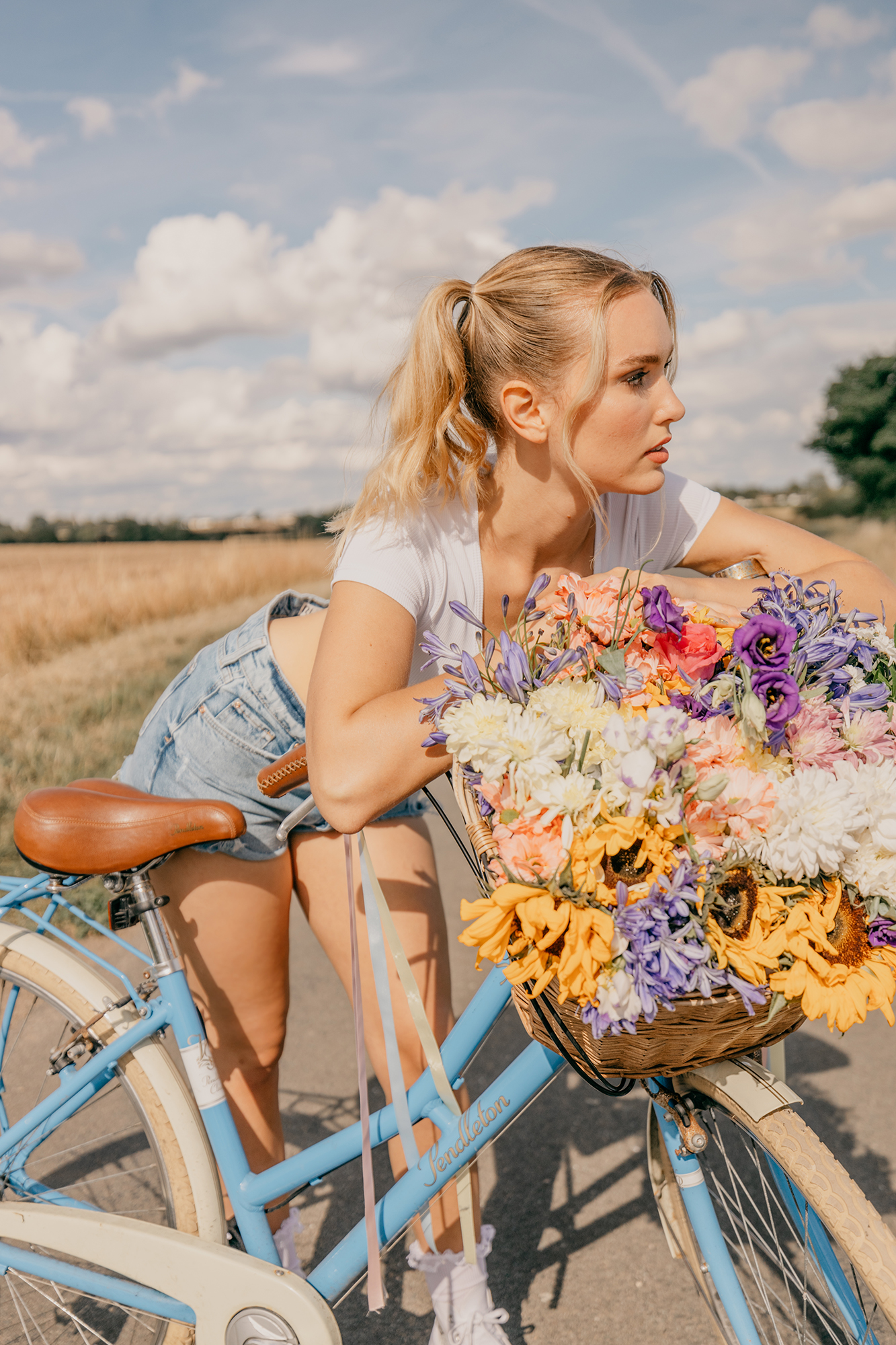 How would you describe your creative processes? Who writes the lyrics to the songs? Are the music and lyrics written in conjunction, or separately?     
The process really depends on each individual song, but generally, the music and lyrics come together. I often go into a session with Frank Slimm (Producer of the EP) with a rough idea; it could be a feeling, a sentence or we get inspired by the music we're making that day. I also love a funky bass, my friend Andy Bunting has been laying down some great bass on three of the songs of the EP.
I've written lyrics and melodies to all songs on this EP except on the song Slow Down that I co-wrote with my friend, Finnish singer-songwriter Molly Mae. This EP was such a great process, we've had so much fun making it, hopefully it reflects in the songs!
Where the inspiration comes from?
I like to travel as much as possible, but even just walking around London listening to music helps get my mind working, as well as seeing friends, meeting new people, that kind of thing. I'm really into the visual aspect of music, so I'm always watching lots of music videos and scrolling through tons of
photos for inspiration.
What's your favourite track from the upcoming album and what other bands/artists are you listening to right now?
All the tracks on my EP are so different and are all my babies I couldn't choose! It was hard enough just picking a single! I've been listening to a lot of SZA the past week, I love her new track 'Hit Different' and the album Jaguar from Victoria Money.
What's next for you?
Lots of new music and hopefully shows once it's safe to play again!
'Slow Down' will be released on the 25th of September, pre-save it here.