It came as a surprise to no one that this year's Fashion Week looked a little different than normal. Just like many other events that took place over the past seven months, the teams at fashion weeks across the globe had to find a new method to their madness.
In London, many shows moved completely online, whereas some decided to host smaller, socially-distanced events to showcase their designs. Some brands, like Molly Goddard and Simone Rocha, even limited their shows to one-on-one appointments in light of increasing coronavirus case numbers.
In other cities hosting their own fashion weeks, they took similar precautions. Much like London, the schedules for Milan and Paris both had a hybrid layout, incorporating both physical and digital catwalks. In New York, Governor Andrew Cuomo announced that the shows would have "little to no spectators," taking place in strict accordance with the state's COVID guidelines and safety precautions.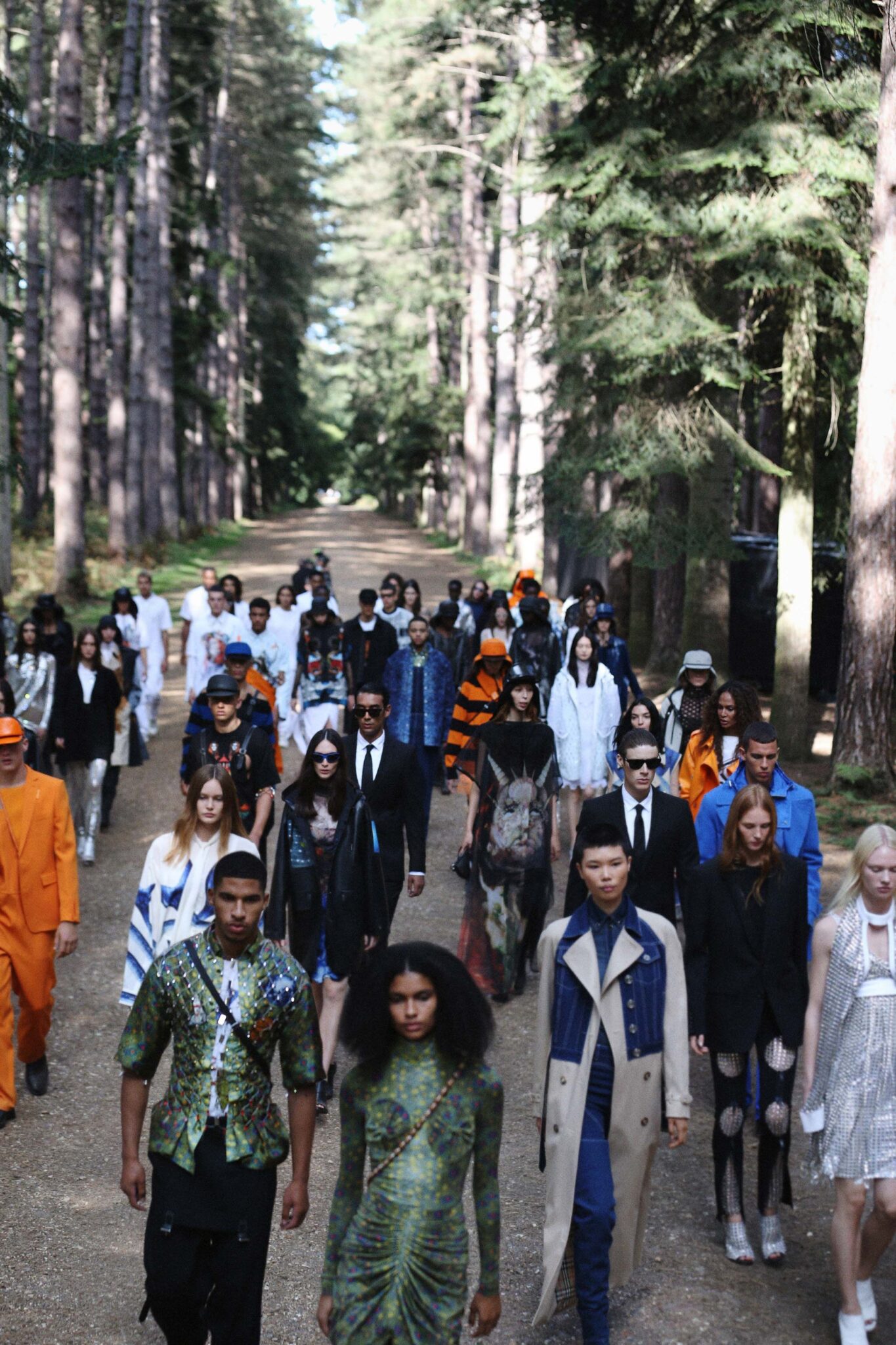 While it wasn't ideal–like most COVID-friendly takes on events, there were some pros to this situation. A once exclusive viewing of next season's styles was now open to anyone with an internet connection. On top of that, it allowed for designers and brands to take a more creative approach to their catwalks and lookbooks. Burberry, for example, decided to host their show outside (as it is believed that COVID-19 spreads more easily in less-ventilated, indoor spaces) and dubbed it 'Burberry in Nature.'
A cut in travel time opened up space for more designers to be included in the shows, as well. And with less travel comes less pollution, making the event a little more eco-friendly in the end.
If you wish to watch back any of the shows from London Fashion Week that were digitally streamed–with the exception of Burberry, which you can view on their Twitch channel–you can do so on the London Fashion Week website.