A new take on exceptional beauty, a vision produced by Steve Taylor and Jolanta Pilinkaite.
In early 2018, Jolanta Pilinkaite launched her own fashion brand ANGELIC. ANGELIC represents for exquisite beauty playing on the notion of innocence. Seductive, sensual, and raw erotic. It is a post fetish brand utilizing leather, PVC and rubber as the palette and London as the canvas. A new representation of fetish garments and accessories looking to reinvent the landscape. By creating exceptional designs for the everyday, provocative in nature, fostering an iconic look.  Each ANGELIC piece is like a hand written letter in a digital world, each piece unique invokes emotion, commanding attention with details that heightens your senses.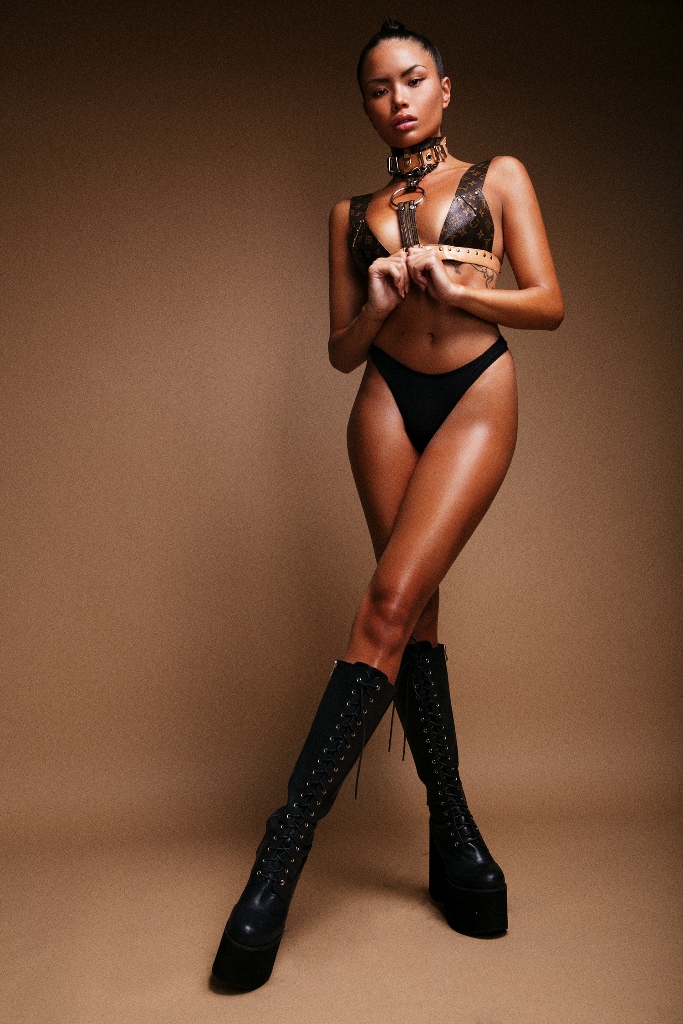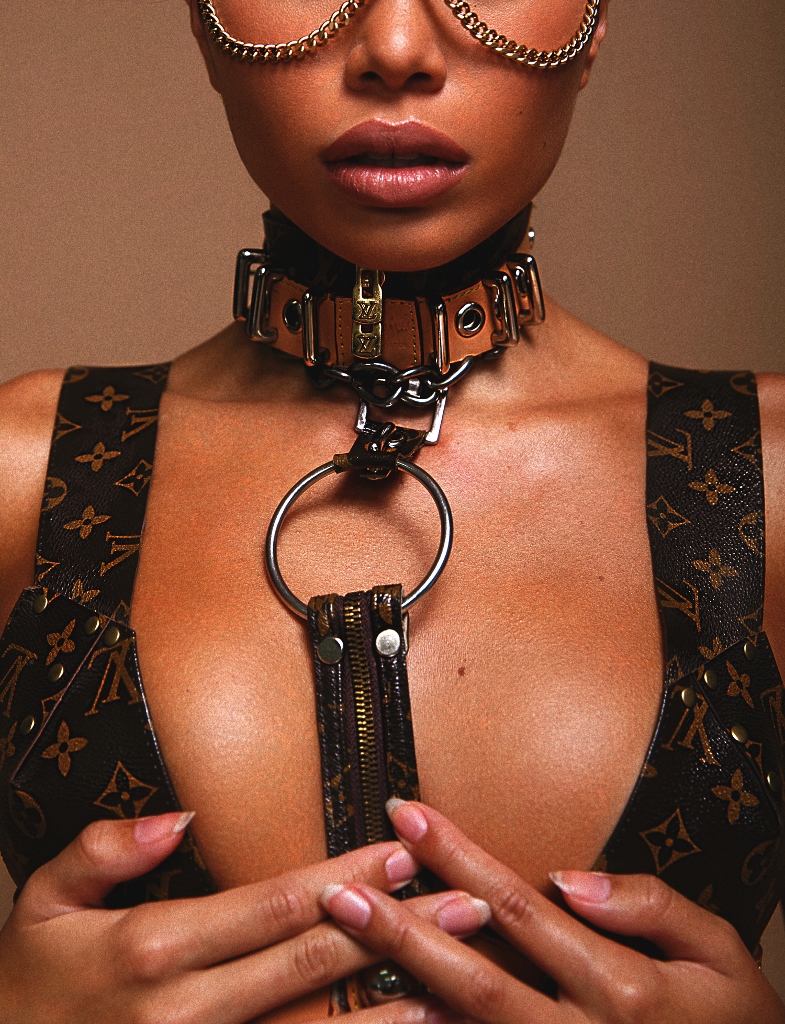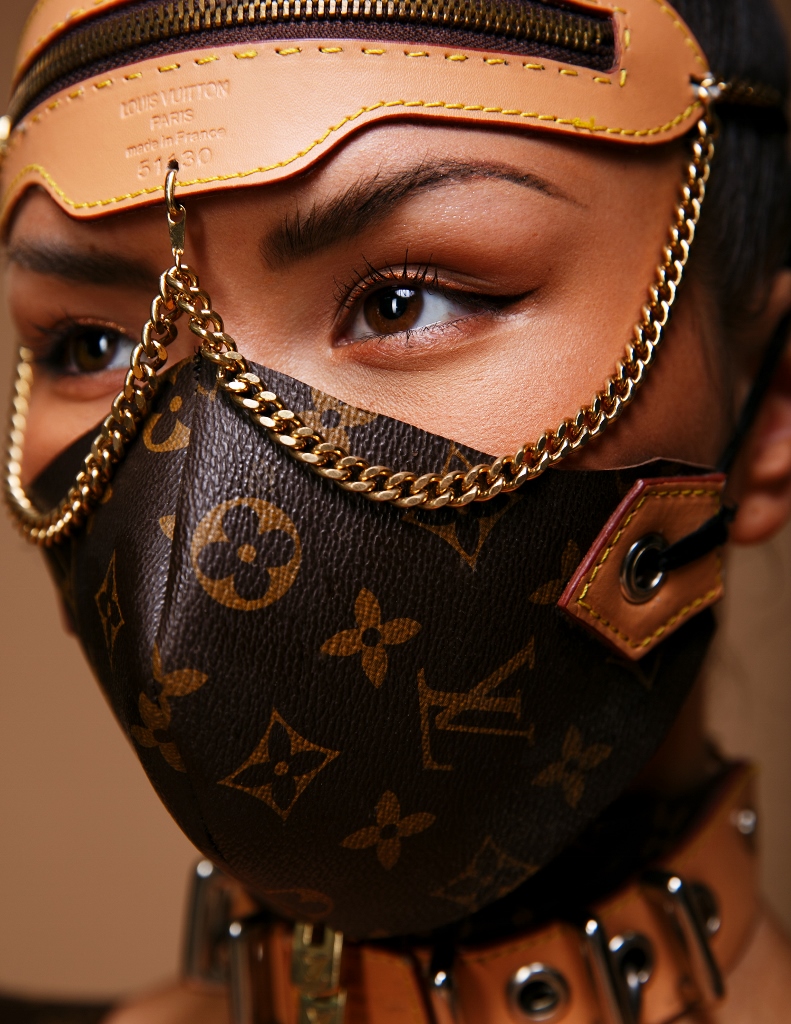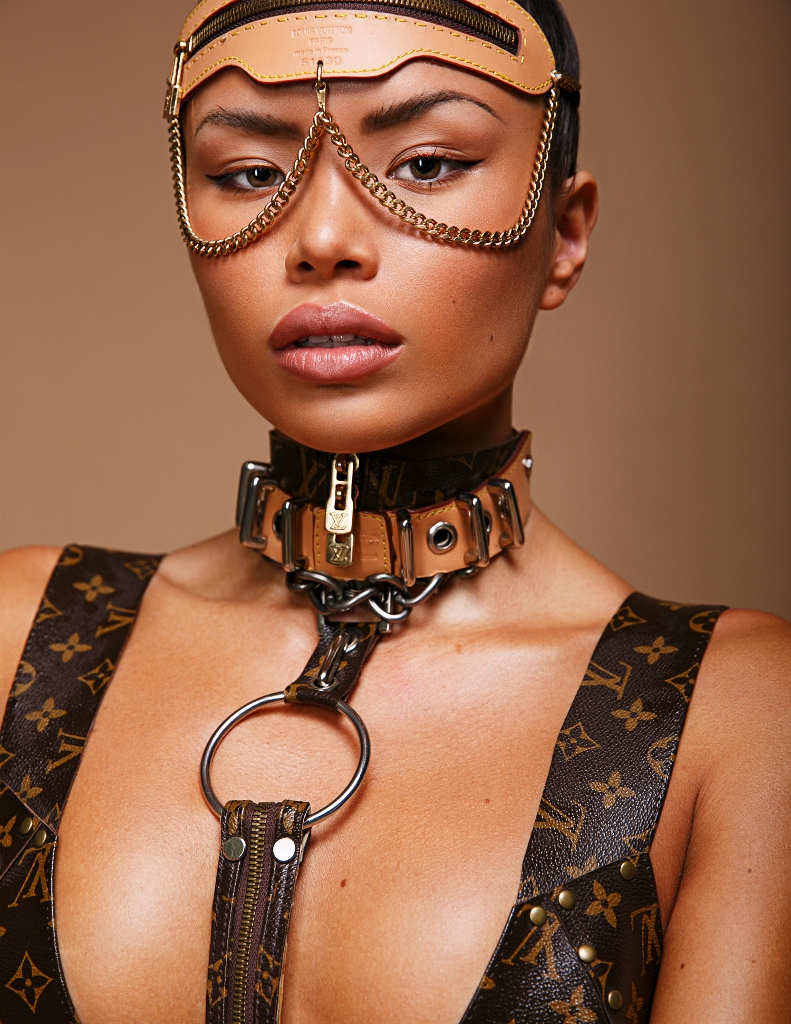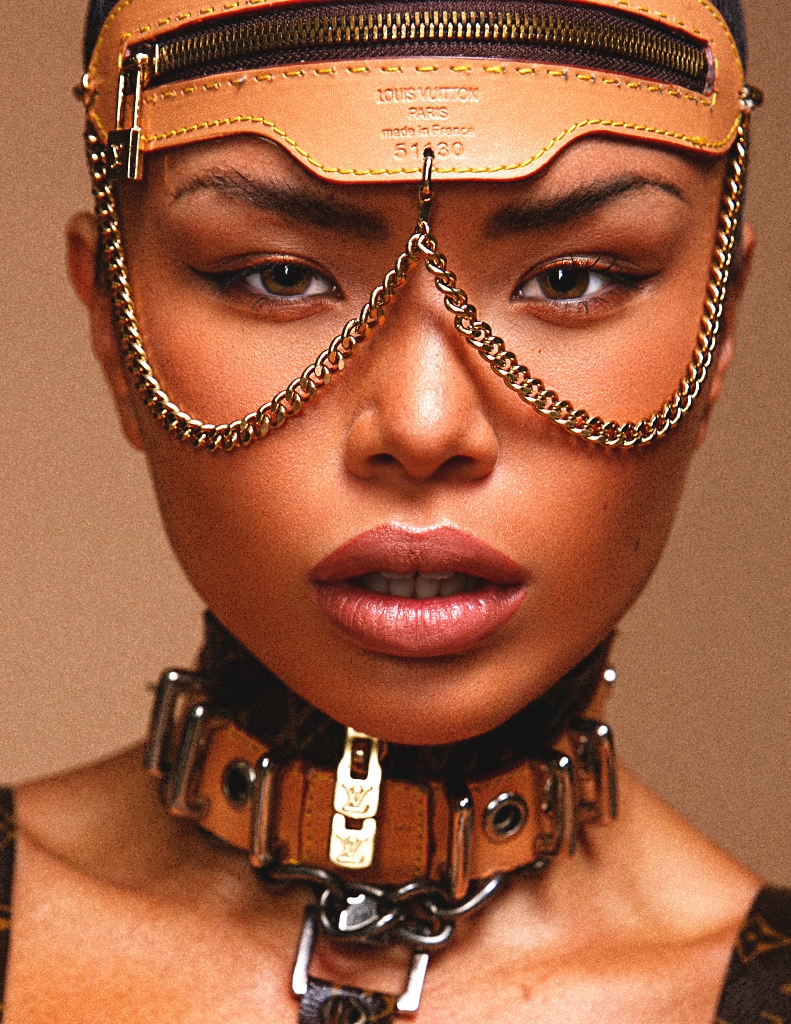 From the beginning of the first collaboration with fashion and portrait photographer Steve Taylor (STRAW). Jolanta and Steve's vision have shared the same direction and they have continued to produce an exceptional work.  Images that capture not just the quality but the emotion of the exhibition. Mixing different styles and techniques to challenge the stereotype of masks and harnesses. Traditionally related to sex, vice, and being controlled, instead creating something that invokes freedom, confidence, commanding control.
Understanding the same style and similar vision of post fetish/ gothic, the sophisticated details are extreme but captured in a manor so subtle, they produced Project OPULENCE. 
Opulence is Louis Vuitton reimagined: consisting of a mask, head piece, choker and bra remade from the iconic Louis Vuitton bag.