Deserted Fulham Town Hall, empty for over ten years, opens to the public this week as it hosts Art in the Age of Now, a free event in support of London's local artistic community. One of the highlights is a collective of some of the UK's most successful and influential street artists including Angry Dan, Ben Eine, Catman, Lucie Flynn, FORCE, Paul Insect, LUAP, Jack Laver, Dotmasters, Gary Mansfield, NERONE, REZ, SPORE, Oliver Switch, Teach, UNVRSL NMD, Webbo, and Paul Don Smith, who have taken over the basement of the historic West London building.
In the maze of former holding cells beneath the court room, contributing artists have covered the walls with their iconic signature styles. Numerous sculptures and installations also inhabit the space. Catman's mural The Usual Suspects, depicting some of art history's iconic figures in the style of the cult classic promo poster, occupies a space opposite the original cells which are still complete with the bars from their time as holding chambers. An adult-size Pink Bear features in work by artist LUAP; it acts as his alter ego, muse and model, his escape and a bridge to dealing with mental health issues.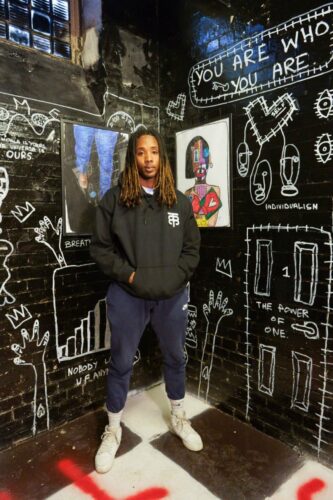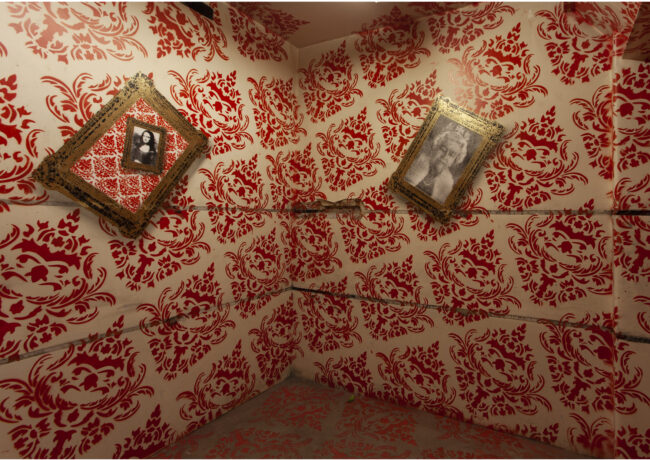 Dotmasters photo-real red stencils fill one of the holding cells, creating illusions that fool the eye.⁠ Angry Dan, who is known for his bold limericks on aspects of modern life and culture, has created an original mural on the walls of the basement.  Meanwhile, Gary Mansfield has recreated an unsettling cell environment and Lucie Flynn has made a series of arresting portraits, beautifully hazy, with splashes of colour that illuminate The Vaults.
Showcasing some of the most energetic and exciting ur  ban art in London at the moment, The Vaults exists somewhere between reality and make-believe, the atmosphere playful and yet eerie and is part of the wider Art in the Age of Now celebrations overtaking Fulham Town Hall until 6 June.
Art in the Age of Now, Fulham Town Hall. Free entry. Until 6 June.
https://fulhamtownhall.com