Art comes in many shapes and sizes. Some paint giant canvas, while others make mini masterpieces.
Tiny follows her namesake and has a passion for the latter form of art. She turns the ordinary into extraordinary by making artisan keycaps.
"I wanted to combine my love for keyboards and also my passion for creating things," Tiny said on her website.
Tiny has been making these masterpieces for many years, but her popularity skyrocketed with the creation of TikTok. Tiny joined the platform in 2019, and her followers grew in 2020 when she made a completely food-inspired keyboard.
She asked her followers to pick the food for every letter on the board, and with their suggestions, she compiled a delectable piece of art. For example, for the letter 'h,' her followers suggested honey, so Tiny constructed a honeypot as the keycap.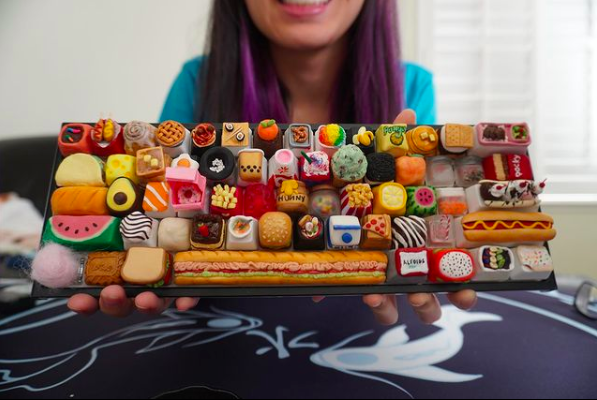 All of her custom caps are made from clay that she carefully shapes by hand. She also designs original caps with resin.
Tiny takes commissions for full keyboards or individual caps, but this is a rarity. Instead, she hosts monthly public sales. She will open a sign-up for 24-hours then draw winners to receive the caps.
Her caps can be used as regular keycaps, but many of her artisan keyboards are meant to be admired and not used.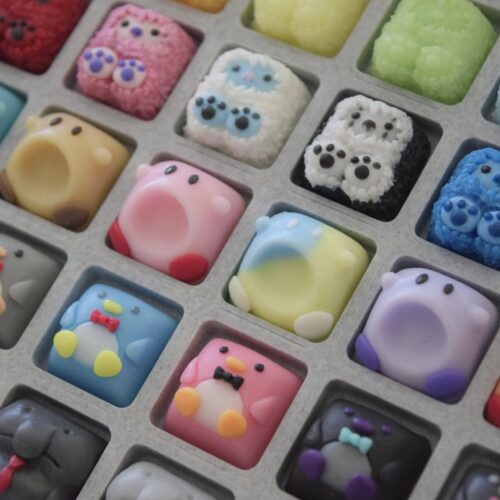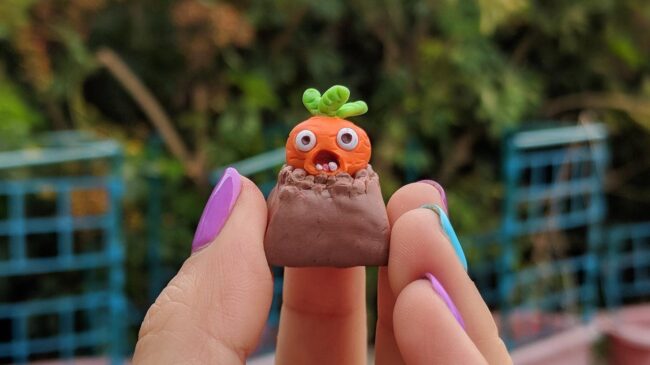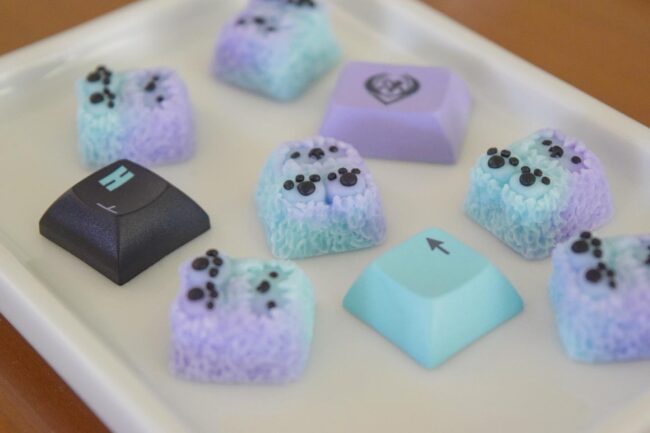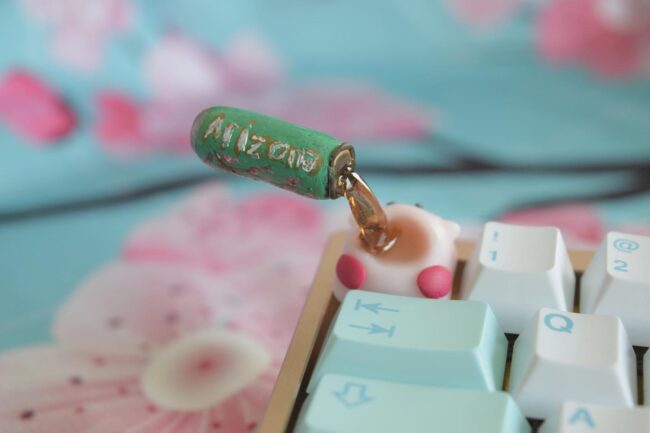 Tiny often teaches others how to create caps. She will post videos explaining her process and host live streams on her Twitch. People can watch in real-time and follow along.
All photos from Tinymakesthings.