After the past year, we don't need to be spending any more time online. 
So if you're still swiping your way through every single dating app, matching with people you'll never even message, and stressing over a bio that probably no one will read, it's time to put down your phone and get offline. 
But it's not actually easy to just bump into your next romance.
So bite the bullet. 
Go to a singles event. Yes, they actually happen all the time in London, and no, they're not the cringe kind you're probably imagining.
We're talking about parties, actual fun events you'd want to take your mates to (which you can, if they're single). This city never disappoints, so expect to be blown away by outrageous, intimate and mind blowing events; it's just up to you to pick the one that's right for you.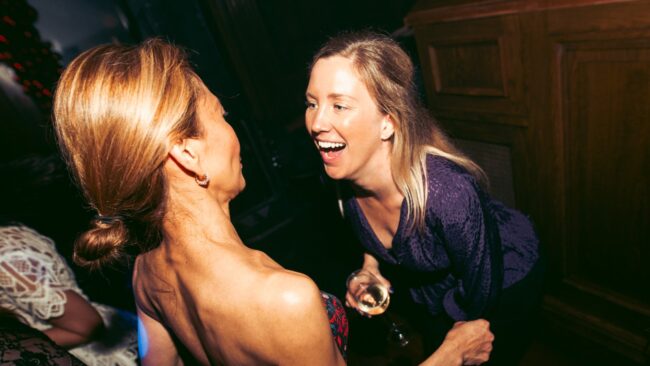 It's like any other night out. 
Brought to you by the offline dating experts Inner Circle, these events truly know no bounds. Already this year they've hosted a sensory experience that saw some of the city's singles flirting over oysters and bubbles in the neon labyrinth that's God's Own Junkyard.
The idea is you're relaxed and ready to have fun. It's like any other night out, but this way you can let sparks fly without worrying who's single or not.
 Flirt like everyone's single.. Oh wait. 
If you want to guarantee that you'll meet some eligible singles this summer, then this is your chance. Inner Circle is hijacking the hospitality tent at the London Food Festival. So if delicious food, unlimited free cocktails, live DJs and plenty of fun ice-breakers sounds like a good way to meet new people, then you should probably get involved.
Other events include a series of outrageous pub quizzes so daring that there won't be any ice there to break. 
It's all about making meeting new people as fun and easy as possible. These events pop up all the time, so if it sounds like your bag, here's how to get involved: 
Head to the discover section, and check out the events.

Show up, and prepare for an event you won't forget.