When calculating the living costs, many 9 to 5 jobs may not be able to cover the bills, especially in entry-level careers. In this case, a side hustle is an excellent way to make money outside of your 9 to 5 job. 36.7% of people make $101 to $500 per month from their side hustle, and some even earn over $10,000 monthly. 
One of the side hustle trends is creating a website. Its advantages include working from anywhere at any time, and it does not need a lot of investment. 
This article will show some benefits of building a side hustle website and reasons to start it now. We'll also cover the steps it takes to build a site, from coming up with the concept to choosing the right design. 
Before building a website, it's essential to check if the website name you want is available using a domain name search tool. The tool will also provide alternatives in case your domain name is taken. 
Benefits of Starting a Side Hustle Website
Check out these advantages of building a side hustle:
Reach financial freedom.

A side hustle website can increase your income streams. It may also grow into a full-time income, so you won't have to work for someone else anymore. 

Learn new things.

A side hustle requires various entrepreneurial skills, like resource and time management, leadership, and branding. 

Expand your network.

Pitching your ideas to people and building your online presence can bring you new connections and opportunities. 

Gain tax benefits.

Business expenses, like office equipment and travel, may be eligible for a tax deduction. Meaning, it's possible to reduce the amount of tax you have to pay. 
Why Start Now?
Building a side hustle requires time and effort. The sooner you start, the faster you can reach success. And, if certain aspects of your side hustle don't meet your expectations, there's still time to reflect and refine your strategies. 
Also, you may have more competitors in the future if you don't start your side hustle today. 34% of Americans have some sort of a side hustle, and more than 60 million plan to start one in 2021. 
Moreover, you can use the pandemic to your benefit. For example, remote workers have more free time because they don't need to commute. This free time can be used to develop your business. Many governments also offer various programs for small businesses, like lower interest rates and stimulus aid.
What Side Hustle Website Can I Build?
Here are some side hustle website ideas you can look into:
Online store.

Selling physical items, like clothes and toys, or digital products, like eBooks and online courses. For physical items, you don't have to make them yourself. Instead, you can look into dropshipping or partner with local suppliers. 

Blog.

Create content and make money blogging with the help of affiliate marketing, AdSense, or sponsored posts. 

Portfolio.

If you have services or skills to offer, consider having a website for building your portfolio or scheduling appointments.

Web design or development.

If you have design and coding knowledge, you may want to try designing other people's websites. 

Website flipping.

This idea includes developing or buying a website and optimizing it, then selling it to other people. 
How Do I Start?
Here is a step-by-step guide to starting a side hustle website today.
Decide on a Side Hustle Idea
A side hustle will likely take a lot of your energy and free time. Therefore, consider choosing a side job related to your skills and interests. Choosing something you're good at will help you enjoy the process and maintain your motivation. 
If you're stuck, the side hustle ideas in the previous section can be a good starting point.
Make Sure That There Are No Conflicts of Interest
Your day job may have some requirements you should comply with, such as not starting a similar profession in competition against the company. For instance, if you work for a design agency, it may be better to avoid design-related projects for your side hustle. 
Therefore, review your contract before building your side hustle and ensure that you can start it without getting into trouble. 
Then, schedule time for your side projects regularly. It can be in the evenings after your day job or some hours on the weekends.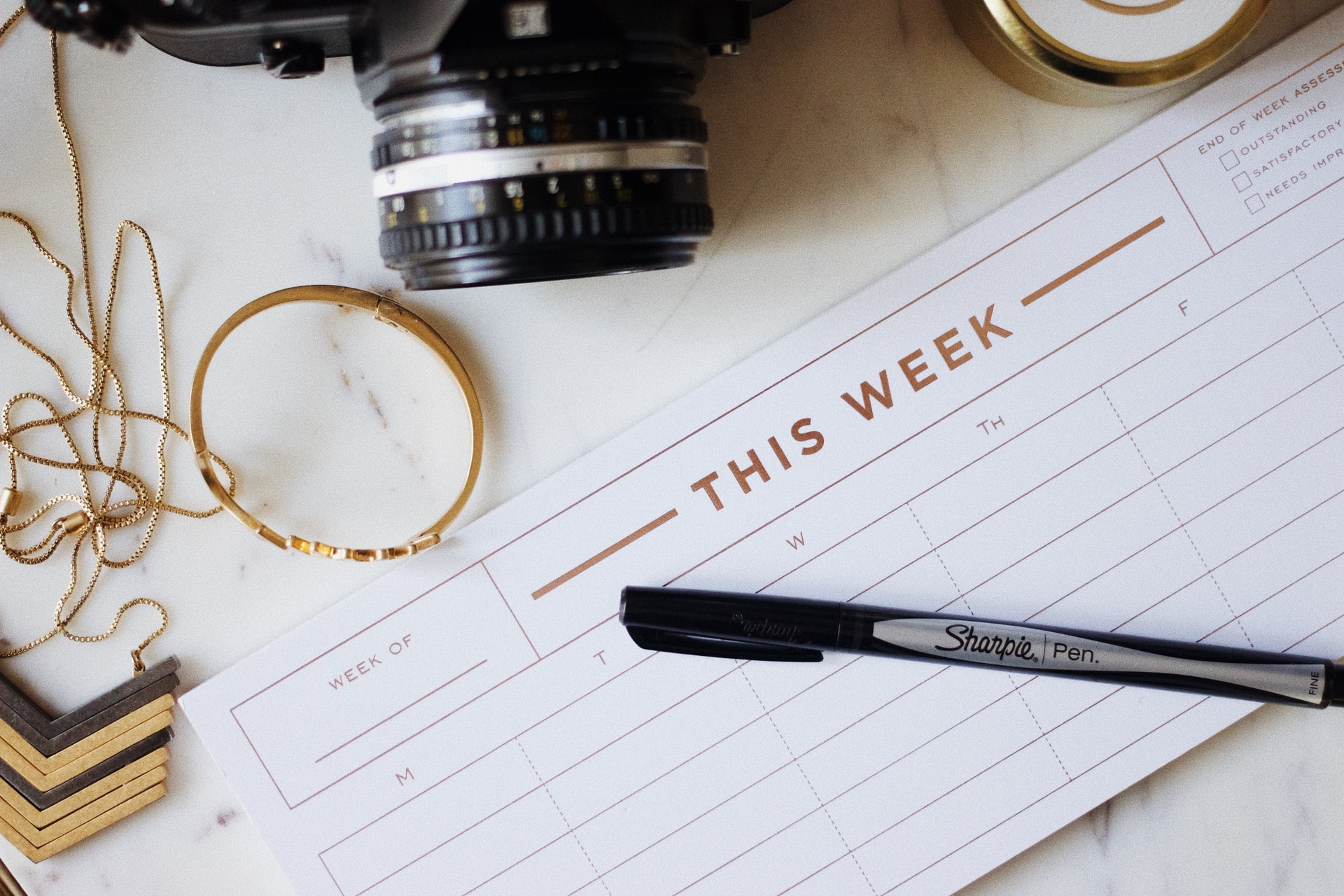 Build a Budget and Financial Plan
A side hustle may need investments upfront, such as production tools and branding efforts. Estimate the possible costs and taxes to help you figure out the exact number you'll need to invest.
Then, consider opening a separate banking account to track business expenses easily. Also, it's essential to keep all receipts and bank statements since you may need to verify those expenses when claiming tax deductions. 
Setting a financial plan for your side hustle can be tricky. In this case, getting help from an advisor may be necessary. 
However, before you sign a contract with a financial advisor, be sure to check their track record by looking at their credentials on the Chartered Financial Analyst (CFA) or Certified Financial Planner (CFP) directories.
Purchase a Hosting Service and Domain Name
After everything is ready, it's time to purchase a hosting plan and a domain name. 
Pick a short and unique domain name for better memorability. Also, consider applying niche keywords that reflect your side hustle to boost SEO. For instance, if you want to have a travel blog, a domain name like travelbucketlist.com can be an excellent option.
Then, find the best web host that suits your needs. For instance, an online store will likely need more storage than a blogging website. Next, compare key factors, like support services and price, and match them with your needs and budget.  
Conclusion
A side hustle is a great way to earn extra income, learn new skills, and gain tax benefits. And, it's recommended that you start it now so you can reap the benefits sooner and stay ahead of the possible competition in the future. 
Some profitable side hustle ideas using a website include:
Building an online store

Blogging

Creating a portfolio for your services

Designing a website

Flipping a website
The first step in building your side hustle is to decide which idea you want to try your hand at. Then, make sure that it doesn't interfere with your 9 to 5 job responsibilities, and create a budget to plan your investments.