Dating has changed a lot in the past few years. From the rise of dating apps to lock-down dating over zoom, single people are the champions of adaptability. 
But is swiping, matching or sending likes really what we want to be doing? Probably not. That's why offline-centric dating app Inner Circle is storming London once more, with one goal: To get single people meeting in real life again.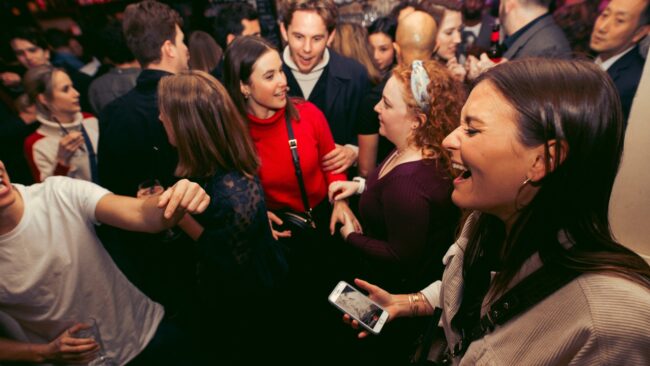 You have probably heard about these events. House parties, rooftop takeovers, intimate experiences and even pop-up festivals. This app is hardly quiet about what they do and why.
Their most recent success was a day-to-night house party at The Little Orange door. Put hundreds of single people into a room with a DJ and some cocktails and you can imagine it was pretty fun. They took over the whole venue for an unforgettable day of flirting and dancing. It was a bank holiday Sunday to remember. 
"The icebreaker game was a great way to meet people and the venue was excellent. Looking forward to the next event!"
The feedback is always glowing, which is why Inner Circle members keep coming back. The secret to their success is a team of people who know how to throw good parties, at cool bars, with non-gimmicky ice-breaking entertainment. They then fill it with singles that actually talk to you.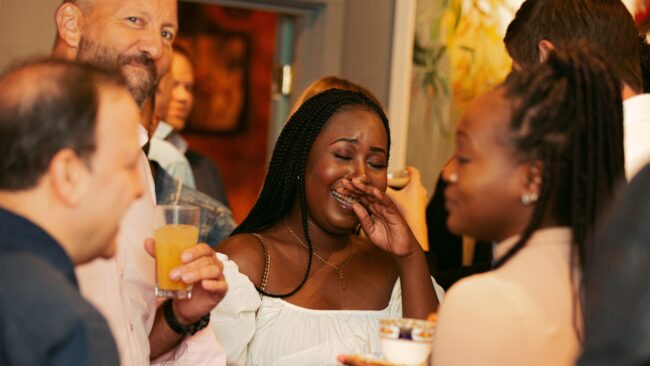 The app built a name for itself by its online-to-offline focus, where each feature has been specifically built to get you off your phone and meeting in real life as soon as possible. First, the screening process, where a team of people check each profile to make sure they're a real person and genuinely looking to date. This is then mixed with features like "Spots" (which shows the best places to go for a date in your city) and "Who's Up For" (which lets you post status style updates to catch other singles attention), and most importantly with industry leading events.
So if you fancy giving it a go, you can score yourself tickets (and take one step closer to actually meeting someone IRL) by doing the following:
1) Register for Inner Circle here
    2) See when the next event is and grab a ticket while you can
    3) Show up, and prepare to be swept off your feet