The largest Art on a Postcard Winter Auction to date will take place this November, in celebration of twenty years of The Hepatitis C Trust. This marks the seventh edition of the Art on a Postcard auction and culminates their celebration of twenty successful years raising awareness for the illness, supporting those living with it and taking key steps towards its eradication.
Bid on a Mini-masterpiece for just £50
For this edition 250 artists, including Mick Rooney, Peter Messer, Jeremy Deller, Deborah Batt, Ryan Mosely, Petra Schott,  Lisbeth Mitty and Hurvin Anderson, have created approximately 550 unique, mini postcard masterpieces. The Art on a Postcard auction is an essential and innovative fundraising tool, forming a key pillar of The Hepatitis C Trust's annual operations.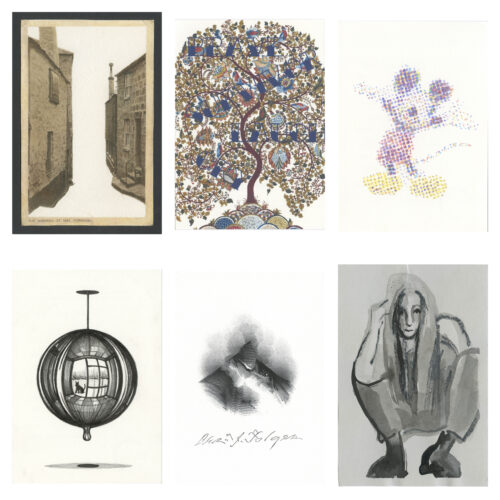 The Original Postcard Auction
Gemma Peppé  of Art on a Postcard, comments: "This year's auction is so full of exceptional little works; it feels like there is an unconventional theme which has come together on its own and which is perfect for a celebration of The Hepatitis C Trust's 20 years."