Located on Charlotte Road, in Shoreditch, Apothecary mirrors a Japanese Izakaya which in Japan, is a bar that serves alcoholic beverages and snacks. It is a fusion of the Shoreditch vibes and the Izakaya vibes.
When walking in Apothecary, we are first introduced to a beautiful bar, and what looks like a more casual environment. As we make our way into the restaurant, we find two main dining areas with dimmed lights, creating an intimate setting. The open kitchen at the very end enforces the idea of a homey, warm, and intimate space.
As for the menu, Apothecary has curated a variety of delectable sharing plates—all Japanese-inspired. Some of the dishes we enjoyed were the Blackened Salmon, Grilled Cauliflower with Black Sesame, and Sushi. We also enjoyed some amazing Umeshu (Plum wine).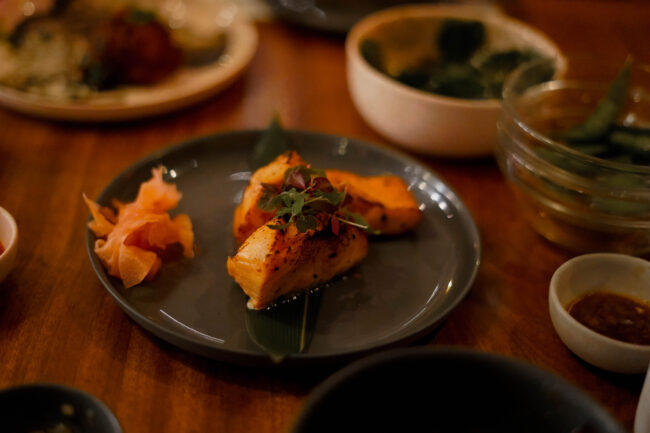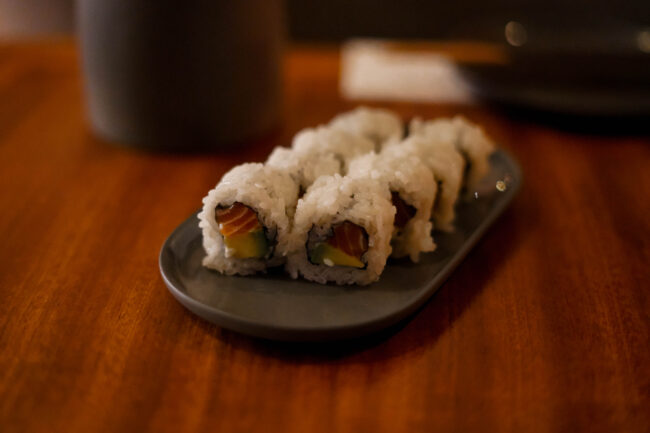 On top of an extraordinary experience and ambiance, Apothecary has awesome events and dining options. If you would like to take your tastebuds on a wild trip by trying many dishes within one night, experience good music, and enjoy the comfort of an elegant, intimate, and hip location all in Shoreditch, then Apothecary is your one-stop spot.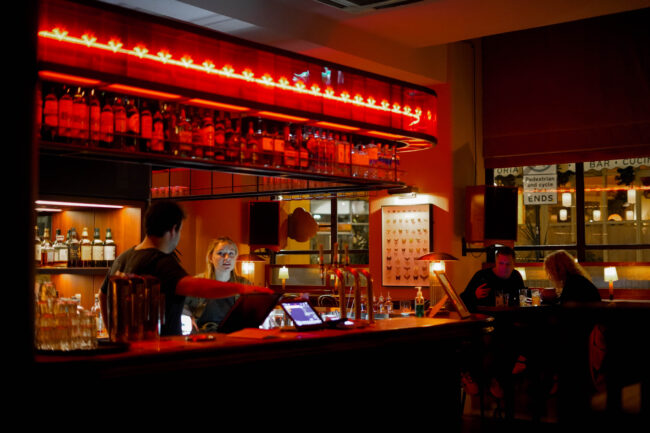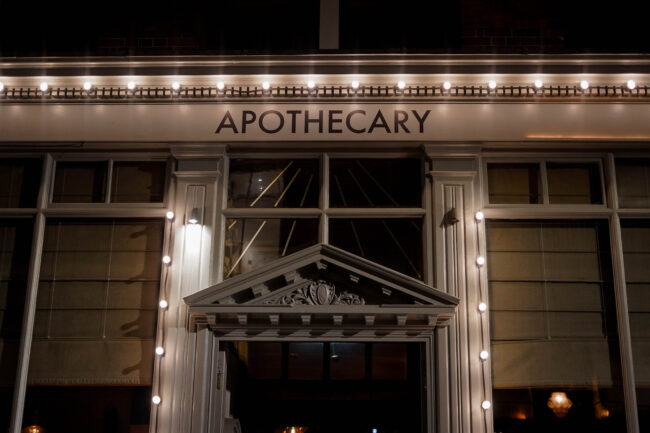 You can find more information and make a reservation on their website from Tuesday to Thursday between 12:00 and 23:00, on Friday and Saturday from 12:00 to 00:00, and on Sunday from 12:00 to 20:00.
Find them in Shoreditch at 36 Charlotte Rd, London EC2A 3PG