Remember that feeling of locking eyes across the bar with a stranger you fancy? How about the moment where you're chatting and realise there's a spark? 
For singles at The Little Blue Door last Friday, the answer was a resounding YES. 
All thanks to Inner Circle. This dating-app-come-events-expert hosted an event full of cocktails, music and most importantly, a lot of singles. Yep, you heard right. There was a house party full of people who are single.
So if you weren't lucky enough to secure a ticket for this event; or if you simply don't know what to expect from a single's event, then listen up. Here's what you missed.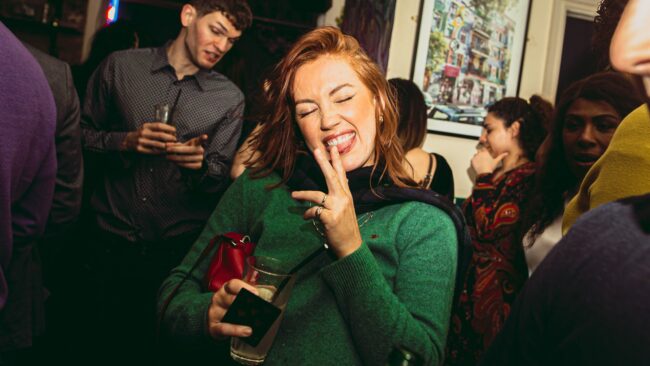 "Much better than other singles events I've been to"
Think freshly shaken cocktails, a bustling venue and non-stop singalong anthems. London's most sociable singles flocked to this vibrant bar for a night jam packed with mixing and mingling. And thanks to the icebreaker game thrown in by Inner Circle, people got flirting ASAP.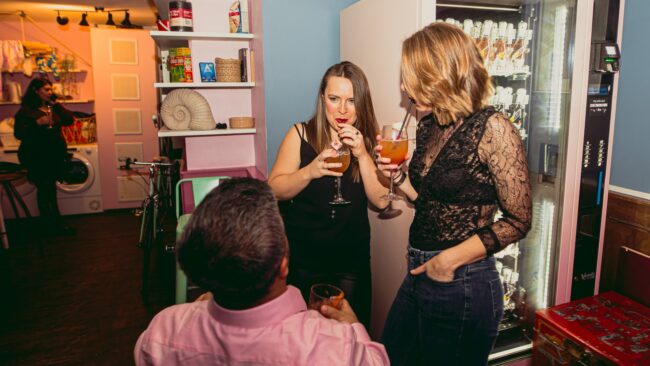 Let's face it, it's easy to swipe left on an app, but do you ever meet them? Usually not, no. When you meet someone in a bar, you can hit it off with the people you'd least expect. This  is exactly the point of Inner Circle's events. They've reinvented singles parties to bring you a natural, relaxed and fun way of meeting new people. Plus, if you've visited a cool venue and let your hair down on the dance floor, even if you don't find a date, it was a night well spent.
"It was very good! Looking forward to the next event"
But it doesn't end at this event. Inner Circle has plenty more lined up. They host everything from after work cocktails, underground bingo nights and even full blown rooftop parties. So if you don't want to miss out, then keep a close eye.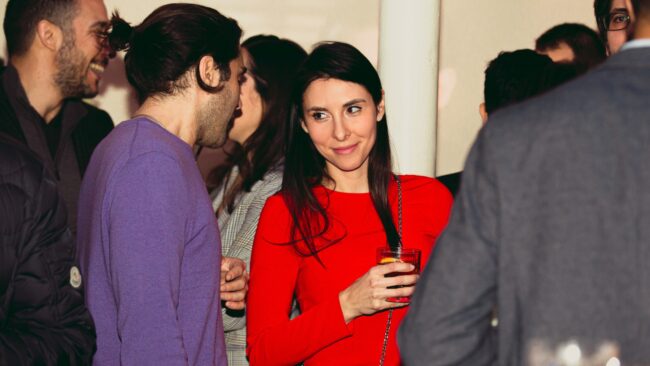 How? Download the app and start matching with singles based on the bars you both like, or browse the member curated list of all the coolest date spots in London. It's just a couple of ways this app is helping singles break all the rules to finally swap swiping for actual dating. 
To get involved with the next event here's what to do:
2. Visit the 'Discover' section and grab a ticket (before they sell out…) 
3. Dress up, show up and get up (and dance)