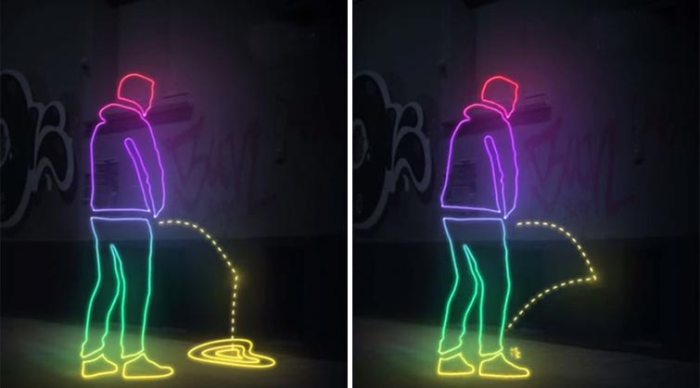 Hackney Council is taking action to combat the problem of street urination with walls that wee back.
A new anti-urine coating in two "wetspots" in Shoreditch and Dalston is being trailled during the busy Christmas and New Year party season. The coating creates a barrier that completely repels liquid. This means that anyone choosing to use the walls as a toilet will see their urine bounce off, covering their shoes and trousers. It also stops urine soaking into the wall – reducing stains and smells.
Hackney Council spends £100,000 each year washing urine off walls and pavements. The 'peeback' wall is part of a strategy to tackle the problem, including more public toilets and enforcement. The council has fined more than 500 people for public urination in 2015 – a threefold increase on last year.
There are two sets of public toilets in Dalston at Ridley Road Market and Dalston passage, open 24 hours a day. Temporary urinals are situated at New Inn Yard, Gillett Square and Anning Street at weekends. Hackney is the only London borough to be ranked in the local authority Loo of the Year Premier League.