Whitechapel Gallery  – 77-82 Whitechapel High Street, E1 7QX 
Whitechapel Gallery has been a cornerstone of art for a century in London and on a international scale. The have debuted artwork by legends such as  Picasso, Jackson Pollock, Frida Kahlo and their contemporary counterparts Lucian Freud, Mark Wallinger and Sophie Calle. Open all year round and housing photography , film and art exhibitions as well as artist commissioned  work, historic archives and  art courses. There is also  a dining room and bookshop so you will never run out of things to do here.  http://www.whitechapelgallery.org/
Londonewcastle Project Space – 28 Redchurch Street, E2 7DP
Londonewcastle is an art space and programme committed to revolving around the community.  They aim to provide artists and the creative community space to show case their work whether that be exhibitions, galleries, art installations, fashion shows, launch events among other things.  They hope that this will reduce the financial burden that the majority  of the creative community  faces and they are open to working with emerging or even unknown artists as well as more established players. The former  estate has been transformed into a warehouse with up to 8,000 sq.ft of space available for use. https://www.facebook.com/londonewcastle.arts
Hales Gallery – 7 Bethnal Green Rd, Tea Building, E1 6LA
A contemporary art gallery established in 1992 they represent exciting artists such as Derrick Adams, Tom Price and Rachel Champion among many others. There is always something new and innovative to catch at this gallery.  http://www.halesgallery.com/
 Red Gallery – 3 Rivington St, EC2A 3DT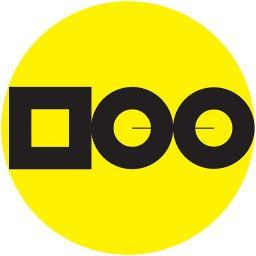 They are home to exhibitions literary evenings, film screenings, live music and club events; Red Gallery celebrates the diversity, history and creativity of the East End like no other as well as supporting and nurturing upcoming talent.  http://www.redgallerylondon.com/
Signal Gallery  -32 Paul St, EC2A 4LB  
Founded in 2007  they focused on contemporary painting but have since branched out to other forms of artwork. They exhibit artists who have graduated from prestigious art schools as well as forging ties with urban/street artists. http://www.signalgallery.com/
Pure Evil Gallery – 108 Leonard St, EC2A 4XS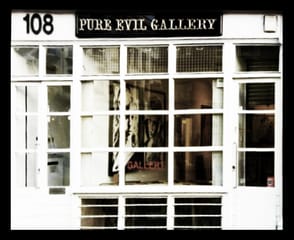 Pure Evil is an artist who has travelled and exhibited around the world since the 1990s. He worked as a designer for a little while for Anarchic Adjustment , a popular street wear clothing brand in California while also getting involved in the electronic music scene in San Francisco. This led him to becoming an recording artist signed to a label in Germany. The many influences that Pure Evil has through his work led him to set up a space run by and for street artists. As well as showcasing the the best street art  the gallery also hosts workshops, film nights and live music sessions.  http://www.pureevilclothing.com/
Victoria Miro Gallery  – 16 Wharf Rd, N1 7 RW 
Victoria Miro is known for championing artists from America , Europe and Asia as well as nurturing home grown talent. Set across two floors the gallery is unique for having its own garden. The gallery represents established installation artist Doug Aitken as well as younger artists Conrad Shawcross and Alice Neel, They also represent two Turner Prize winning artists Chris Ofili and Grayson Perry.The original Victoria Miro Gallery is located in Mayfair but their sister branch near Old St is definitely worth a visit. http://www.victoria-miro.com/
Parasol Unit – 14 Wharf Rd, N1 7RW  

Right next door to Victoria Miro is this gem of a gallery. Founded by art historian and curator Ziba Ardalan in 2007 this not for profit establishment is run for the for the public and entry is free. They have been responsible for introducing international artists to the London art scene and launching the careers of Yang Fudong, Charles Avery and Michael Borremans. They hold four thought provoking and exciting exhibitions each year as well as taking part in different projects and giving exhibition opportunities to recent art graduates.
Transition Gallery – Unit 25a Regent Studios, 8 Andrew's Rd, E8 4QN  
An independent gallery run by artists Cathy Lomax , Alli Sharma and Alex Michon they play host to established and up coming contemporary artists as well as publishing art books and art magazines. Their curren exhibition Unplanned Memories is a collaboration between painter Paul Housley and, former blacksmith but now a sculptor, Joel Tomlin. http://www.transitiongallery.co.uk/
MOT International Gallery  – Unit 54, Regents Studios, 8 Andrews Rd, E8 4QN 
Neighbour to Transition is MOT International. An art exhibition and project space they are housed on the fifth floor of the building so you get stunning views of the area as well as the art. They have played home to many different artists including Tom Ellis, Bank, Laure Prouvost, and Simon Mathers. Dennis Oppenheim is currently exhibiting his second solo show at the gallery.
Maureen Paley  – 21 Herald St, E2 6JT. 
Maureen Paley moved into the area long before it become the art haven that it is now. They are one of the true pioneers of East End art and artists and represent such artists such as Rebecca Warren, Gillian Wearing and Paul Noble. As well as curating exhibitions which included the works of the Chapman Brothers, Wolfgang Tillmans, Steven Pippin and Georgina Starr. If you only check out one gallery from this list make it this one. http://www.maureenpaley.com/