From helpful workshops to casual get-togethers, London Writers' Café offers several events each week across London as part of the Meetup website.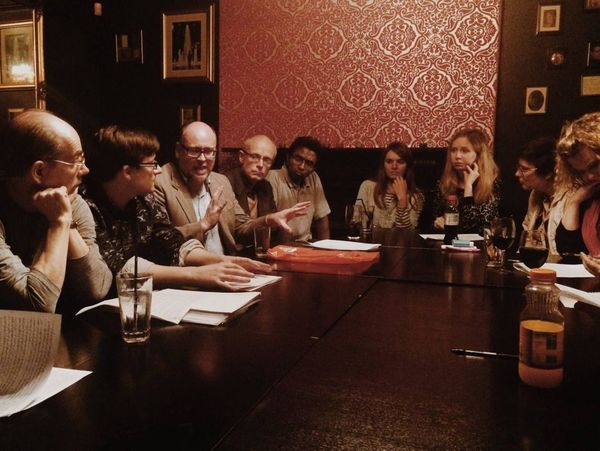 With over 2,000 members, it is the largest group for writers in the UK.
Most events are workshops, where a handful of attendees submit their work to be looked over and critiqued by the rest.
We went along to a two-hour workshop held at The George Inn near London Bridge. We felt immediately welcome and the event leader, Elizabeth Waight, noted how nice it was to see so many new faces. The event featured many different types of writers, from those writing novels and short stories to plays and screenplays.
The process was friendly and light-hearted. People took turns pitching in about what they thought worked and what perhaps didn't, and ways they could be improved.
We spoke to one new face, Charlotte Swinscoe.
How did you feel about the event before and after?
'I was a bit nervous at first, I wasn't sure what to expect. I was worried about not being a 'proper' writer but lots of people there just wrote for leisure. Everyone was nice and gave great feedback. It's super relaxed. And Elizabeth invited everyone to stay for a drink after. I would definitely go back.'
What did you like the most about the Meetup group?
'The best thing about the group is that it's up to you how you use it. It can be just to have some friends to write with. It's free to sign up and then a small amount for each separate event. There's no pressure. Some people are beginners, others have been writing for years. Everyone is kind and accepting.'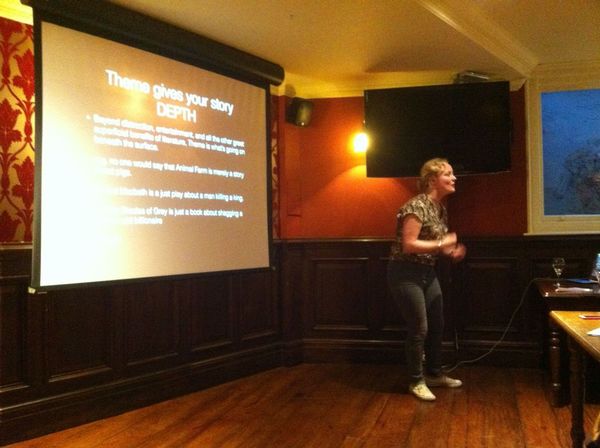 The group also offers many talks with professional writers, where they give their advice on topics such as structure, plot and other writing elements.
To find out more about London Writers' Café and to join, click here.
See the 5,000 other groups just in London alone at the Meetup homepage here.
Not in London? Don't worry. Meetup is worldwide. So click above to find a group near you!