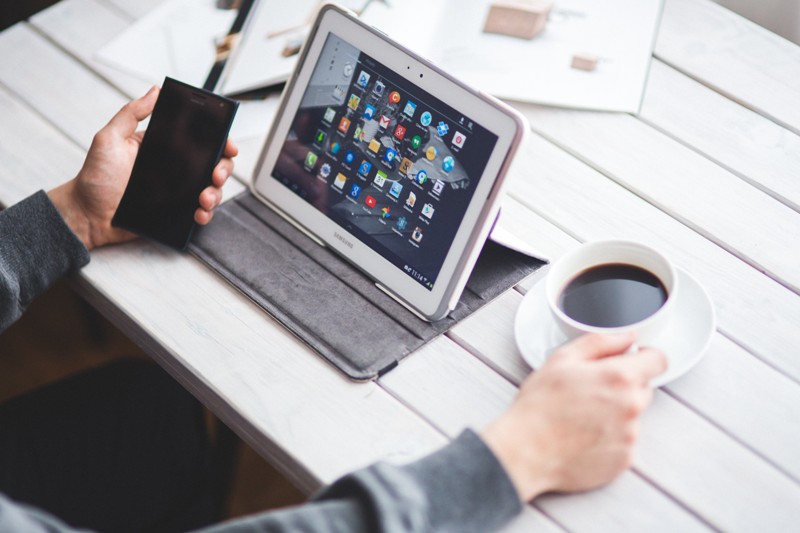 Source: Pexels
According to a report published by Newzoo, smartphone games now account for 32% of global video game market revenue. In fact, as 2017 comes to an end, smartphone and tablet game sales may even represent almost half of the industry's sales at 42%.
Though this is undoubtedly a surprise (and perhaps even an annoyance) to hardcore gamers who have spent their lives playing and enjoying PC or console titles, smartphone games are simply more popular amongst consumers these days. An estimated 2.1 billion individuals worldwide now own a smartphone, with the number set to climb to 3 billion in just three years. Not only are these consumers able to access their social media, favourite websites, and news outlets, but they also have thousands of games at their fingertips through their provider's app stores and web browsers.
For many game developers, the last few years have marked a crucial era in which they must adapt or die. Even the most successful console game developers have had to create mobile-friendly counterparts for their titles, with companies such as Rockstar creating Grand Theft Auto apps that can be played on-the-go and Nintendo finally giving in to releasing games for iPhones and Androids.
Meanwhile, web-based industries such as iGaming have already created a strong foundation for themselves on mobile, with most leading brands offering mobile-friendly services. For example, online operator Mobile Wins is available on desktop as well as on mobile, and also accepts Ideal alongside other mobile-optimised payment methods. Needless to say, becoming as mobile-friendly as possible is a top priority for most if not all online gaming brands and developers.
Fortunately, here in London there are plenty of developers who have latched on to the flourishing smartphone game industry and are helping to create even better titles for their customers. There are currently over 500 games companies in the capital, making it the largest games developing hub in the UK. Many of these are tiny independent studios that are achieving mass amounts of success through their mobile games. For instance, award-winning puzzle game Monument Valley was developed by an independent developer right here in Shoreditch. Not only has the title been downloaded on over 26 million occasions, but it has also won dozens of awards around the world including the Apple iPad Game of the Year Award in 2014 and Best British Game.
So, why is the London games development market thriving, particularly when it comes to mobile games? Roberta Lucca, the Bafta-winner behind Bossa Studios (also based in Shoreditch), believes it is our unique environment that provides many more footholds for small companies to get off the ground and promotes healthy competition.
"It's a sought-after environment where we get people from all over the world," Lucca told The Evening Standard. "The best designers and the best engineers."  She added that the diverse environment aids games when it comes to going viral all around the world because the developers relate to what is out there.
London really is unlike anywhere else in the world, especially when it comes to games development – with big companies sharing streets with small studios. Hopefully as we progress into an uncertain future, nothing will hold our talented local developers from creating the mobile games that the world can enjoy.