It's that time of year where our budget doesn't quite stretch to all the fun activities we want to do and presents we want to buy.
The first cut back many people make when trying to tighten the purse strings is to stop eating out and start cooking at home. But Too Good To Go have crafted a genius solution that allows you carry on eating high quality food but without the high quality price tag; leaving your precious evenings after a long day at work free from cooking to get into the Christmas spirit. You read it right; no cooking involved!
Too Good To Go is a free app which allows you to purchase food from top food outlets at the end of service to prevent it from being thrown away. Not only does this allow you to pick up high quality food at a great price, but it also means that you are helping prevent this food from ending up in landfill – a massive contributor to global warming. With so many people going to bed hungry each night, where's the sense in throwing perfectly good food in the bin?
So with that being said; just how much money could you save using Too Good To Go?
We've taken away the work by making a week-long plan of delicious dinners at a very affordable price. All that's left to do is order, collect and enjoy! And then thank us later 😉
Monday
📍 YO! Sushi | 🕰 20:30 – 22:00 | 💳 £3.50
Get your week off to a healthy start by rescuing some sushi from YO! Sushi stores all over London. Pick up delicious sushi on your way home from work and save yourself from the extortionate costs of central London sushi bars.
Top picks include Russell Square, Waterloo, Tottenham Court Road, Victoria, St Pauls and Bond Street, as well as Westfield – White City.
Saving: £21.50
(Based on 3 dishes at a mid-range sushi bar in Central London)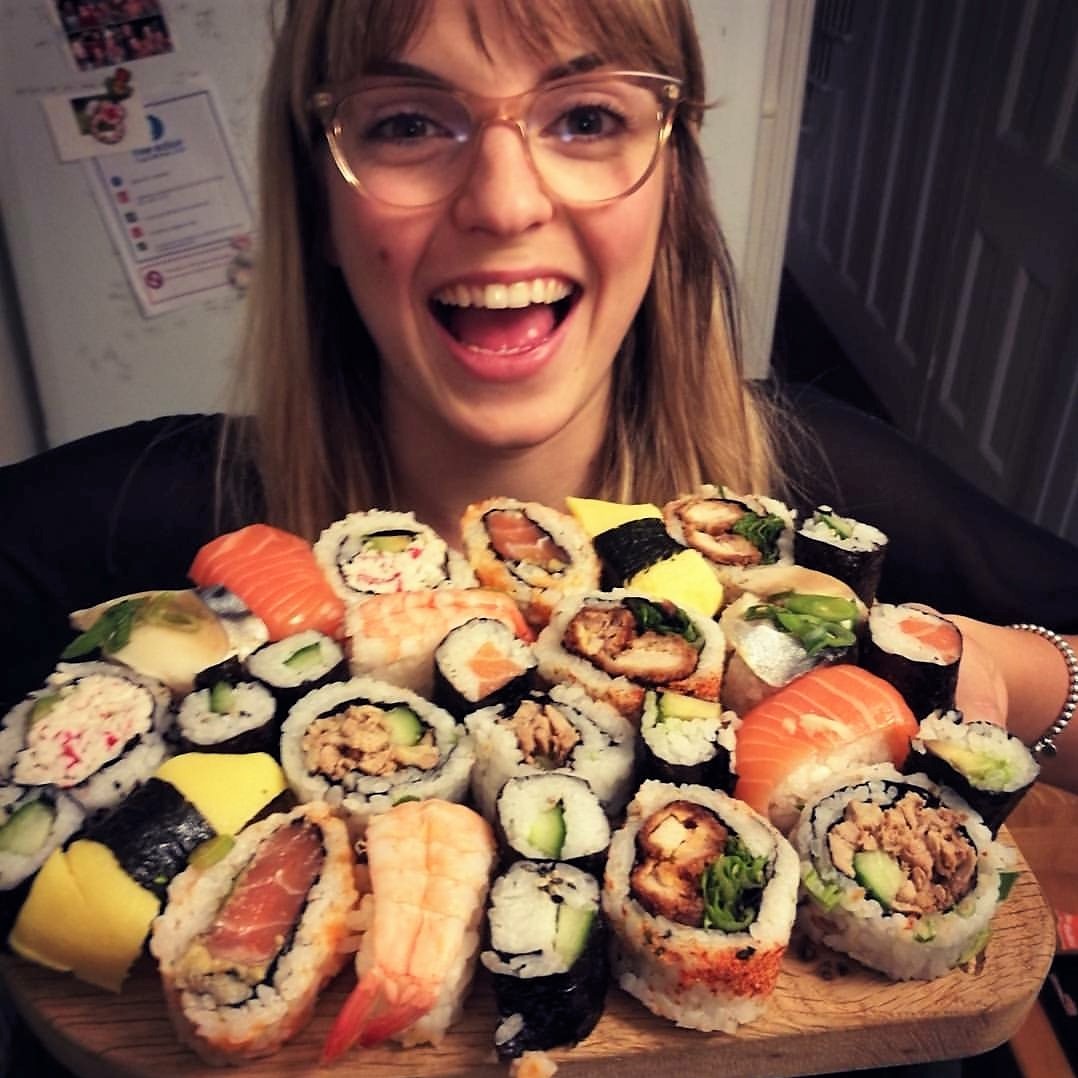 Tuesday
📍 Ethos | 🕰 21:15 – 21:45 | 💳 £3.80
Located just off Oxford Circus and famous for its eclectic range of vegetarian and vegan food is Ethos. You can pick up a variety of foods, including macaroni cheese bites, chickpea and coconut curry, and sweet potato fries. You can also enjoy creative salads such as sprouted wild rice and beet, or spring buckwheat with asparagus, apple and red kale.
Saving: £16.20
(Based on dinner at a vegetarian restaurant in Central London)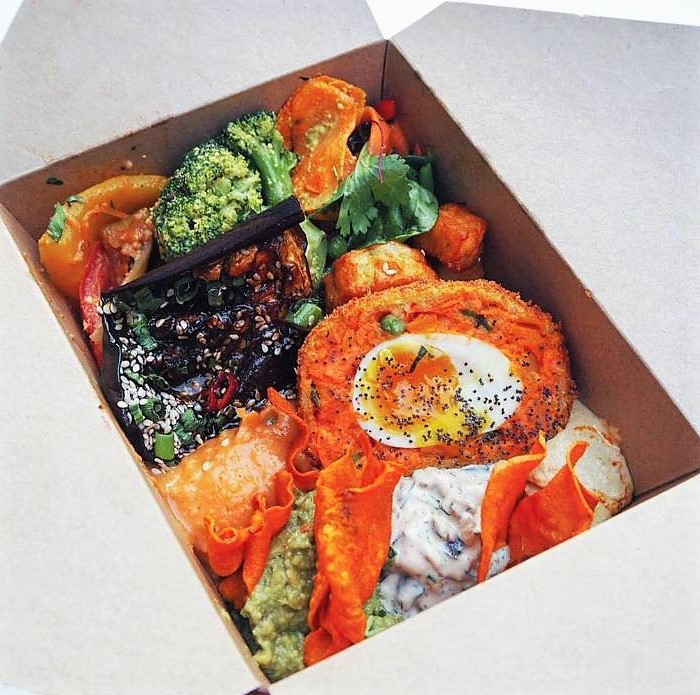 Wednesday
📍 Island Poke | 🕰 20:30 – 22:00 | 💳 £3.50
Put some Aloha into your Wednesday by saving a Hawaiian-inspired poke bowl from Island Poke. With stores in Soho and Liverpool Street it has never been easier to collect fresh and healthy food to enjoy.
Saving: £5.00
(Based on the average price of a poke bowl in Central London)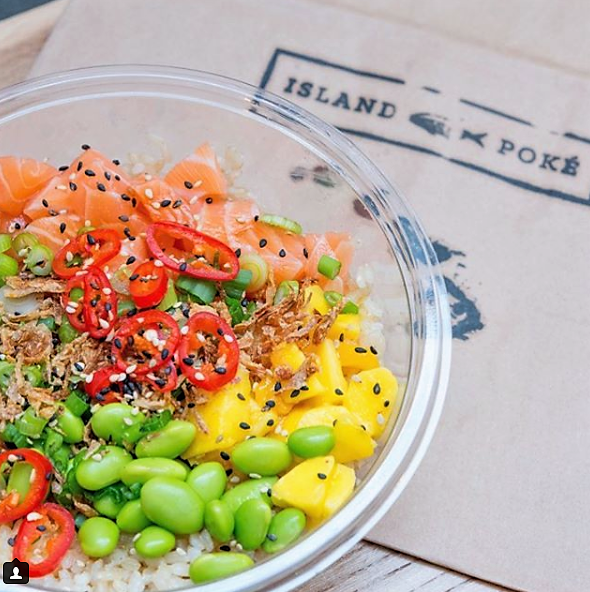 Thursday
📍 Hummus Bros | 🕰 15:45 – 21:05 | 💳 £2.50
At Hummus Bros you can sample delicious Levantine inspired food with a London twist. They have stores in Holborn, Exmouth Market, Gray's Inn Road and Eastcheap, so you can try their delicious hummus with fresh salads and warm toppings – suitable for both vegetarians and meat-lovers alike – wherever you are!
Saving: £11.00
(Based on a mezze dinner in Central London)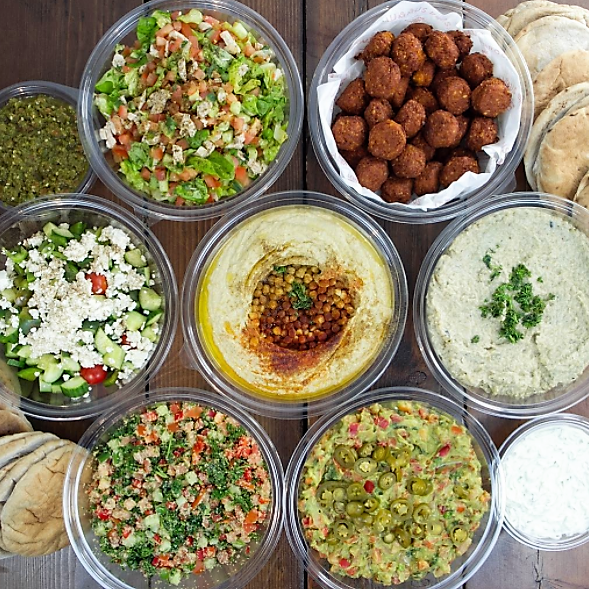 Friday
📍 Nha-Mor  | 🕰 20:30 – 21:00 | 💳 £3.50
It's Friday – treat yourself to a delicious Thai curry (sometimes with vegan options). Located conveniently on Liverpool Street, at Nha-Mor you get the choice of red or green Thai curry with rice or noodles as a Too Good To Go user.
Saving: £12.20
(Based on dinner at a Thai restaurant in Central London)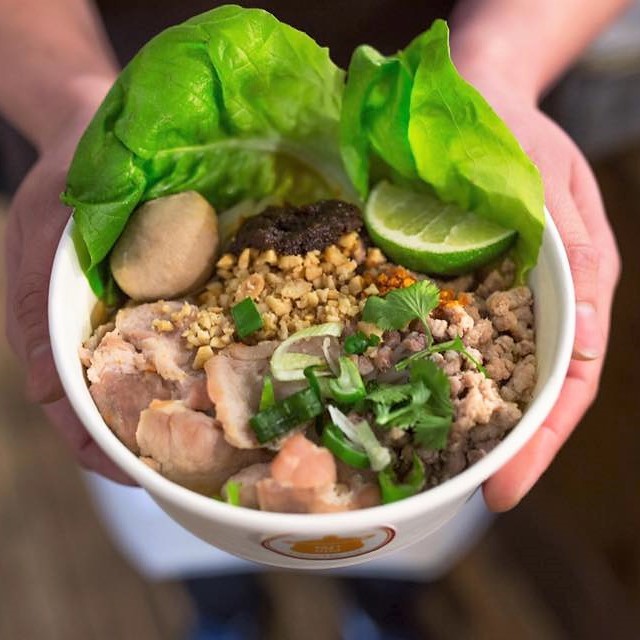 Saturday
📍 Efes | 🕰 21:00 – 23:30 | 💳 £2.50
It's Saturday night, and you are probably in need of some hearty and warming Turkish food. Rescue a serving of stew from Efes in Mile End accompanied with rice, salad and bread – it really is Too Good To Go!
Saving: £13.50
(Based on a main and 2 sides at a Turkish restaurant in London)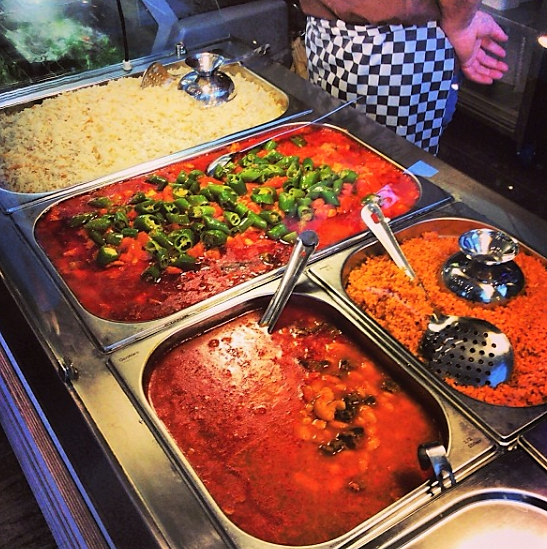 Sunday
📍 Govinda's | 🕰 15:40 – 16:00 | 💳 £2.90
Spend Sunday experiencing ISKCON Soho Hare Krishna temple, collecting your Too Good To Go from Govinda's Pure Vegetarian Restaurant. Specialising in vegetarian and vegan 'karma-free foods' with plenty of curries and chapattis, or more conventional pizza and pasta, you can feel even better while rescuing food!
Saving: £9.10
(Based on lunch at an international vegetarian restaurant in London)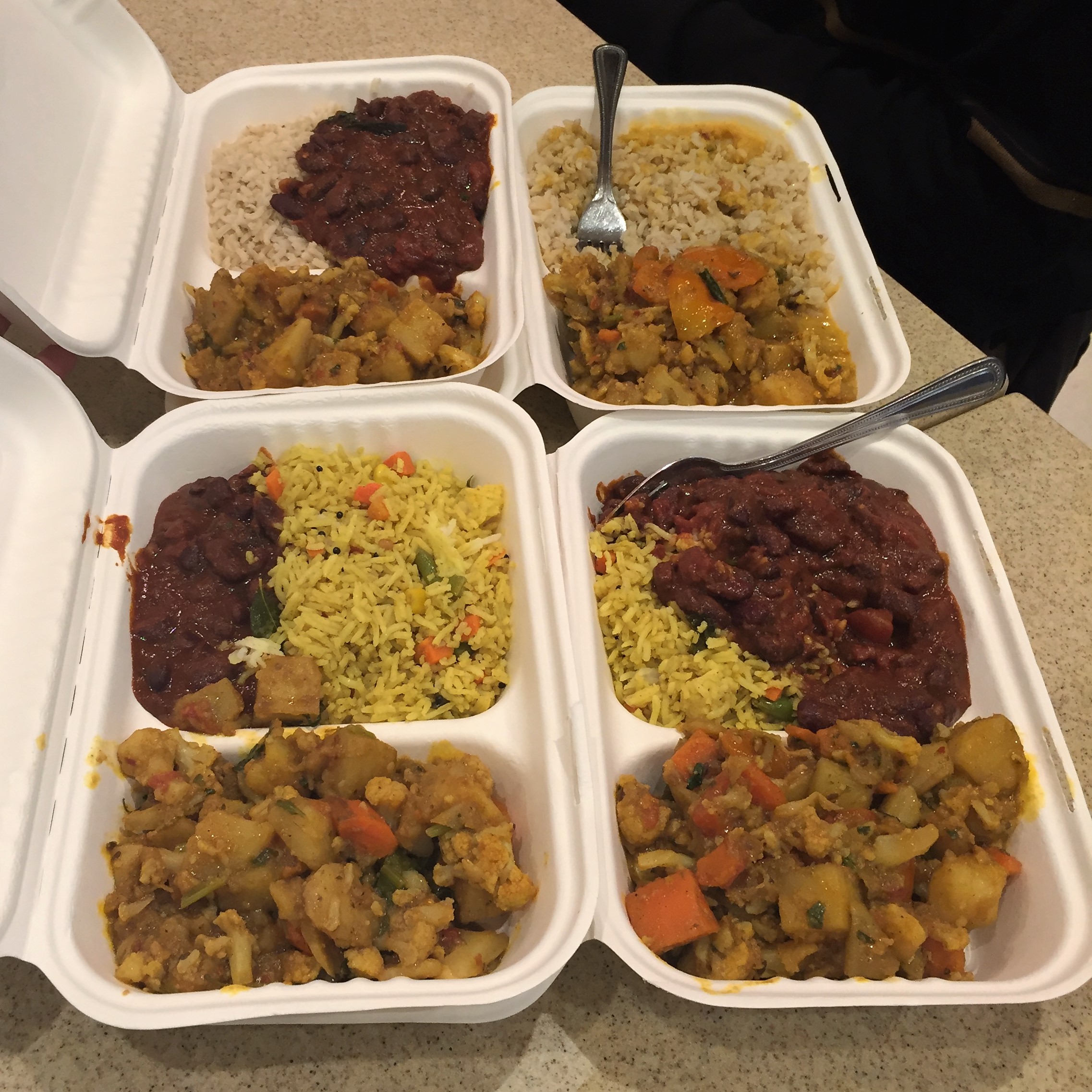 Total savings: £88.50
With that you could buy 19.67 pints in London costing the average £4.50 or 16.1 glasses of prosecco for £5.50! Think of all the Christmas cheer that will bring… as well as the great feeling that you have saved 14kg of CO2 emissions caused by food waste.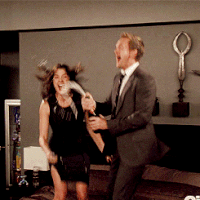 So, what are you waiting for? Download the app and check out which food businesses near you are part of the food waste revolution. With huge variety from bakeries and pizza places to Caribbean and oriental restaurants – and more joining every day – what have you got to lose?
Pick up some delicious food on your way home from work, grab a bottle of wine and have dinner with your friends, without the mess to clean up after!