Tina Ziegler is the director of Moniker Art Fair and The Art Conference. Most recently, Tina has consulted and project managed for CRUSH WALLS, the largest street art festival in North America, and in March was invited to speak on a panel of the most influential women in street art at Urbanity Art Fair, Madrid.
What is it like being the fair director of one of world's largest urban art fair?
Art fairs in general are complex events to coordinate and plan, and one must always think towards the future of the fair and the art market. Being the director and fair curator is about making the decisions that will effectively define the weekend's atmosphere and our ultimate success, but it's also figuring out how to make that actually happen when we have a very tight time frame for setup. Fortunately, my team are incredible – each year we get more ambitious, and each year the doors open with everything ready, artists happy, galleries happy, audience happy. It's hard work but it's satisfying to watch it all come together.
Tell us about some of the highlights at this year's fair
More than anything it's the installations in the 10,000 square feet of hall that I think will leave a particularly powerful mark on our visitors. This year we've teamed up with Urban Nation to curate the lin-eup, and we've ended up with an incredibly strong roster of both new and veteran artists (Ann J Lewis, Dan Rawlings, David Mesguich, FAITH XLVII, Hera, UTAH & ETHER) who'll be working tirelessly to put together immersive, interactive installations within Moniker, in the installation hall but actually throughout the whole venue too, including Lek & Sowat's entranceway maze. There are some UK firsts in terms of solo shows: Eric Jones, Kalli Smith, VESOD, Skewville. It's a huge line-up of names that a lot of collectors within our world will know, but won't have had the chance to see in person until now.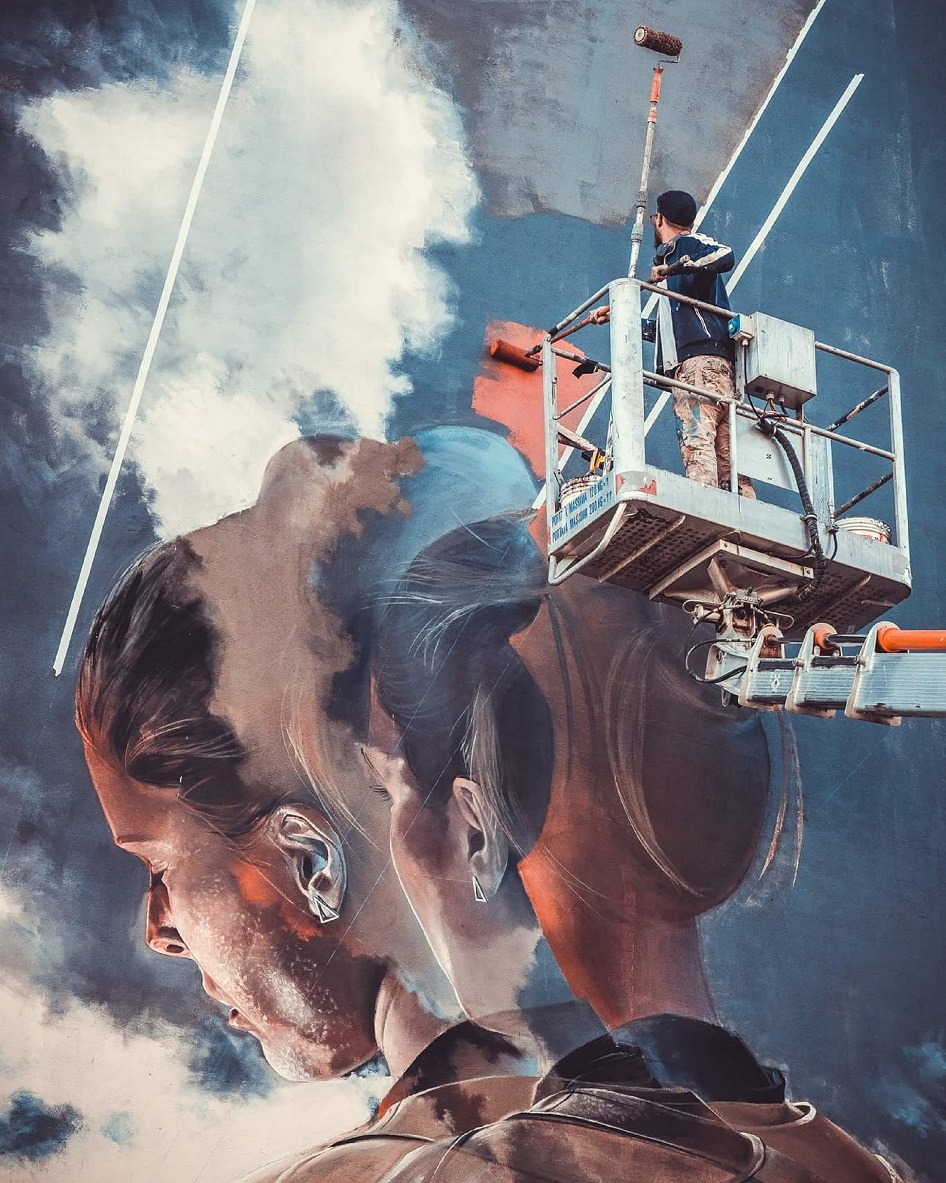 Why have you chosen the location of The Old Truman Brewery in Shoreditch?
We have made the Old Truman Brewery our home for the past few years. There's a huge amount of space to work with and it's located in the heart of East London's Brick Lane, calling back to our roots within the urban art scene.
How is the urban art world changing?
At extreme pace, is probably the best answer. Part of the challenge of bringing art lovers and collectors into the urban contemporary world is helping them to understand the sheer breadth of different (sometimes even opposing) styles and origins of the artists working within this world. It's developing and growing globally at such a rapid pace, it's very inspiring and everyone should feel interested in the future of the Urban Art movement.
What can visitors expect this year?
Aside from the highlights mentioned above, it's as much a festival as it is a fair. So alongside 30 stands of internationally acclaimed galleries and 'open studio' independent artist's spaces, we have talks programmes, we screen films, and crucially we give over an entire huge hall to installations. It's the most immersive art fair experience you can find, and the line-up this year is absolutely incredible, not least because of the aforementioned collaboration with Urban Nation Museum.
Do you have any exciting plans for next year?
We will be returning to New York in May 2019 for our second overseas edition. We were overwhelmed by the positive response to this year's event, and the more we can explore the Moniker idea on both sides of the Atlantic the more it'll open up new opportunities in London and NYC alike. Urban art is a fast moving scene so there'll be a lot more to come from Moniker as we grow and further develop the fair and brand.
xxx
Moniker Art Fair
Thursday 4th – Sunday 7th October 2018
The Old Truman Brewery, 91 Brick Lane, London E1 6QL
Friday, 12pm-10pm
Saturday, 11am – 9pm
Sunday, 11am – 6pm