With your roots in Leeds how does it feel to have taken your brand international?
It's been an amazing journey so far and very surreal when I stop and think about it. I've met so many great people and have plenty of stories but to reaching areas of the world like Marbella, Ibiza, Dubai, Miami and now Las Vegas with the brand is unbelievable it's like a dream come true.
What is your favourite part of working with the Candypants team?
I love the team as it's like working with a family of like minded, nice, warm and funny people that obviously work super hard.
What would you like your legacy for Candypants to be?
To be known for organising some of the most memorable parties around the world and being one of the leaders of the industry!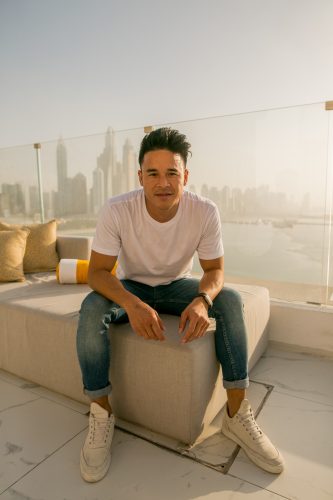 I see this year you hosted a fashion pop up in LA. Where next for the brand?
We're launching in Las Vegas the first weekend of October this year with one of the biggest lifestyle groups in the world, it's a dream come true!

Who is the highest profile celebrity you have met through Candypants?
Justin Bieber came to our Brunch party in Dubai last year unannounced and it's caused a social media melt down!

Would Candypants ever open its own club in London, NYC or major global city?
I would never rule anything out it's been discussed before but it's all about timing, I'm here if anyone wants to do it!

What is your secret to success?
To keep your feet on the ground, be patient and consistent in everything.

Candypants is a global success story, would you ever seek an investor for the brand?
I always value organic growth however if a huge private equity firm or media giant approached me of course I would listen)

What would your best business advice be to your younger self?
To educate myself more on the business world and how it works

Would you ever set up another company?
Yes 100% I'm currently 2 years into a new Chinese restaurant in Leeds called Mans Market and I wouldn't hesitate on any new opportunities and projects.

Candypants official website: