Hollabox is the world's first video only, peer-to-peer review and experience platform. This unique start-up offers a modern and transparent look inside the city's most entertaining venues and experiences, created and shared by people who know their city best and love exploring for themselves.
What problem did you set out to fix in this world? 
At the heart of Hollabox sits the inspiration to help people make the most of their lives. Making memories through trying new experiences takes priority now in terms of how people spend their time and disposable income, over material objects. But in the world of Instagrammable content we found too many recommendations for where to eat, drink and play are based on well filtered, carefully captured images that show you no real insight into what to actually expect from your visit or experience.
Video is the only real way you can capture an honest and transparent insight into a bar, restaurant or experience in London without stepping into the venue yourself and there's no better review than that from your peers. You become the eyes and ears of your fellow Londoners so that you can make more informed decisions about where to spend your time in the city.
Your city scene… seen.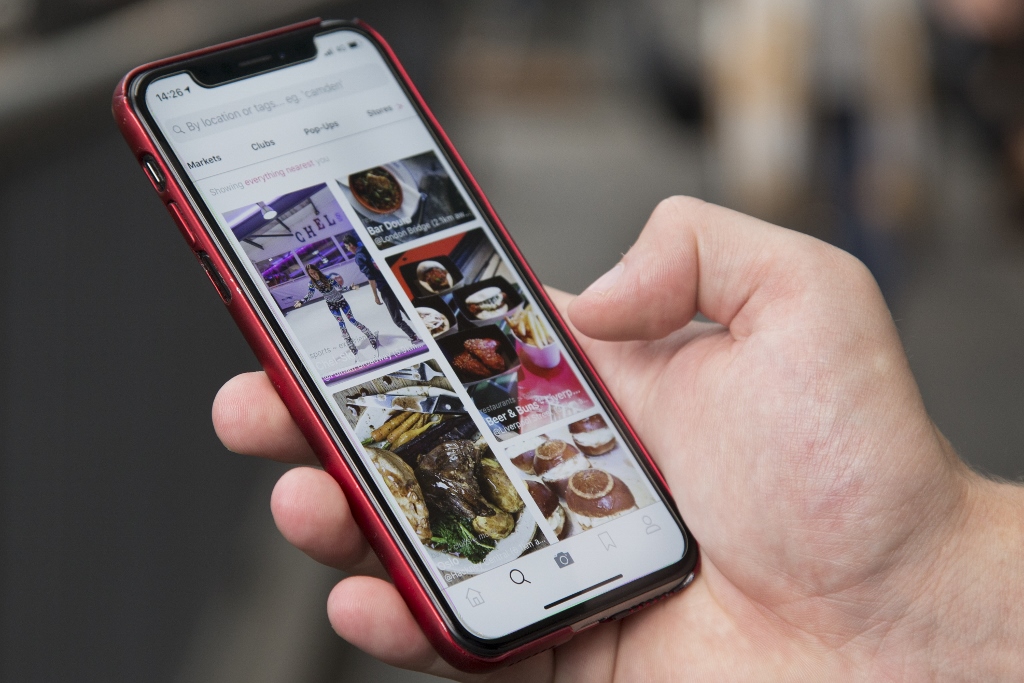 How did you make it happen? Has your initial vision changed since the launch?
Our business plan – which has been revised several times – is what sets our foundation and goals for the company, but we use it more internally as a working document.
Landscapes, ideas and financial opportunities change so quickly and our vision has stayed true, but our product has changed dramatically from when we first started, mostly due to learnings and research as we go. But that's what makes this industry so interesting as the social and lifestyle space evolves at such a rapid pace, we're constantly looking at ways in which we can evolve. Key to how we've made it happen is also from being passionate about our ideas, which we feel has helped us every step of the way in terms of getting buy-in from investors and partners who believe in our ability to succeed.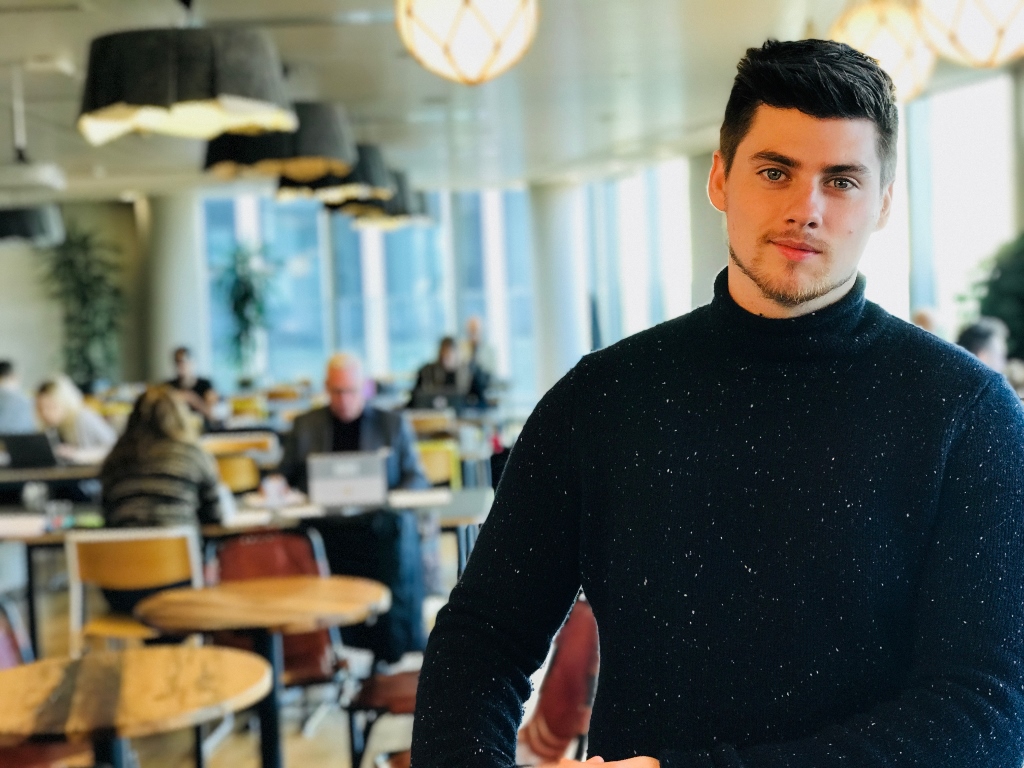 What's the biggest risk that you've ever taken and how did it turn out?
My honest answer is that a startup itself isn't just one big risk. Every decision in the creation of the product and company as a whole involves little elements of risk-taking and are susceptible to negative outcomes. From every product feature and development, to any marketing stunt and personnel hire, every decision made for Hollabox is important for the success of the company. It's only through making educated decisions based on advice from my team and board, and from my own experience that we're still here and growing, so I'd say it's turned out ok so far.
What 3 pieces of advice would you give to startup founders? What do founders need to focus on in order to be successful?
I'd say most important is to have constant communication with your customers, to ensure you're building for them, and not building what you think they want – which is so often the case. At Hollabox, we make it easy for customers to feed back to us in the product, we also hold very regular user interviews and user testing sessions to ensure the user is at the forefront of every decision we make.
If you have no users yet, it can be easily started with something as simple as creating "a hypothetical user", describing them, thinking about what they do, where they go and how they currently solve your problem. You can even go as far as naming them… we call ours Louisa.
What would be your tip to someone looking for an investment? How did you find your investors? 
There's no magic formula to raising unfortunately. You learn that quickly. Every business is different and every investor is different. My contrarian thinking was to sell the passion and skills of my team, combined with an ambitious vision. This approach made sense to me because products evolve as markets change, so why did it matter if we only had small amounts of traction, when the product was highly likely to develop and pivot in the future, in order to stay competitive with the times.
A small amount of traction is enough to show that you can create value and I believe this is still a strong approach because it boils down to the fact that a product can change – but founders can't. This approach has turned out well for Hollabox and we now have backing from Just Eat Ventures, Jenson Funding Partners, Creative England, Virgin Start Up, Innovate UK and Angel Investors, including one most noted for founding Tossed
What are your favourite apps that make your life easier and media sites that you read every day to stay up to date?
I regularly read articles that are start-up specific from TechCrunch, Mashable, VentureBeat, Entrepreneur, BQ, Made in Shoreditch and various City based tech start-up groups on social media. These are full of debates that over the years have shaped my beliefs on running a business and taught me where to look when I need inspiration.
Otherwise I'm not ashamed to admit that I've always tried to be as resourceful as possible with the apps I've used. Just Eat have always been great to keep us fed and fueled in the office, and tools like Slack and Trello are start-up 101 in my opinion.
Have you had any mentors or role models that have influenced you? 
We've been pretty lucky to spend a year in London now, working across various office spaces, accelerator programmes and networking events. I'm delighted to have met some other incredible CEOs and founders who have helped me become a better leader including Gemma Young (Settled), Rekha Mehr MBE (Pistachio Rose), Kosta Mavroulakis (Empact Ventures) and Vincent Mckevitt (Tossed),
Through our funding, we've also had the pleasure of exposure to mentors including Russell Forster and Stuart Mainwaring from Just Eat Ventures, where we learnt some incredible scaling strategies and user acquisition strategies.
Where do you see your company in a few years' time and what are your thoughts on the future of your industry?
In a few years' time, Hollabox will be accessible in five of the world's most visited cities, with the first stop being New York sometime in the near future. Something to look forward to even sooner are the new partnerships that will add a shoppable layer to our content, where individual dishes and drinks seen in reviews can be bought or ordered direct to the user's door.
The long term future of this space however, will certainly be relevant to VR, when it overtakes video as the norm in the next 10 years – so the future of our platform may well lie in developing our content around this technology.
What kinds of companies or particular technologies are you most excited about right now and what trends do you think are overhyped?
Artificial Intelligence has obviously been a buzz word for some years, and we're investigating unexplored applications of the technology. In our sector, I've seen lots of apps that literally oversell themselves as "AI discovery platforms", jumping on the hype of AI and claiming that computers will improve your social life.
I firmly believe that the review and discovery sectors are people-centric, meaning community-led and creator platforms will be the winners of the industry in the long run. We've found a way to apply AI to the smartphone camera itself – the tool used primarily to create video and review style content. This means we keep the human/people element of our product intact, but further empower and adds value to our creators in the content making process.