With London Fashion Week having drawn to a close for another year, it's time to sit back with your favourite tipple of choice. Extended to 10 days this year, the annual alcohol-celebratory festival will be running from 4-13th October, across a multitude of London locations. Although showcasing some of the finest spirits and experimental mixes, cocktails are limited to an obligatory £6 to allow for enthusiasts to allow you to sample some of the newest creations at an affordable price.
The Cocktail Village will be returning to Brick Lane after a very successful 2018. A £10 festival ticket will give you access to £6 cocktails made using the finest spirits, liqueurs and innovation over 10 days, with the village open from midday until 11pm.
Amongst some of the 30 bars featuring at The Cocktail Village is the Mionetto Lemon Spritz, the collaboration between luxury Italian brand Mionetto Prosecco and renowned chef Tom Oldroyd.
"The perfect drink for almost any occasion – a glass of Prosecco is all I need to get the evening started – or see it through to the end. Mionetto Prestige DOC Brut Prosecco is everything a good authentic Prosecco should be – light, fresh & fruity. Some of my favourite cocktails use Prosecco as their base and this Mionetto lemon spritz using Pallini limoncello is simply stunning. The perfect balance of bubbles, citrus & a dash of floral thyme soda to lift it is served long over ice as the perfect palate cleansing cocktail. I knew instantly the food I wanted to eat alongside it. Arancini translates as 'little oranges' and are a Sicilian street food made of cooked & flavoured risotto rice rolled into balls & deep fried till golden. In our arancini at Oldroyd Restaurant the flavours of lemon, thyme & creamy mozzarella marry perfectly with this clean & crisp drink. We then serve a spicy & agrodolce caponata alongside the Sicilian snack to give warmth to your taste buds which then urges you to drink on. Enjoy!"   –Tom Oldroyd
With cocktail takeovers not purely be limited to the Cocktail Village, some of the city's finest venues will also be partaking in the booze-filled fortnight.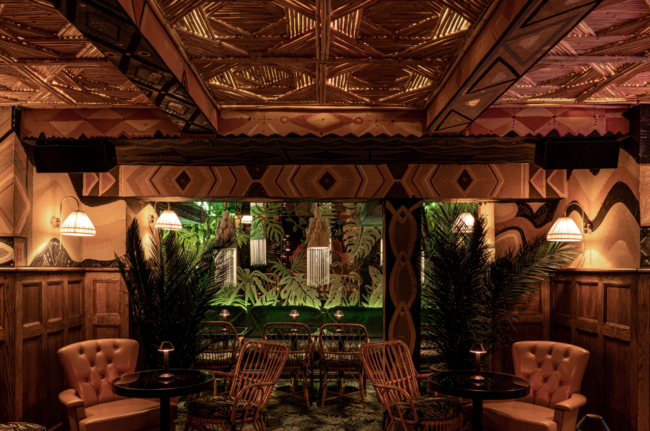 From 29th September – Kwãnt's Latin American Takeover  
This Mayfair bar will be serving drinks created in collaboration between former Savoy head bartender Erik Lorincz and four of the top bars in Latin America to feature tropical creations beneath Mayfair restaurant Momo.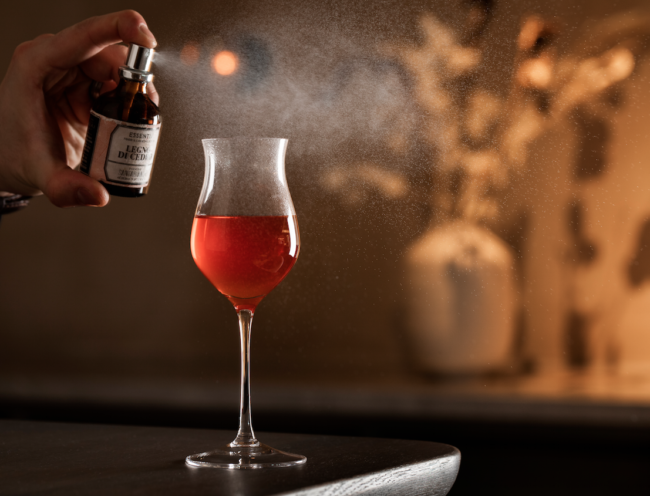 From 1st October –  Mario Farulla at The Mezzanine
The Mezzanine bar at The Stratford Hotel will be hosting worldwide famous mixologist Mario Farulla, where Italian inspired cocktails will be served in the new East London Skyscraper. Botanist Gin will also be on offer throughout London Cocktail week at the venue,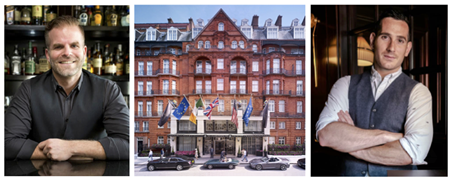 From 5th October  – Davies and Brook Debut
Claridge's will be hosting Leo Robitschek and Pietro Collina, prior to the debut of their much-awaited Davies and Brook bar later this year. 6 of the cocktails set to star on the menu will be available, integrating modern bartending and a focus on local London ingredients, with the iconic backdrop of one of London's most prestigious hotels.
Make sure not to miss out on the chance to sample some of London's finest drinks, at a fraction of London's normal prices.