1930s naughty cinema turned nightclub, The London REIGN is the place to be for opulent nights out in Mayfair. With aerialists hanging from the ceiling, fire breathers taking care not to singe the tipsy, and hosts of tantalising professional dancers, this central Soho club provides the Las Vegas show experience and entertainment – right in the heart of Piccadilly Circus.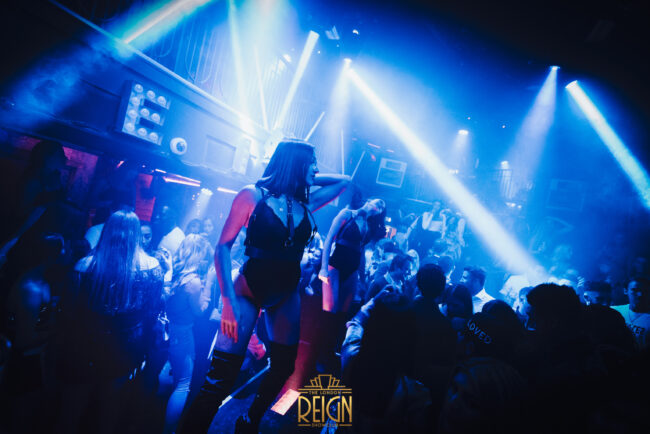 Open Tuesday, Thursday, Friday and Saturday from 11pm – 4am and with a capacity of 450 people, REIGN hosts weekday and weekend events featuring celebrated performers such as Tyga, Jason Derulo, Steve Aoiki and Ludacris. You also have a high chance of rubbing shoulders with A-list celebrities, as REIGN has been visited by the likes of Leonardo DiCaprio, Brooklyn Beckham and Nicole Scherzinger. Private events such as fashion events with Chanel, Saint Laurent and Julien Macdonald also take place inside the plush venue. REIGN's accolade has also been noticed, named 'Best New Club' after only 1 year of operation at the 2018 London Club & Bar Awards. Owner Asher has worked with clubs worldwide, and climbed from London waiter to Speakeasy owner in London, and is soon looking to take the club global; expanding into Dubai, Miami and LA.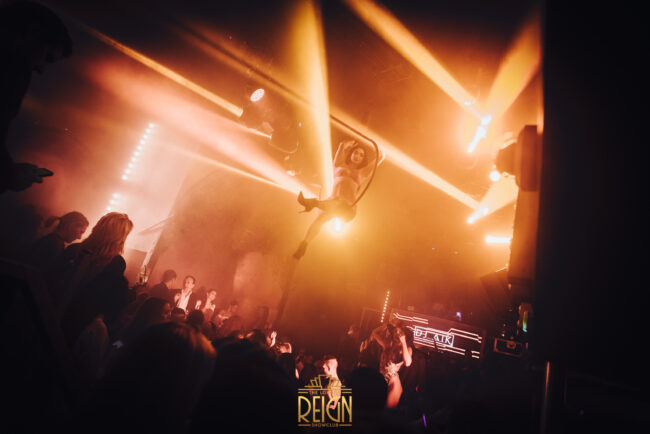 The interiors feature plenty of Gatsby-esque fittings such as low-slung leather booths and grandiose displays. The most captivating feature is the jellyfish tank – REIGN working alongside a jellyfish conservation company to provide mesmerising jellyfish lit up in neon pink.
REIGN has also banned single use plastics and now uses environmentally friendly packaging, so you can club in confidence that the oceans are a little safer.
London REIGN
215-217 Piccadilly, London, W1J 9HN
Tuesday, Thursday, Friday, Saturday 11pm – 4am