eXXpedition Round the World is an all-female sailing voyage and research mission. Over 38,000 nautical miles and 30 voyage legs starting and ending in the United Kingdom. On board S.V. TravelEdge, eXXpedition crews will explore plastics and toxics in our ocean, via four of the five oceanic gyres and the Arctic. Candy Medusa is an artist, illustrator and marine biologist who partook in Leg 6 of eXXpedition. 
xxx
G: What did inspire you to join the eXXpedition? Why is it important to you?
eXXpedition is so important in raising awareness and driving change regarding the plastics problem. It's also a wonderful opportunity for women to become role models in fields in which they are underrepresented.
G: What did you expect from this journey and what was your role on board
I expected to work together with an inspiring team of amazing women, finding solutions to make a real difference – and that's what I did :)
I didn't expect to feel quite as seasick as I did, but I guess you take the rough with the smooth…
My role on board was officially resident artist, but all of us mucked in with all the roles, sailing, science, cooking, storytelling, solutions based thinking, scrubbing toilets; we weren't short of things to keep us busy.
G: What have you learned about other women from different backgrounds on your leg? 
That no matter where we come from, or what our backgrounds, we can work together to support each other and make a difference.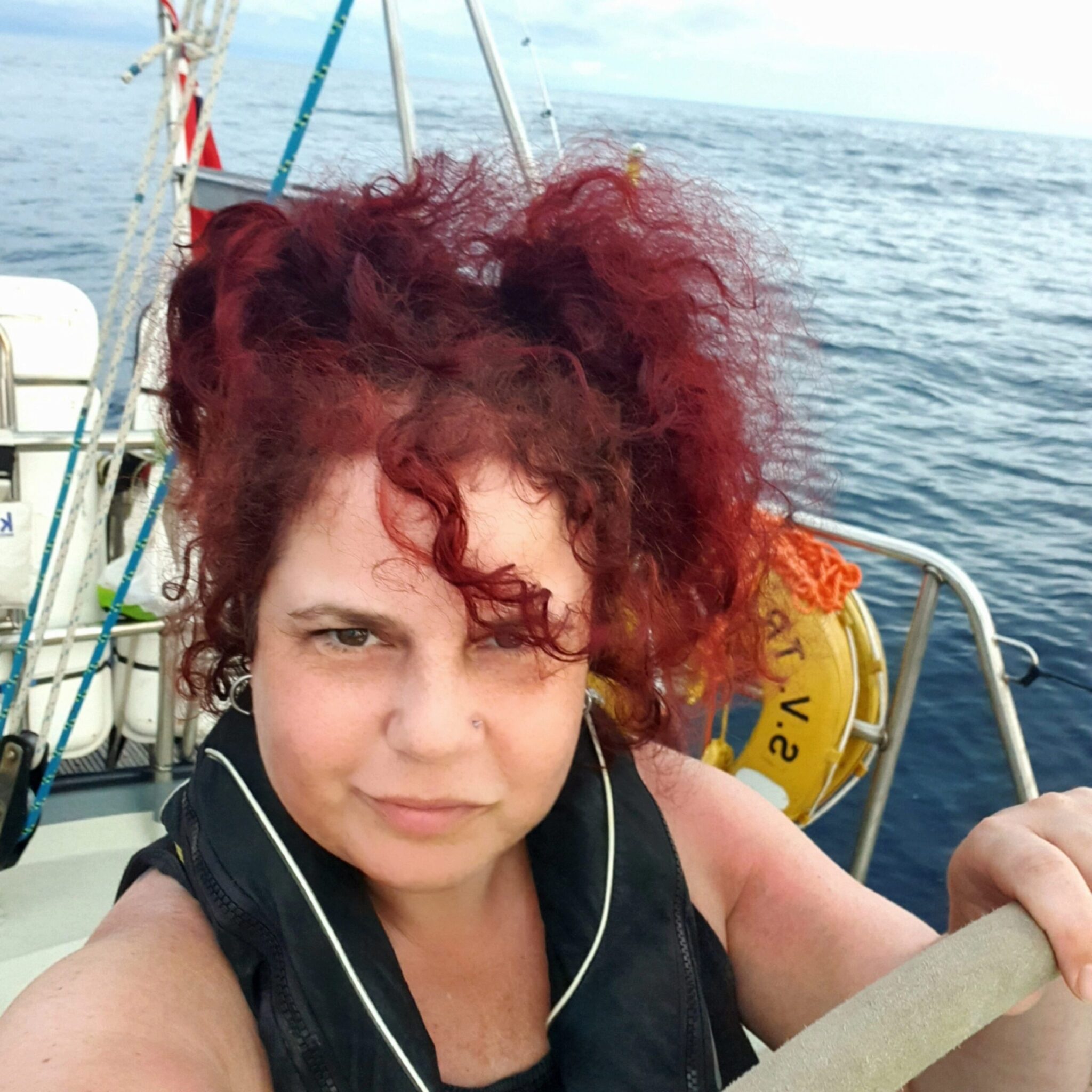 G: What did you learn about the plastic problem on your voyage?
That now more than ever we need to do something about it.
G: How do you promote the project? What's your advice for upcoming social activists, how to spread the word about their projects?
Social media is great, hashtags are your friend! And don't underestimate the power of word of mouth, engage with anyone who will listen, and always ask your friends to help promote your projects.
G: What 3 pieces of advice would you give to the people who want to change the world, but not sure how or where to start? 
First choose something that's really important to you, the one thing that you really want to change, the thing you're most passionate about.
Then think about what you can realistically do in that area, what you have the resources or connections or time to actually achieve, and do that – this could be something big or small, everything makes a difference.
And thirdly, don't give up! If you're doing something, anything, that's better than doing nothing.