Koa is an inventive bedding brand founded by two designers. Their first product is an easy change duvet cover, made in Portugal from 100% cotton with joyful patterns by Kitty McCall. The design has a unique opening which makes changing the sheets quicker and easier. Their inventive cover recently won top prize in an innovation award from the UK design council and is currently in their last week of crowdfunding pre orders here.
G: What problem did you set out to fix in this world? 
B&L: We start a project by looking for problems to solve. Waiting for that moment when you realise a daily frustration doesn't have to exist.
Inspiration struck when we found out Luke's Grandma could no longer fit a duvet cover. She was having to get her daughter to do it for her. But it's not just Luke's gran. Our research showed us that bed sheets were the perfect product for Koa to reinvent. Changing the sheets is one of the most hated chores we all have to do. 
Our aim became to make fresh sheets easier for everyone. But if you look into it, this is a product category that has remained unchanged for our whole life. If you take a walk through the bedding aisle, the only glimmer of creativity you'll see is in the colour and fabric. Talk about stale bedsheets!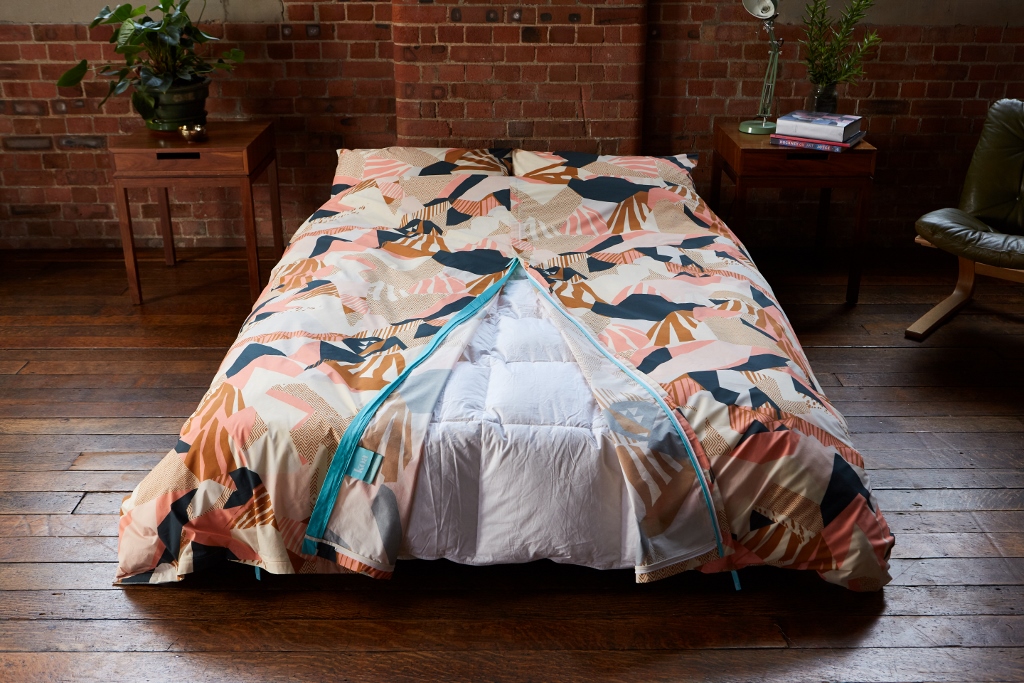 G: How did you find your 'Why"?  
B&L: Luke and I are both product designers and always have been. Not just in our careers, but right back into our childhoods. Luke would make intricate mechanical go-karts and I spent my weekends building a three-tier treehouse. 
There are many different types of product designers, but we are both hands-on makers who love ideas. For us, it's not enough to make beautiful products. They need to solve a problem and be inventive too. 
There is something extra rewarding about improving the products people use every day. The biggest compliment we can receive is when someone says 'that is so obvious, why has no one thought of it before?'. 
Our dream is to develop products that solve everyday frustrations so well that they become the new normal in peoples homes. 
G: How did you convert your passion into a business? 
B&L: We have been helping other companies develop inventive products for the last eight years but have always had a bit of an entrepreneurial drive to make products for our own brand. We had both been developing ideas on the side. Being a designer is a mindset you can't turn off. When we spot problems that can be solved through inventive design, our mind starts working on it whether we like it or not! 
I had promised my partner I would join her in New Zealand for six months as she had taken a job out there. It was the perfect moment to start something new. I had this beautiful workshop minutes from some of the most beautiful wilderness in the world. It's a designer's dream! After this, Luke and I moved to work part-time. This gave us the time and mental space to work on something entirely new: Koa.
It has taken us two years of work to get to the crowdfunding of our first product. 
We knew we had similar ambitions, but at the beginning, a friend and expert brand strategist, Andy Whitlock, helped us focus on what it is we were up to. We chose bedding because it was a product category that hasn't had much creativity beyond the patterns and fabrics used. It was ripe for reinvention!
G: How long did it take until you start making a living out of it? 
B&L: We are still a way off being able to pay ourselves. We are currently in the middle of a crowdfunding campaign that has just raised 200% of our funding goal. This means we now have the finance to open our production line – that is so exciting for us! Platforms like Kickstarter are incredibly empowering for designers like us. 
For a year and a half we self-funded Koa, but we reached a point where we knew we needed some finance to raise the scale of what we were doing. We were so grateful to win a place on the Design Council's accelerator program, this came with a small grant to help grow our business. For us, this was a breakthrough moment, and we then went on to win the top prize on the program for our easy change duvet cover. Small grants are so valuable to start-ups like ours and there are hardly any available for design. We would love to see more programs like the Design Council's.
G: What were the biggest obstacles launching the company and how did you overcome them?
B&L: We have heard of so many product start-ups struggling to find a great factory and underestimating production costs. As well as this, we knew we wanted to find an ethical factory that we would be proud to work with and know this is a bigger challenge than many companies realise. 
We didn't have much experience finding and working with factories. And they don't just work with anyone who rocks up with a project (or at least the best ones don't!). We invested hours and hours learning everything there is to know about textile factories, the materials, the machines, the factories, people – all of it! As we both come from a background in metals and plastics this was a major project for us, but so worthwhile. We can now confidently say that Koa is working with the best textile factories in the world.
G: Why do you think people fell in love with your company?  
B&L: There are literally thousands of bedding brands out there. The only things which differentiate them are the pattern! Our fresh perspective is strikingly different. People see the product and immediately the idea behind it clicks and the feeling is 'how has this never been done before?' 
Some of the comments on our Kickstarter page have been deeply encouraging, take this one: "Having just fought my kingsize (I live alone), I am literally counting how many more times I have to do it before my Koa arrives!" The enthusiasm for our new way to make the bed has come in from all around the world, 50% from the US, but also as far as Singapore and Australia.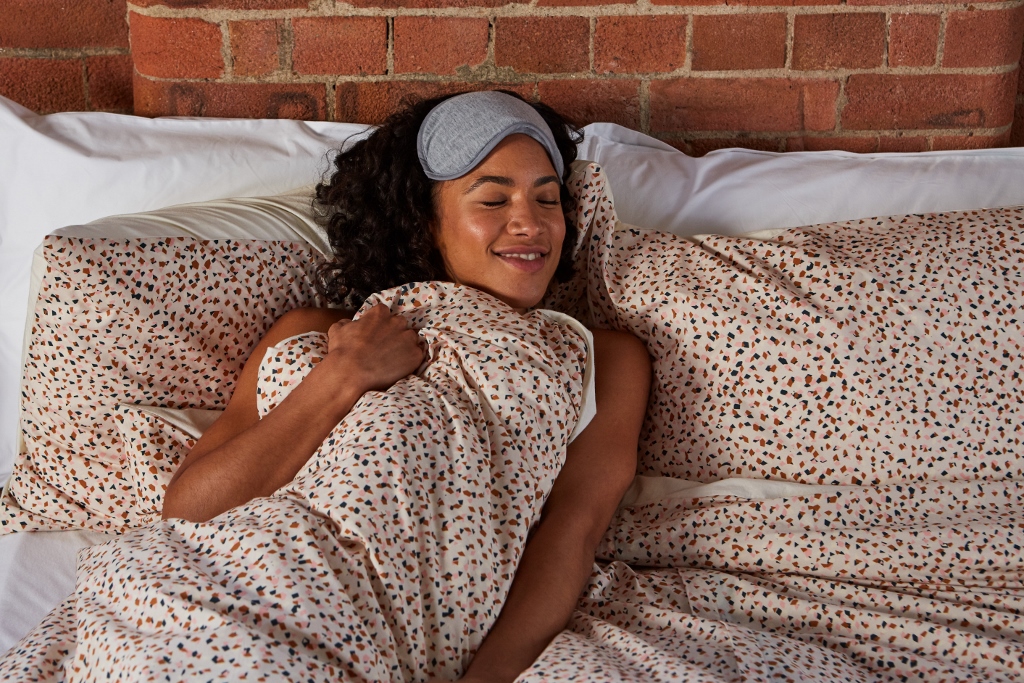 G: How do you promote your brand/platform? 
B&L: We've found press stories to be especially effective. People so love the invention it's garnered a lot of press attention, and helped us build an email list. It meant that within 36 hours of launching on Kickstarter we hit our funding target!
We designed the Koa cover to be really easy to change but it's also much quicker. Prior to launch, we thought it would be fun to have a go at beating the world record time for fitting a cover and we comfortably beat it by 12 seconds! A video of this got some great press coverage online. 
G: What 3 pieces of advice would you give to the people who want to create something, but not sure how or where to start?
B&L: We have worked on many personal/side projects but keys to getting Koa off the ground have been:
Partner up. We have never regretted joining up to launch Koa. The joint skills, energy and combined motivations have been so important. 

Focus and start simple. Creatives like us often have loads of ideas, but focus is so important (and difficult). We have put a lot of our energy into making what is quite a simple product as good as it can be. 

Create time. Both of us moving to work part-time made us treat Koa as a business, we were earning less to bring our idea to life. It made us set some deadlines and treat our idea seriously and helped others realise we were serious about what we were up to. 
G: Have you had any mentors or role models that have influenced you? 
B&L: We have been working with some great brands and alongside some amazing colleagues over the last eight years. They have been a big influence and many have mentored and helped when our ideas were still very raw.  
Luke was working for the bike light startup Beryl who similarly launched off of a Kickstarter campaign and similarly from a crowdfunding perspective, kitchenware brand Prepd have been really inspirational, they have raised millions  of pounds through kickstarter. 
So many friends have gone further than being role models, Jamie Pither took a month off work to help us in our marketing build up to the launch. Similarly we have some great friends at Joseph Joseph and the business has been a big inspiration.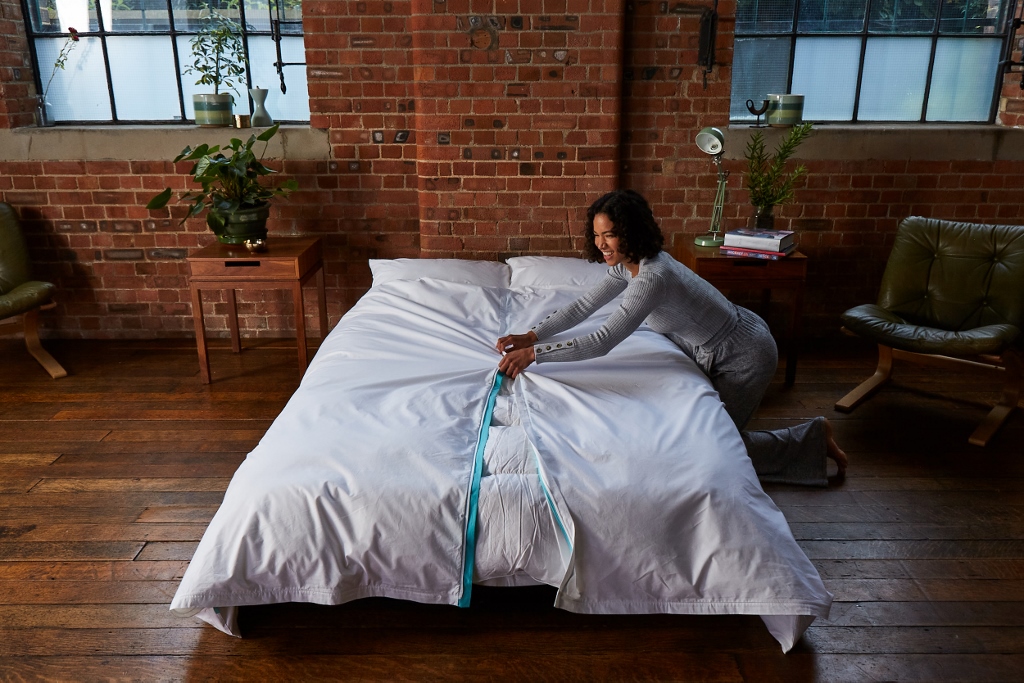 G: Who/what are your favourite CEOs/Businesses in Shoreditch or East London?
Made by Many are digital transformation agency in Angel, they were the first company I worked for in London. They are always questioning their approach and looking to do things differently, an innovative and fun business. 
Beryl also started with a Kickstarter for their laser lights which are now on all the Boris Bikes in London. Luke was helping design their latest range of bike lights. 
Roli are inventing musical instruments and manufacturing in east London. I popped into their office years ago and will never forget it. 
G: Where do you see your company in a few years' time and what are your thoughts on the future of your industry how is it changing?
B&L: There are so many white / minimal bedding brands out there making the same products. I hope we can bring a fresh perspective to the bedding market. 
We aim to open an online inventive bedding store that is a destination for ideas and style. As well as products that solve everyday problems, we are excited to collaborate with more artists. We loved working with Kitty McCall on our two launch patterns, it was one of the most enjoyable elements of the whole project.