The world's first black professional footballer and first fastest man on the planet Arthur Wharton has been honoured with huge mural by East London Street Artist Jay Kaes. The mural commisioned by BT Sports is located on the Arthur Wharton Foundation Centre in Darlington in tribute to the 155th anniversary of Arthur Wharton.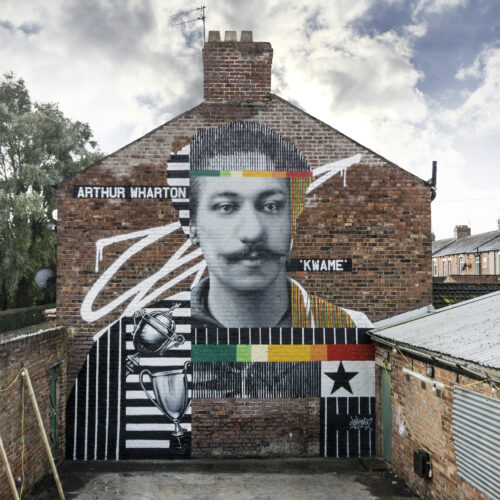 Using his unique technological style, Jay Kaes has blended photo realism and his own contemporary art. To the keen eye, you can spot references to the colours of Darlington FC, the Ghanaian flag and two of Wharton's prestigious Cup awards on the two storey building.
Over the three days it took to complete the mural, the artwork has captured the attention and imagination of local residents. With the recent Black Lives Matter protests during lockdown the Foundation feels there has never been a more significant time for black historical figures like Arthur Wharton to be highlighted.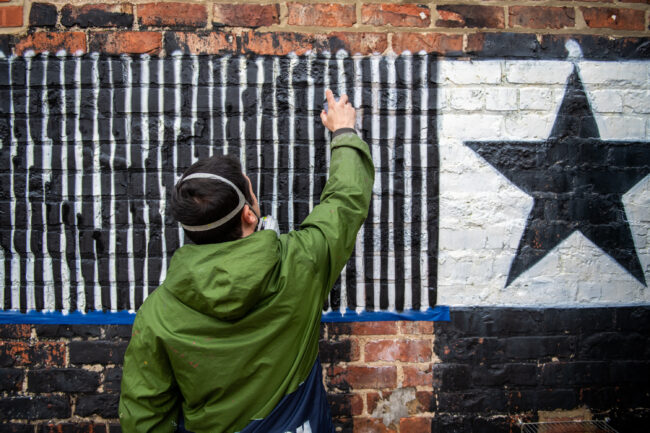 Shaun Campbell, Founder of the Arthur Wharton Foundation says 'Jay Kaes took on board the full responsibility of what this piece represents. He has created an iconic and historical work of art that is already resonating with a wide audience and will continue to resonate for years to come'.
'This mural was an amazing opportunity for me to engage with the community where I was painting and create a positive message on integration and self-strength with the help of BT Sports and the Arthur Wharton Foundation.' Jay Kaes