As anthropogenic climate change continues to affect the frequency and intensity of wildfires across the globe, many have taken to media platforms to raise awareness about this urgent issue. Canadian artist Steven Spazuk has used his platform to make a rather literal statement on the matter. Spazuk is a fumage artist who paints with fire. By using a candle flame to transfer soot onto a canvas, Spazuk creates realistic art that often reflects the relationship between humanity and nature. His current show, titled "FIRE! FIRE! FIRE!" is a call to action in response to the outbreak in global fires and the ongoing climate crisis.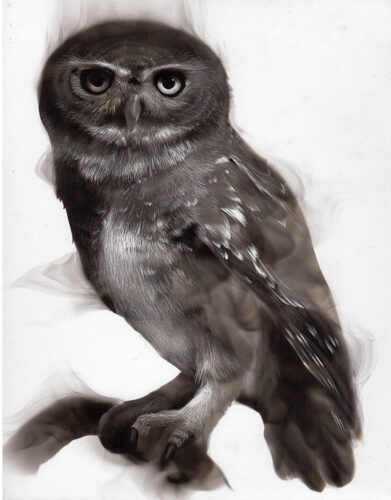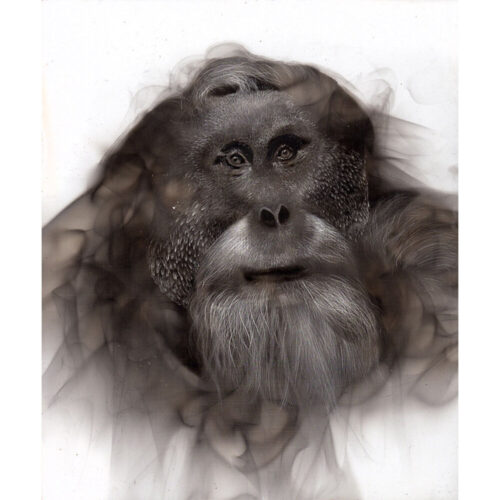 Following in the footsteps of artists such as Roberto Matta and Salvador Dalí, Spazuk guides the flame across his surface and shapes the image with scratch tools, brushes, and feathers. Unlike Matta and Dalí, Spazuk focuses on realism in his art, which is a unique contrast to the fluidity of the art technique itself. The realism of his art is mirrored in the topics he sheds light on. His past works have highlighted current world issues such as human disappearances and firearm violence.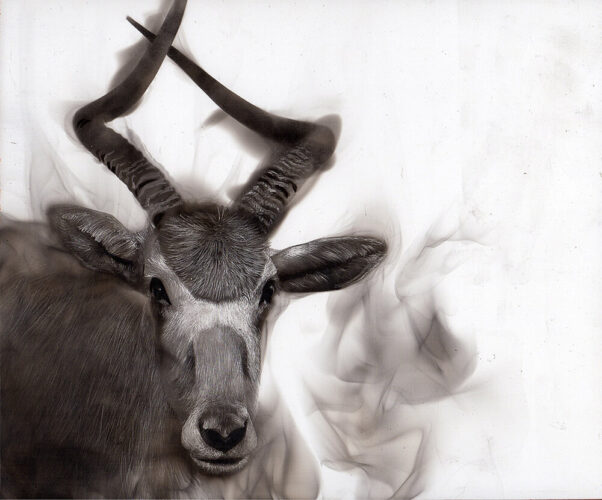 Sculpted with soot, Spazuk's most recent show is a stark reminder of how carbon has the power to either nurture or destroy life, and it's in the hands of society to decide which path it takes. The show is divided into three chapters: Connect, Understand, and Act. Among other things, the collection features portraits of fifty endangered species that represent the fragility of our ecosystem. The smoky lines and intricate detail tell an emotional story of the species' whose times are up because of humanities disregard for the earth and its natural resources. "FIRE! FIRE! FIRE!" forces its audience to confront reality and reflect on how our careless habits and lifestyle comes at a cost.