New Zealand-based artist Hannah Jensen has mastered her own art of carving paint. What started out as a happy accident has now turned into a long career of applying 40 to 80 layers of acrylic paint to a board and carving it out to reveal a bold and textured work of art. With a mother who is a potter, Jensen was introduced to the arts at a young age. Her knack for creating followed her through university where she majored in printmaking. It was during these years that her uncommon technique began. Jensen was experimenting with carving wood and engraving metals to use for her prints when she accidentally put too many layers of paint on a board. Nearly 20 years later, carving paint has become her biggest passion.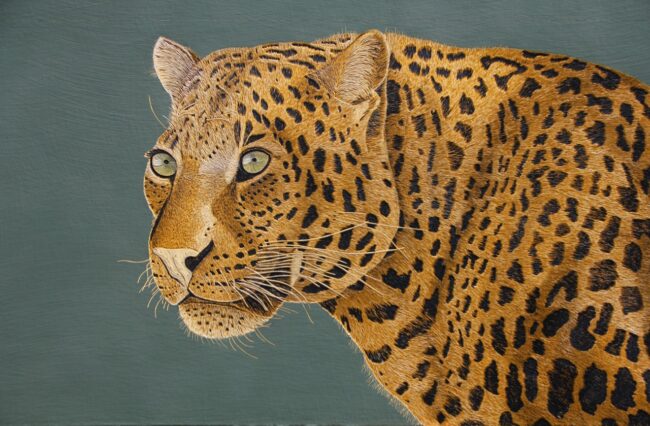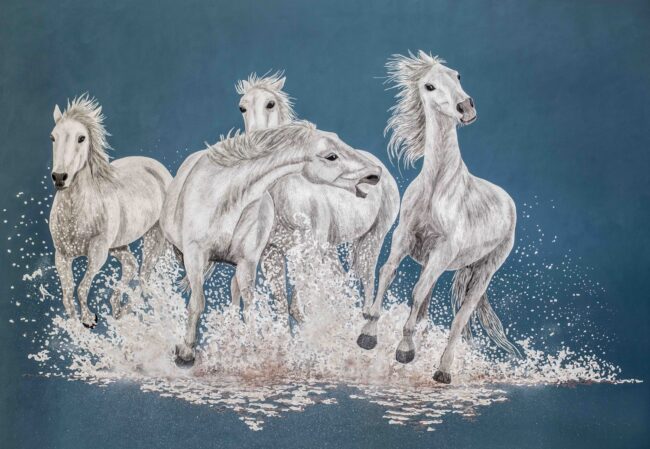 With its foundations rooted in printmaking techniques such as intaglio, etching, and carving, Jensen's meticulous craft can take up to three or four months to complete. Each piece stands around 2 metres in size. Jensen's largest piece stood at 2.6 metres by 1.8 metres and required 34 litres of paint. Inspired by nature, Jensen often carves intricate and detailed animals. Her 2012 exhibition "Heraldik", named after her grandmother, featured life-size animal carvings that honoured the members of her family. This connection to wildlife continues throughout many of her collections. Jensen's 2018 solo exhibit featured striking portraits of animals who have become endangered due to poaching, habitat destruction, and climate change. Jensen is currently in the beginning phases of her biggest project yet. As a means to challenge herself and her craft, Jensen aims to create a five-metre whale with a delicate floral pattern and a four-metre rhino with a porcelain china inspired pattern.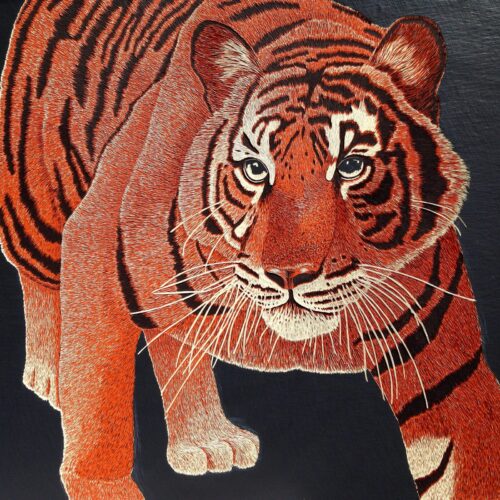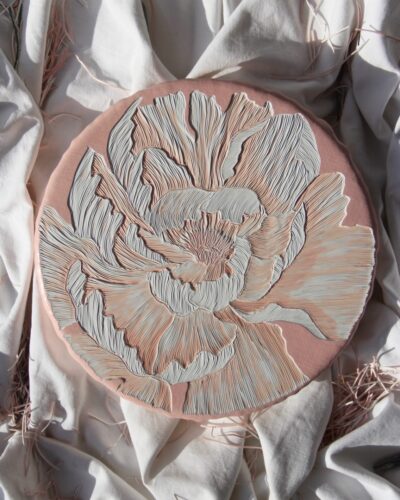 Along with her dedication to her art, Jensen is dedicated to sharing her unique craft with others. She teaches her skills and spreads her knowledge with weekend workshops around New Zealand. Jensen plans to expand her reach in 2021 with online workshops and further immerse herself and others in nature with weekend retreats full of yoga, art, and self-discovery.