Putting a contemporary spin on a classic game, Dabbers Social Bingo is bringing the fun right to your home with their new Virtual Jackpot Bingo. Designed to feel like an interactive gameshow, Dabber's has created a virtual night out full of comedy, prizes, cocktails, dancing, and early 2000 throwbacks. With hilarious hosts such as comedian Nathan Black and "professional party person" Tizzy Von Tassel, this virtual bingo is the perfect distraction for a Saturday night in lockdown. Creative director Jonny Unknown says, "Heading into the third Lockdown has meant we've really had to up the ante and of course the bingo thrills. Myself and the production team have been busy designing a new experience which promises to turn everybody's cabin fever into one glorious disco inferno! With the aid of new tech capabilities – cue superimposed animations, digital confetti showers and crazy filters alongside all our usual gameshow twists we're aiming to make you completely forget you're still home but with us in our East London venue as we come live and direct."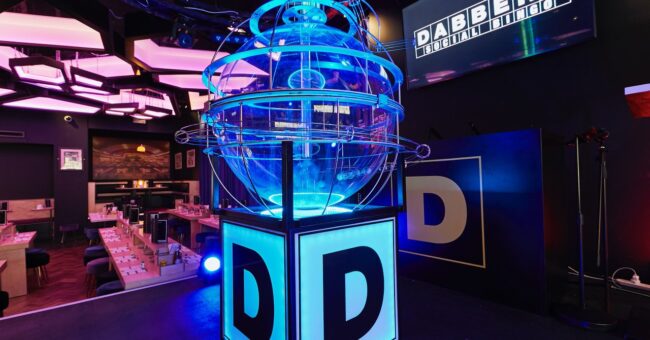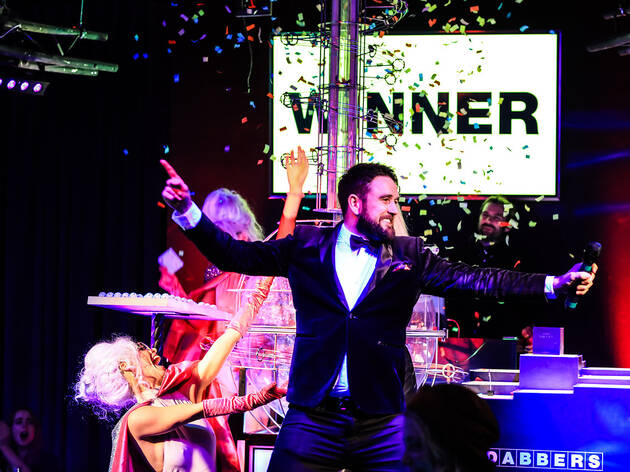 If you're wondering what to expect from a glorious disco inferno, be prepared for high energy music and a bingo dance-off. We can't spoil all the surprises, but we will say that with over 170 players and cash prizes, Dabbers Bingo brings out the competitive side of everyone. After almost a year of no social gatherings, Dabbers has brought genuine human interaction to the screen. The playfully mocking chatbox and live reactions from families at home with their pets make for a refreshing social evening. Not only is Dabbers Virtual Bingo reuniting the community of East London, but it also reaches across borders and ponds, connecting people from Scotland and the United States.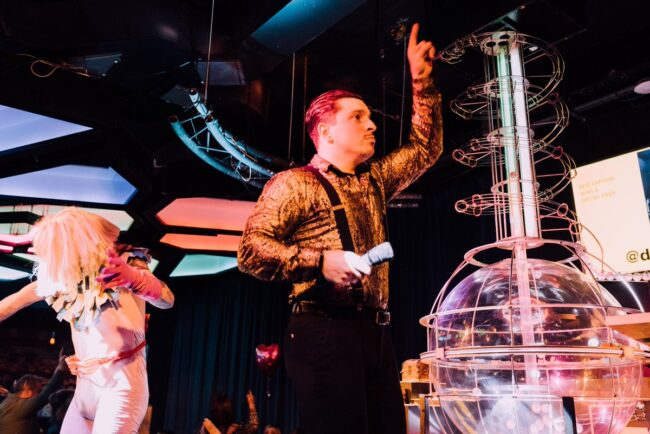 With their tongue in cheek humour and uplifting entertainment, it's hard not to fall in love with Dabbers Social Bingo. That's why their promise to sustainability and support of small charities make it impossible to not want to take part in their exhilarating events. Among many efforts, Dabbers has implemented a new holiday policy that gives all members of staff a free day of holiday for every journey taken by train rather than plane. They plant a tree a month on behalf of every employee and have also chosen a renewable energy supplier that produces its electricity from responsibly sourced and sustainable biomass (which produces 86% less carbon than coal-generated energy). 
If you didn't get the chance to join Dabbers for a night of fun in February don't miss out on their next Virtual Jackpot Bingo on March 20th. You can find out more about pricing and booking on their website.