Inhale serenity and exhale stress with SIX3NINE's brand new virtual yoga classes. As an extension of the London gym's virtual personal training and circuit club, SIX3NINE has just launched two classes shaped for anyone looking to unwind, build strength, and break a sweat. Set at a high pace, the energising vinyasa flow class offers an invigorating workout targeted to improve the cardiovascular system while building fluidity and flexibility in the body. Beginners are encouraged to take part in the grounding hatha yoga class, a slower-paced alternative that focuses on calming down the nervous system and centring the mind and body through meditation.
Led by in-house yoga-expert and personal trainer Zanna Laczo, these classes stand by the studios promise of being exclusively inclusive. With participants of all ages and ability levels, these classes make exercise approachable and accessible to everyone. The classes have a cap of 6 people, ensuring that every session provides an intimate and personalized experience, something that is rare to find in the fitness industry. Laczo tells Made in Shoreditch that, "The small numbers in each class allow me to cater to each individual's specific needs and abilities, as well as it allows me to give them suggestions and keep a close eye on them during practice. However, my teaching method isn't about perfecting the technique, or finding who is more flexible, but rather to offer guidance to students to be able to make the yoga practice truly their own according to what their body and mind need at the moment."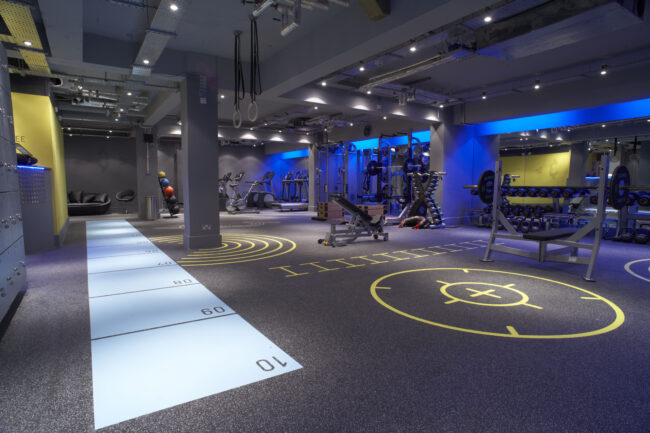 In times of unnerving uncertainty, these classes are a perfect escape from the stress of everyday life. They create an opportunity to take a pause and check-in with yourself, both physically and mentally. As these classes will prove, simply harmonizing your breaths with your movements allows for a deeper inner awareness and connection. Laczo's soothing guidance helps to ease the tension in your muscles and mind, creating a wholistically restorative experience. Laczo says, "When we are stressed it produces a state of physical and mental tension, and during the pandemic, we all noticed it in some form. Moving our body slowly and intentionally during the class is also helping us to focus on a single thing at a time therefore reducing overthinking or anxiety, which we all can benefit from."
The virtual class schedule, pricing, and booking can be found on SIX3NINE's website.