As fashion designers and labels continue turning to the art world for collaborations and inspirations, new LA brand Script has been established on the principal of exclusive artist-led partnerships. Launching globally on 6 April 2021, the brand's first collaboration will take place with internationally acclaimed, London-based artist Charming Baker.
'With Script, you're very much buying a piece of art,' says Baker of this new apparel genre. 'It's not just about clothing people; it's about creating a piece of art in a different form.' Closely involved in the creation of the shirt from start to finish, the product will bear one of Baker's most iconic images, Half-Pint, first created 15 years ago of his son wearing a panda mask.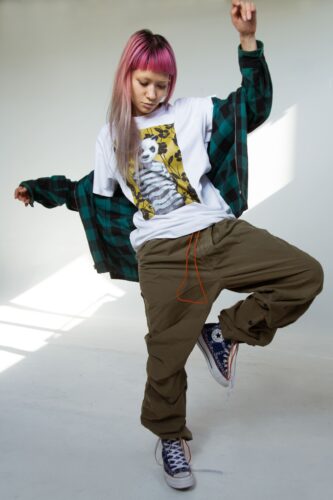 Following its initial launch, Script will continue to announce a series of new and exciting artistic unions of cult collectibles. Seasonal partnerships and products will be made available throughout the year. While many of the major fashion houses have led the charge in blue-chip artist collaborations, Script's offerings will include exclusively licensed pieces of art produced by collectible talents in smaller quantities.
Founded by collector and multidisciplinary entrepreneur Eric Perlman through his love of art and the apparel industry, Perlman wanted to merge the fields of creative expression together. Driven by an ambition to create a brand that would make collecting more accessible, he has launched Script to produce wearable art via luxurious limited-edition garments, sourcing visuals from well- known artistic practitioners.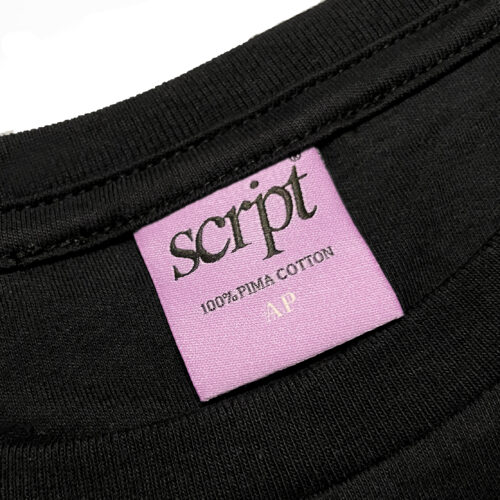 Available in a limited run of 500 black and 500 white, the collectible editions feature top-quality Pima cotton construction with Peruvian woven fabric. All are hand screen printed and embellished in the USA, with each shirt individually numbered and accompanied by a corresponding numbered COA, hand-signed by the artist.
See more at www.script.art