The pandemic has put a lot of issues into perspective, making people more appreciative of the things we take for granted. One of those things is the luxury of toilet paper. The early months of the pandemic were marked by a wave of panic-buying that led to shortages of household supplies, most notably of which was toilet paper. Belgian artist and designer Chares Kaisin took inspiration from this panic to make a comedic installation that combats the gloominess of lockdown. With the help of the supermarket Carrefour, Kaisin turned his Brussel-based studio into a toilet paper art exhibit. With 18,000 rolls, Kaisin covered nearly every surface in his studio with toilet paper. He used 5,000 meters of rope to braid the cushioned barrels together, resulting in a warm and inviting environment that resembles a jumbo marshmallow dreamland.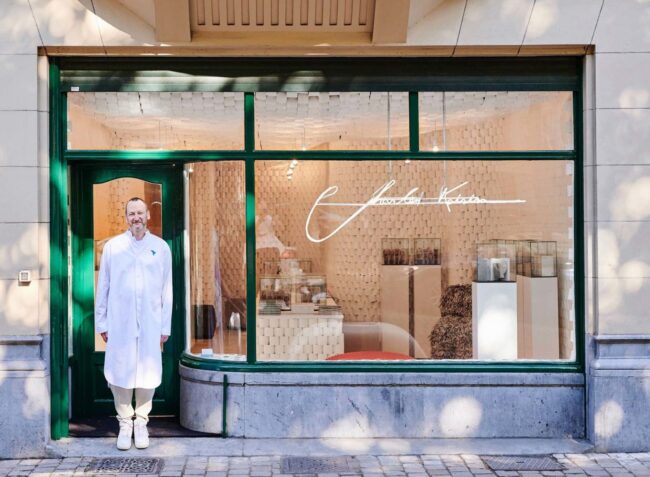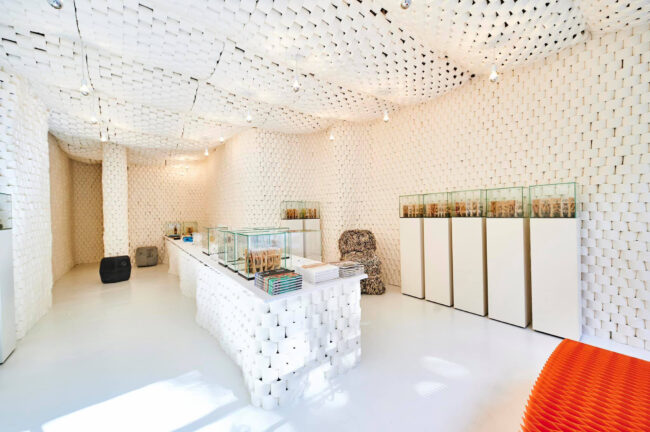 Similarly to Kaisin's other surrealist installations, his toilet paper-covered studio incorporates themes of repetition, geometry, and recycling. The clean and sterile aesthetic offers a tranquil atmosphere that subdues the fears that the coronavirus has brought out in people. As a symbol of the sanitary crisis, Kaisin's exhibit reminds audiences of the worries that seem so trivial now compared to the havoc that ensued later on in the pandemic. His creation helps to lighten the mood and encourages viewers to look back and laugh at a situation that in retrospect was comically absurd. 
Staying true to his ties to sustainability, Kaisin announced that all 18,000 rolls of toilet paper would be donated to various charities once the pop-up was dismantled. Although only temporary, Kaisin's humorous art is a reminder that creativity is the key to conquering fear in these times.