27-year old French sculpture artist Nicolas Dobkine spent the last five years developing the idea "Human Condition's 12 Steps" and has created his 1st aluminium sculpture "Demiurge".
Nicolas is a self-taught artist, an "autodidact", who is inspired through reading about philosophy, psychology, sociology, and anthropology.
Due to COVID-19, Nicolas has exhibited his 1st sculpture at his family pop up art gallery in Paris "Galerie Dobkine & Kie", esplanade du Trocadero, chateau de ferries, a studio in Nice, and the La Villa Calvi Relais & Chateau property in Corsica.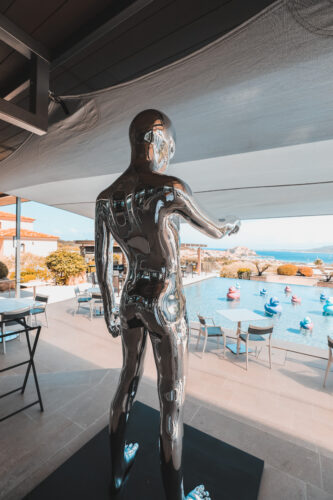 Choosing the number 12 is no accident. Whether it is the 12 months of the year, the 12 labours of Hercules, the 12 zodiac and Chinese signs, Jesus' 12 apostles, the 12 tribes of Israel or even the 12 Imams, the number has symbolically defined powerful cultural and spiritual believes in mankind's history.
Beyond the symbolic aspect, the number 12 seems to embody the truth amongst the collective's subconscious. A truth often scolded, diverted and hardly attainable.
The "Human condition's 12 steps" series is found in eagerness to redefine and restructure the 21st century's human identity. This ambition can also be found in the continuity of the endless archaic symbolism that remains over the centuries. However, those newfound symbols as part of the demystification and the DE spiritualization process that seeks to go back to the human soul, where they seemingly originate.
The 12 steps are embodied in the psychic image of the human being, a senseless being symbolising his incapacity to discover the truth. The sarcastic smirk symbolises the critic of humanity's comic and its certitudes.
MiS: What's your advice for young artists trying to enter the art scene?
ND: I am myself young and I started concretely only 1 year ago. But the best advice I can give are three words: Passion, originality, and determination. When passion and originality meet determination, nothing and no one can stop the glorious destiny of this tripartition.
MiS : If you were stuck in an elevator with 3 people living or dead, who would they be and why?
ND : Napoleon Bonaparte, Bill Gates, and Pablo Picasso. These 3 people are examples of immense successes and conquerors in their own fields. I would love their advice of how to create the best project or work when dedicating your life to it.
MiS: How has the pandemic effected your business?
ND : When my first sculpture was finished in January 2020, COVID-19 appeared in France in February and lockdown started in March. I have been trying to move forward with my project and exhibitions for 1 year now. The pandemic happened at the worst time of my life when I just started promoting these 5 years of my work. COVID has completely blocked the progress of my project. I still managed to do some exhibitions and photo shoots.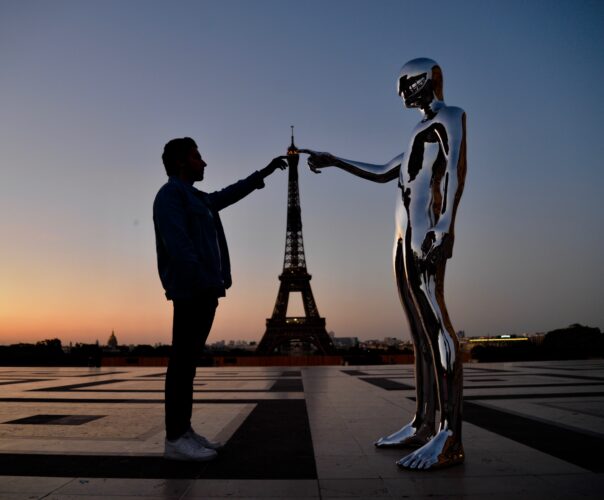 MiS: What are your thoughts on the booming NFT art market?
ND : I don't think NFT is a bad thing. I have bought some digital works. I think we must move with the times and accept new forms of art and the growing digitization of the world. It is an art, a little too speculative because of the merchants, but which is now an integral part of art. The advent of digital art allows 3D artists to also be able to live off their passion and their work and that's a good thing! I do not rule out one day creating an NFT after establishing myself as a solid artist.
MiS : Who are your favourite artists and modern sculptors and why?
ND : I truly love George Condo and Robert Combas because they bring a great revival in art. I greatly admire the free figuration and their somewhat "dissident" style. I love the large panel of colours used and the distorted shapes.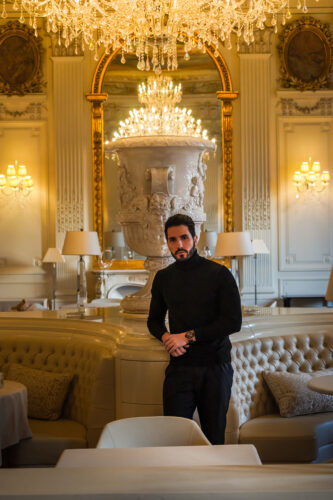 MiS: What gallery or museum would you love to see your sculptures in?
ND : One day, I would like to do 12 exhibitions in the 12 largest museums in the world to exhibit 12 works at the same time. I hope to get there one day!
MiS : Where do you create your art? Can you walk me through the process of how you made Demiurge and why you chose your materials?
ND : I work with several people, including a 3D printing company and a foundry workshop based in France. The choice of material is mainly linked to the fact that it is a mirror because I wanted the viewer to perceive themselves in it since it is about him that I am talking about. I use mirror polished aluminium whilst most other artists use stainless steel. Mirror polished aluminum is a noble material and brings a much more authentic touch to the work of art I create. The material is finer and more elegant. I intend to produce the next ones in mirror polished bronze.
Website: https://www.nicolasdobkine.com/
Instagram: @NicolasDobkine