Born in Oahu, Hawaii, Sean Yoro spent his time out on the water surfing. During his teenage years is when the artist discovered that he was also interested in graffiti. Once he figured out his passion, Sean Yoro moved to New York under the name 'Hula'. This is where he has combined his love for being out on the water with grafting. Hula will take to the water for his different pieces where he finds abandoned docks or walls to use as his canvas. With the use of the water and the abandoned wall, Hula creates images of figures semi-submerged. All of these works of graffiti are done with him balanced on a paddleboard.
With all of his work featured in New York City, the city becomes the canvas for each of Hula's works. He likes using abandoned walls and docks so that he can bring life back to these forgotten spaces. Hula work with oil paints to create a softness with each of his figures as the interact with the water surface that helps submerge the figure. Hula's newest pieces is titled 'Lewa', Painted on the side of an abandoned shipping dock, the installation features a woman gently reclining back against the dock.
Hula gains attention from people all around the world, all of which started back in 2015 when he released his first piece of art. His work was featured in many publications including CNN, The Guardian, The Huffington Post and Condé Nast.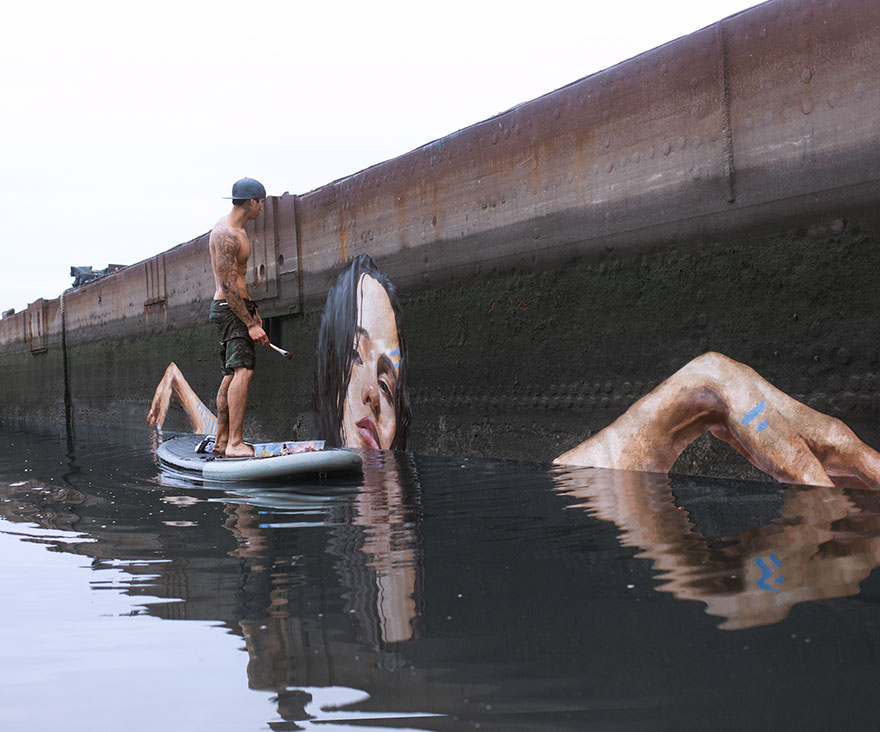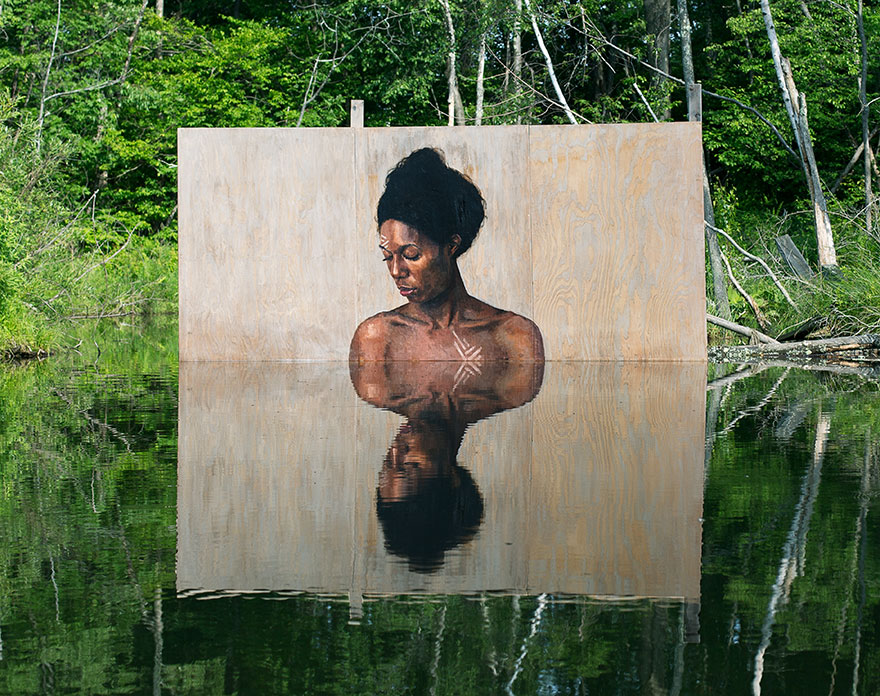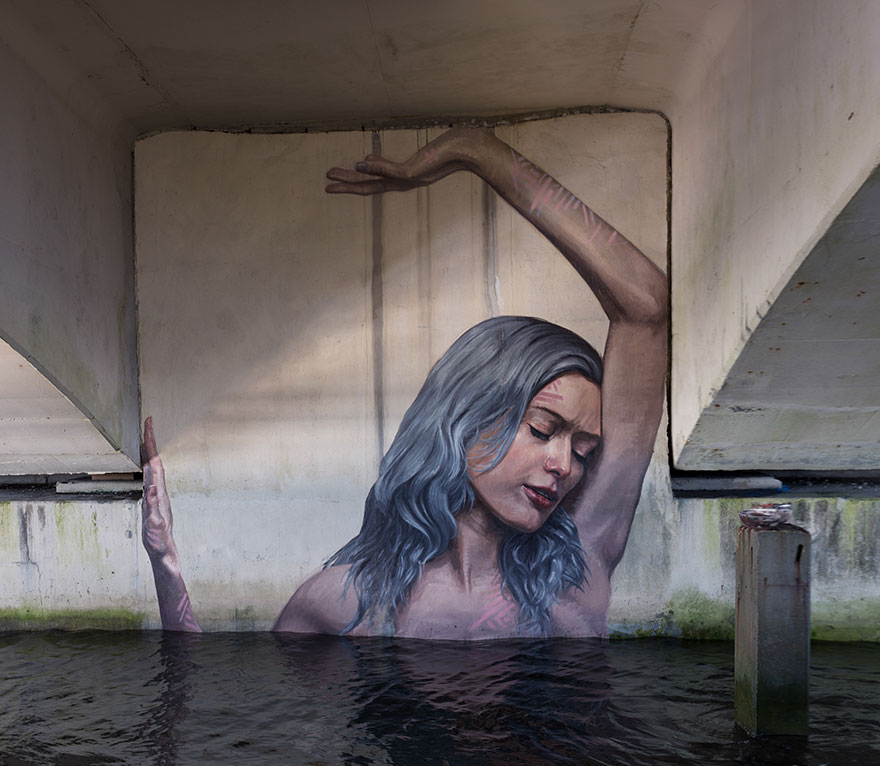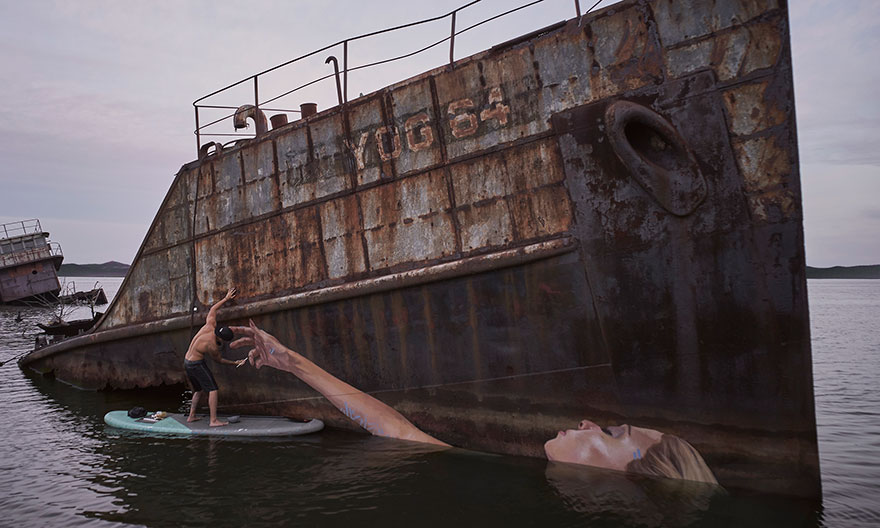 To view more of his work, go to http://byhula.com