Freelance designer Rosa de Jong is based in Amsterdam and constructs tiny worlds inside glass tubes. These little miniatures feature trees, houses and other structures, all of which are small enough to fit inside the small tubes. Titled 'Micro Matter', Rosa de Jong's creations earned 'Platinum Winner' for A'Design Award & Competition 2016.
To construct the individual bottles is similar to how a boat inside a bottle is constructed. The buildings are made out of cardboard while the trees and other nature elements are created from items Rosa de Jong finds around her. The variety for materials is endless for the Dutch artist. She used sticks that her cat brought in one day, rocks from the Caribbean Islands and sand from the Monument Valley.
Seeing a world inside a tiny tube is not a common site, which is what makes the miniature scenes so popular and magical to view. Each tube in the 'Micro Matter' collection shows an exuberant amount of detail down to the tiny tents and windows on a building. Rosa de Jong doesn't plan out the worlds before she creates them. Instead she starts working and sees how each structure looks in the tube. Some change depending on how each building turns out. Overall, it takes about a day for her to complete each miniature world.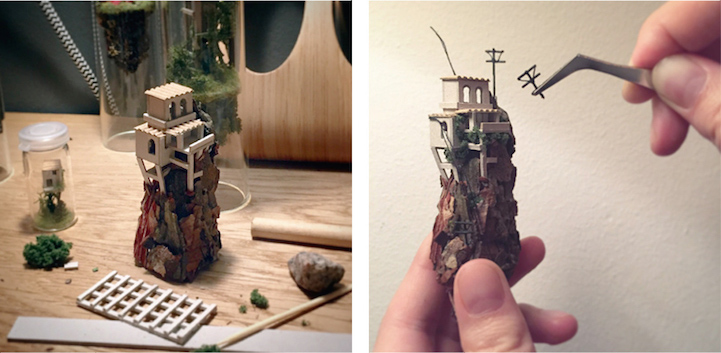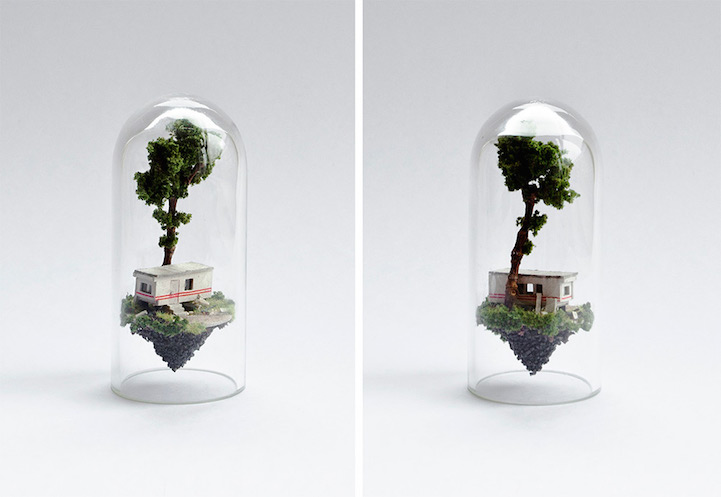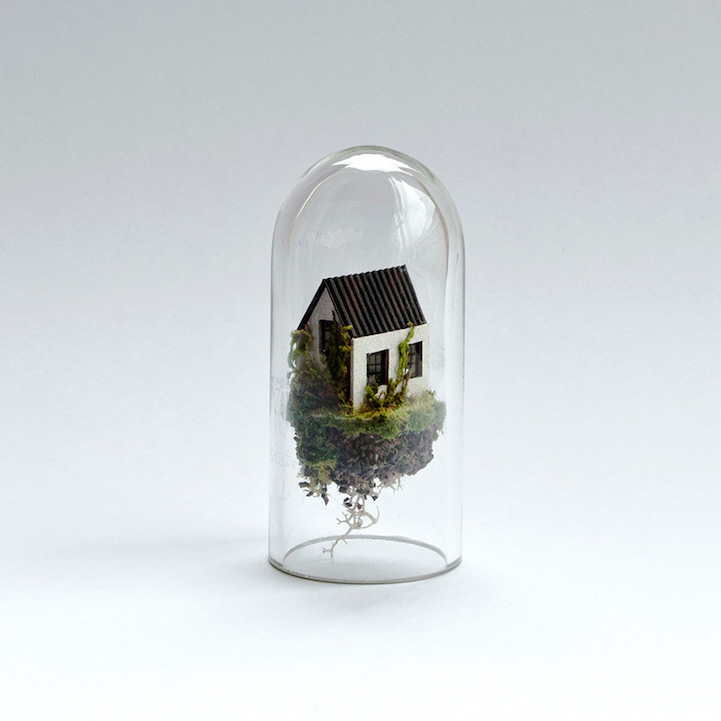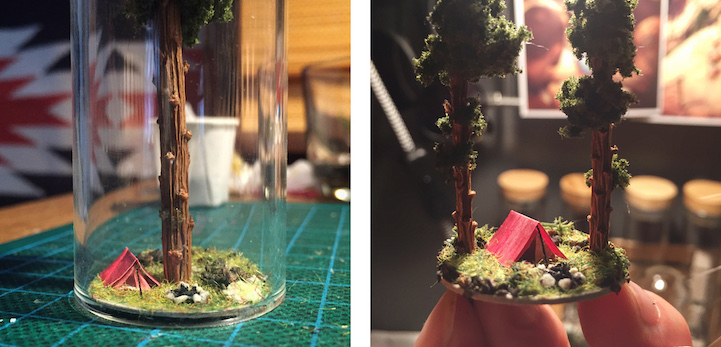 Rosa de Jong is working on setting up a website so that others can have their own personal tube to display in their home. To view learn more about the artist, go here.