After two long years, the famous Queen of Hoxton rooftop reopens its door to the public with a new surprise.

Becoming a firm fixture of the London nightlife calendar, Queen Of Hoxton's fabulous the rooftop garden has transformed year after year into a mesmerizing escape for those looking to cozy up for incredible evening after incredible evening in the heart of Shoreditch.

With stunning views across Shoreditch, it's a beacon of tranquility and exclusivity, the perfect place for your friend's reunions, dates, or solo escapes. It offers a universe that will transport you from the heart of one of the world's most beautiful cities to an unforgettable place.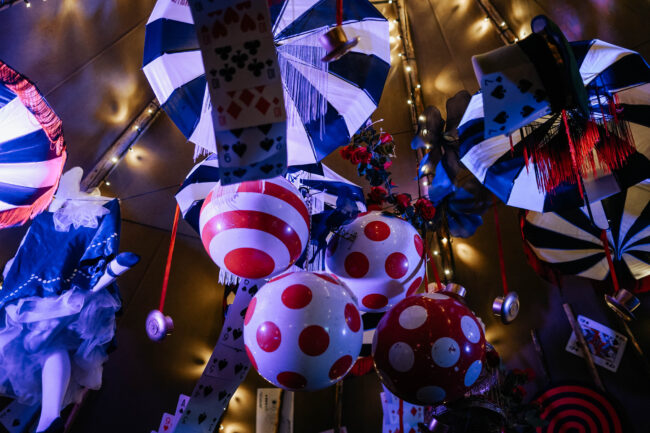 Through the rabbit hole and into a world of mind-boggling possibilities, Alice In Winterland
has been open since Friday, November 5th with a true taste of the unique. On your way into Winterland, catch a glimpse of the spiraling staircase design – with teacups, vibrant twists, and even everyone's favourite Cheshire Cat welcoming you into what lies ahead.

Take a trip through the keyhole and into surroundings that take you far away from the streets of Shoreditch around you, with a mouth-watering cocktail menu, moreish food delights, and even some sweet smells of Shisha straight from the mind of the Mad Hatter himself! Psychedelic visuals, toadstools, and a Queen Of Hearts Landscape wrap you in its gorgeous surroundings – in a world where nothing is quite what it seems. Only one sip of a teacup will have you hooked with nights you'll never forget. After all, who knows what characters may pop up across your night?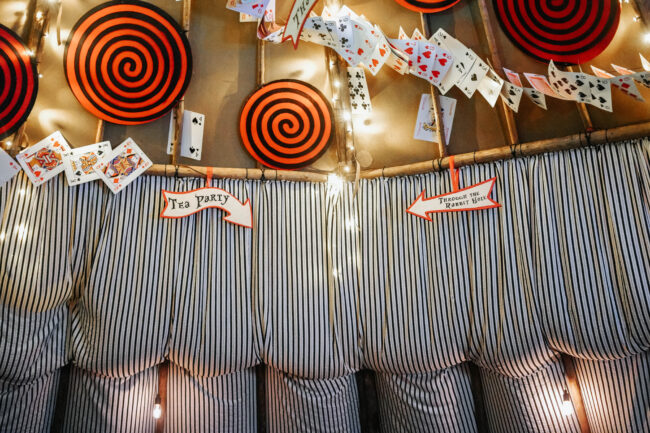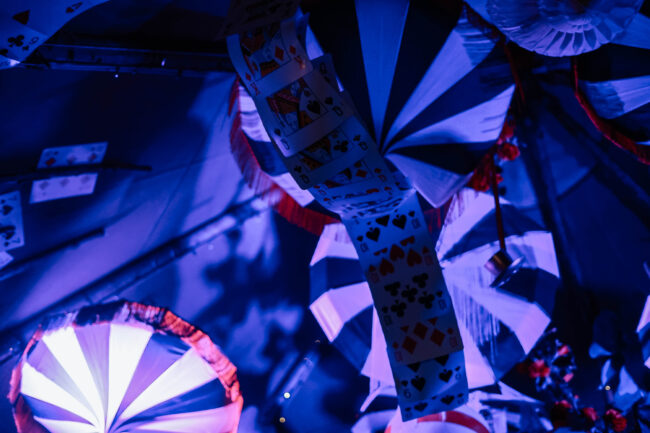 Alice In Winterland offers jaw-dropping potions of cocktails, flavours, and meals to tantalize the taste buds.

In keeping with the Queen Of Hoxton's rich Rooftop Garden traditions, Alice In Winterland
won't just be a go-to spot for a cheeky cocktail but a living, breathing world impossible to
resist. Running late? Grab your watches and take the trip into Winterland this year – there are
memories and delights just waiting to be discovered atop the Queen Of Hoxton.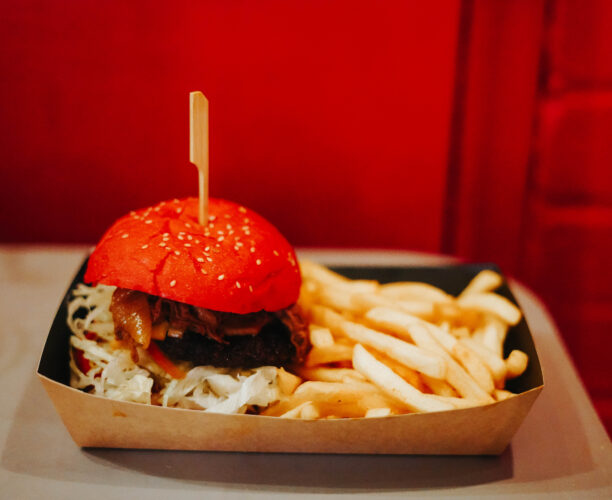 Alice In Winterland has been open to the public since Saturday, November 5th.

Queen of Hoxton Rooftop
1 Curtain Road, London, EC2A 3JX