Rapyd, a global Fintech-as-a-Service company, has landed in the UK and is marking its launch with a series of eight new art installations across the country. Each installation will respond to the simple question: 'What is financial freedom?', inviting Small and Medium Businesses (SMBs) in eight regional UK cities to engage with the possibilities of scaling their business.
London's mural has appeared on Hanbury Street, near to the world-famous Brick Lane. The mural is the work of Woskerski and is a visual representation of the concept of 'financial freedom'. Rapyd gives any business the power to make and accept payments locally and internationally, supporting more than 900 payments in over 100 countries and global payouts in over 200 countries, all while helping businesses on their journey to financial freedom.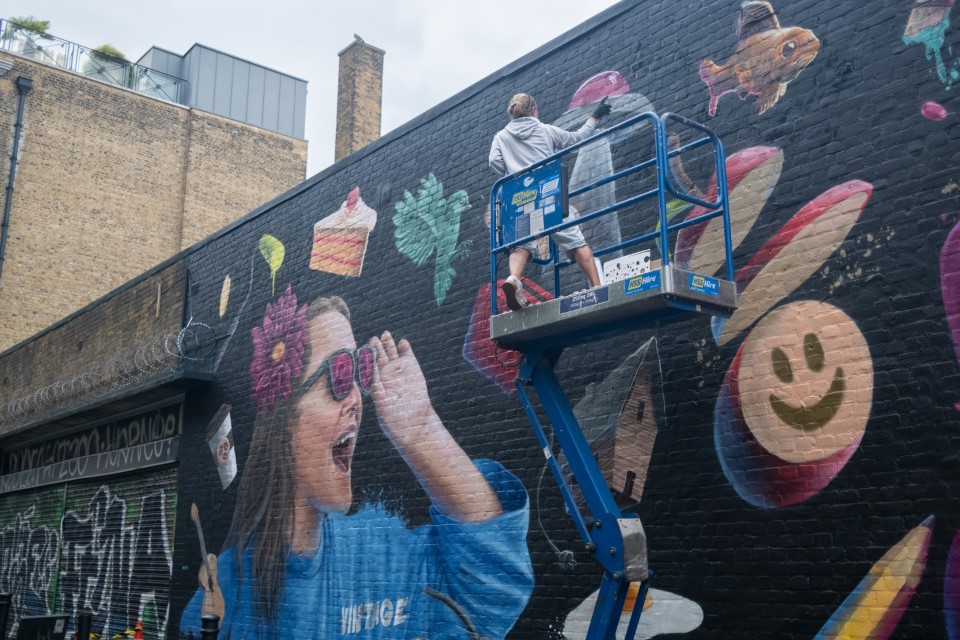 The mural can be found at Hanbury Street, Shoreditch, London, E1 5JP and is open to viewing from now until September 2022.
The artwork captures the spirit of Shoreditch with illustrations representing the famous Brick Lane bagels, artisan coffee shops, vintage markets and the nearby flower market. The abundance of elements in the design mirrors the richness and diversity of Shoreditch where the old meets the new, showing that no matter how big, small or niche a business is, they all have the opportunity to scale and participate in local progress.