A new street art event series at Secret Art London, an art gallery off Brick Lane, gives participants a behind-the-scenes look at mural making. 
Every other Sunday, the gallery boards over part of its building and invites the community to watch as two renowned street artists get ninety minutes to create murals side-by-side in response to a theme. 
This month, artists WRDSMTH and Orrible responded to a prompt asking them to share their message for the world in two thousand years. Viewers enjoyed beers in custom art cans from local sponsor E1 Brewing Company during the event.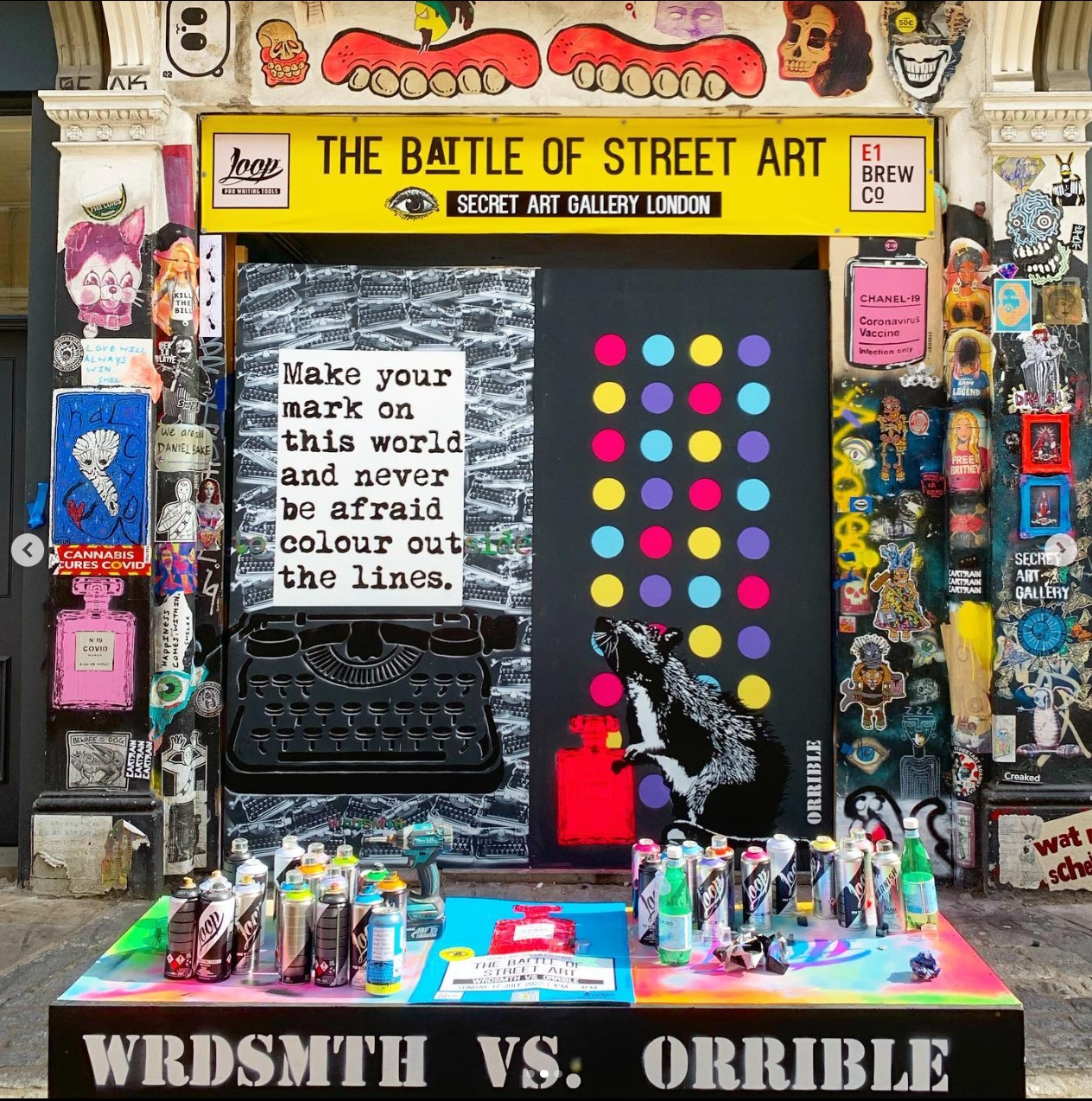 Orrible, a stencil-based artist from Devon, set out to create something "bright and fun" but also reflective of current events. He layered whimsical neon dots beneath the outline of a perfume bottle from his "Eau de Virus" series, which reinterprets the iconic Chanel No. 5 perfume bottle to critique consumerism and economic inequality amid the COVID-19 pandemic.
WRDSMTH, who got his start as a writer in Los Angeles before venturing into street art, stencilled, "Make your mark on this world and never be afraid to colour outside the lines" onto a white page coming out of a typewriter. Smaller, white typewriters filled the background, evoking cave paintings. "My mantra is to express yourself, so that would be my message to any person, thing, robot, or whatever comes around in two-thousand years" he said. "If you have a creative burning or desire, just run with it."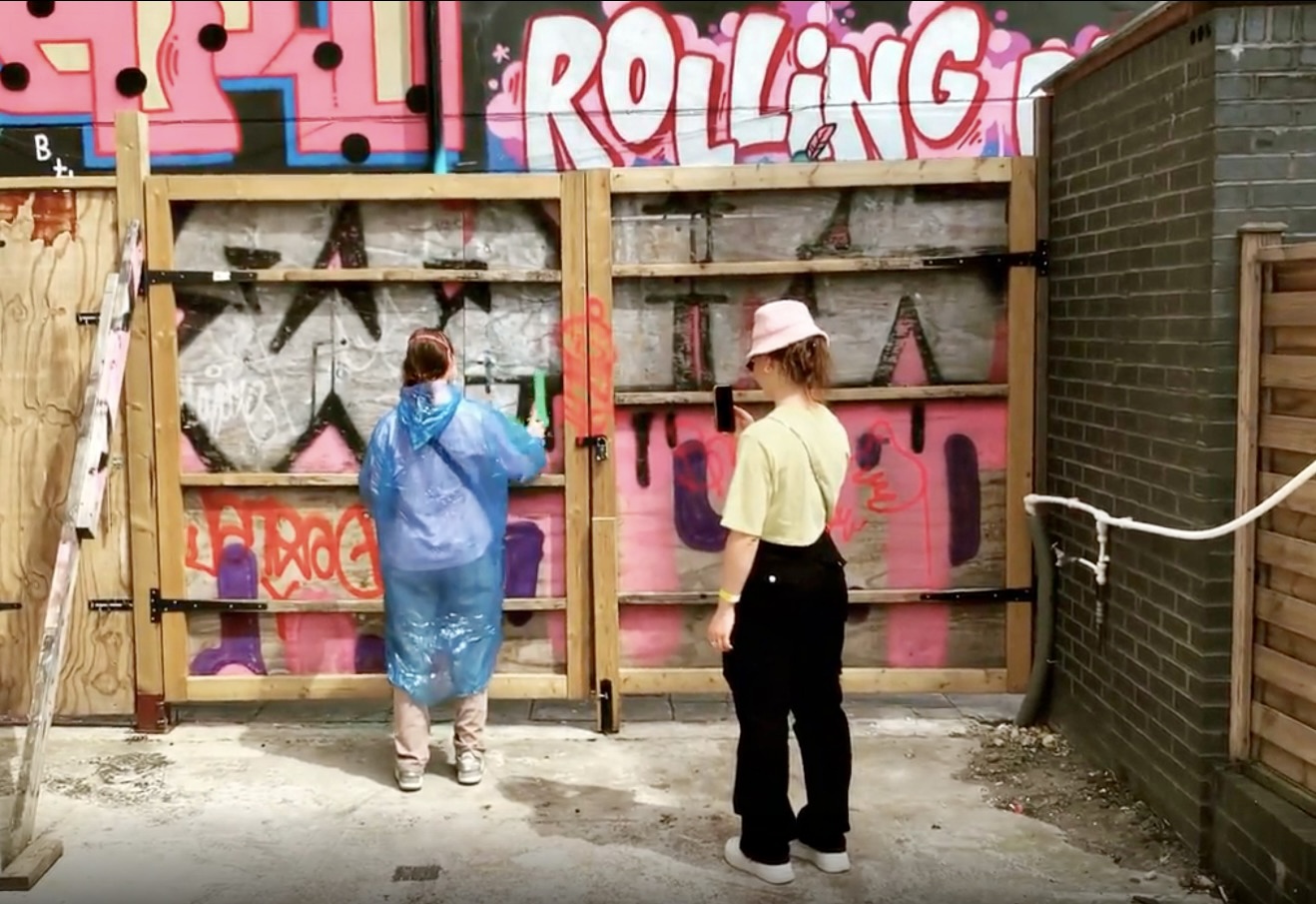 A diverse audience came to the event, including Izzy, an eleven-year-old budding artist who watched transfixed from the front row, Simone, a Portuguese die-hard WRDSMTH fan who stopped by, suitcase in tow, before her flight home, and roughly seventy more attendees. Tom, a local artist, came for creative inspiration. "Watching them reminds me of being back in my studio," he said. "It makes me want to make art." 
Izzy and others with backstage passes explored their own creativity during the interval, at a LOOP Colors-sponsored spray-painting station in the gallery's courtyard. 
Secret Art London co-owners Claudio Cecconi and Gary Stocker hope their gallery will continue to be a place for people to engage with thought-provoking art in a welcoming environment. "Galleries can be so sterile and hospital-like," Cecconi said. "I wanted to do something different." 
Secret Art London's third street art battle will take place this Sunday, August 7th from 1-4pm at 28 Cheshire Street. Stop by and see Reuben D. battle Alex Arnell, buy a £20 backstage pass for food, beverages, spray painting, and other perks, and join a raffle for limited edition prints from the artists. 
Photos courtesy of Secret Art London.