PoPsee, real name Barry Samms, is a contemporary artist melding digital art with contemporary cultural references. He has just launched a daring digital series showcasing the artwork on popular pills during Britain's Ibiza-influenced hedonistic Second Summer of Love during the late 80's.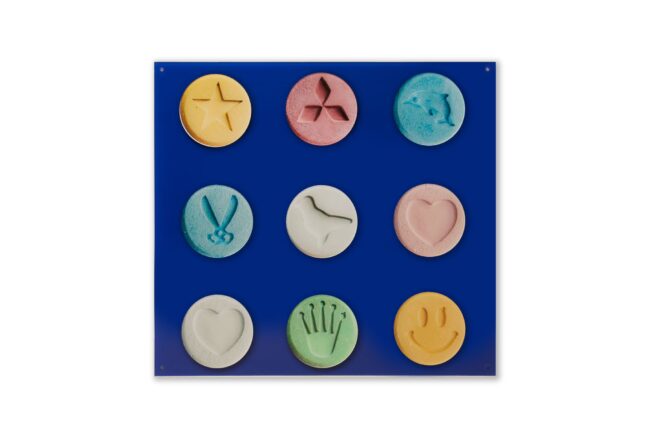 PoPsee's work is ironic, humorous, playful, nostalgic, and thought provoking – using the dichotomy of known historical moments, pop icons, and luxury brands to make a visual statement on what is valued in society.
Using the iconic 1932 "Lunch atop a Skyscraper" black and white photograph, PoPsee replaced the steel beam with a Nike swoosh for his artwork "Half Time".
"Transparency" is a clear resin suitcase with handcuffs, a whip and butt plug inside – pictured being held by a man in a bowler cap, a nod to the numerous political and government sex scandals in Britain.
The use of brand logos such as Nike, Louis Vuitton, Fendi, Gucci, Prada, and Chanel are used in "Delicate Donuts", "Ancient Accessories" (using the image David of Michelangelo in Prada underwear, Gucci loafers, and holding Louis Vuitton luggage), as well as a series of garden gnomes such as Gucci Gnome and Louis Vuitton Gnome (purchased by famous YouTuber DanTDM with 27Million Followers).
The brands are featured on pictures of various insects with "Boujie Beetle", "Gucci Bee", and "Lady Chanel". PoPsee has a love hate relationship with luxury brands. He is a consumer who also understands the frivolity of brands and views them at times as "fool's gold" which is clear in his portrayal of luxury brands in a juxtaposed way.
In 2023, PoPsee created digital prints using famous pictures from the 1800's-1900's editing a picture of Nike trainers onto them such as "Ride with Style" print, "A Masterpiece" (based on 1932 Picasso painting "Femme assise près d'une fenêtre"), and "A Boy and his New Kicks".
In 1973, Barry Samms was born in Barking East London. Growing up with very little, Barry went to a very strict catholic school. Barry is generation X and was fascinated with the emergence of BMXing, breakdancing, hip hop & rap as well as skateboarding, Nike, and Adidas basketball boots, & the emerging football association with fashion. Barry enjoyed the freedom to party amidst the acid house movement within late 80's Britain's "Second Summer of Love". During this time as a teenager, Barry was designing flyers for those parties.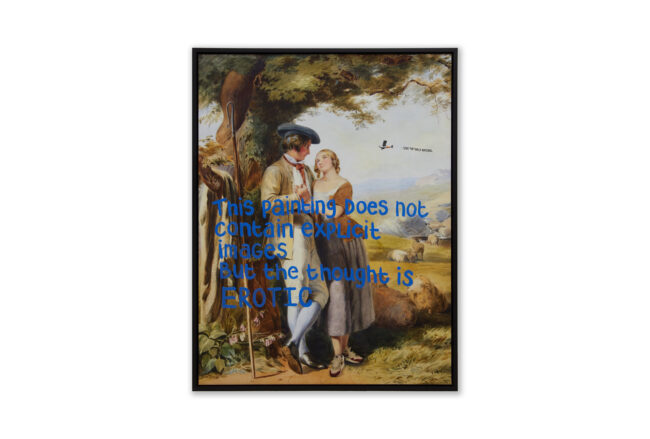 At the age of 16, Barry loved attending all-night unlicensed raves during the "Second Summer of Love" in the UK. He would go out all night and morning with his friends from The Dungeons beneath The Greyhound pub on Lea Bridge Road, Bournemouth, Milton Keynes to abandoned warehouses and aircraft hangers, traveling around the UK in the height of the pills' scene.
Barry was inspired by the artist David Shrigley and decided to study art and design after leaving school. He then went on to work for twenty years for his father who created a shipping business from their dining room table. The shipping business won The Queen's Award for International Trade in 2009 and was sold in 2012.
In 2009, whilst still involved in shipping, Barry created BR Republic Jewellery with The Prodigy's Maxim and Bobby White Jeweller and sold jewellery through the department store Harvey Nichols. Through music industry connections, Barry's jewellery was bought and worn by Beyonce and Jay Z. Beyonce was even featured wearing a BR Republic ring in Vogue.
In his personal life, Barry is passionate about animal welfare, homelessness, the ocean, and the waste that goes unnecessarily into it. Barry once projected a picture onto the Houses of Parliament that called out Canada Goose for their use of coyote fur and how they used to obtain that fur with the use of leg traps.
He supports a dog rescue in Bali as well as in Romania, raised money for several animal charities, and supported better welfare at sea for seafarers. A lover of dogs, the artist name "PoPsee" was Barry's beloved German Shepherd's nickname.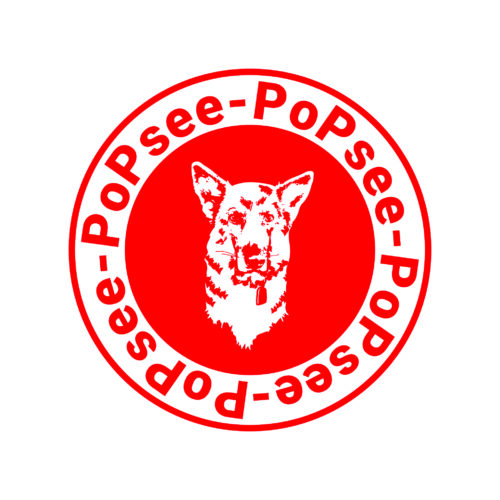 Barry is now a full-time working artist with an art studio and residence in Essex.
"I just love it, great art, especially contemporary, I can be getting on with my day and one thing out of the corner of my eye, one conversation, one song, and I'm off in another world, it feels like you get given these ideas from the universe like pieces of a jigsaw and it's your job to go and put them together, when you do it's like striking gold, it's a thrill. I'd like people who buy my artwork to experience that, I want them to look and think. It might be something that will amuse you or really change your life direction in a positive way." – PoPsee