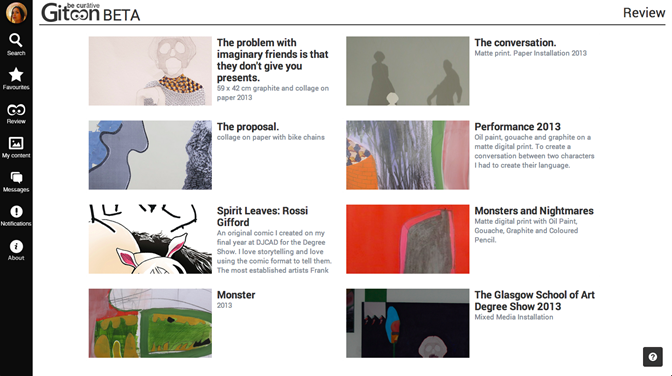 Tell us about your business: What do you do? What did inspire you to start?
Gitoon is an online publishing platform. We like to call it curative because we encourage the community to submit creative works as well as act as curators and editors. This system allows us to achieve a high-quality-only environment where only talent really matters.
I was uneasy about the fact that social connections still played such a role in someones success. Gitoon is about what you do, not whom you know.
What is innovative about what you do?
Gitoon is different from the other User Generated Content platforms because not everything that is uploaded gets to actually feature on the website. It is different from the media run by an editorial team because it is only our audience that gets to decide which submissions are good enough to be published.
What were the biggest obstacles launching the start-up and how did you overcome them?
One of the most difficult things about this project is that it fundamentally serves three audiences: those who create content, the enthusiast curators and those who just want to enjoy good stuff online. Myself I belong to the third group, and while I can understand the second pretty well, the creative people are a bit of a mystery to me. I do not have any background in either art or design nor film-making or music. Yet, I am trying to build a platform that serves and honours creative talent. It took a lot of reaching out, mingling and open-mindedness to connect and take in feedback from this group.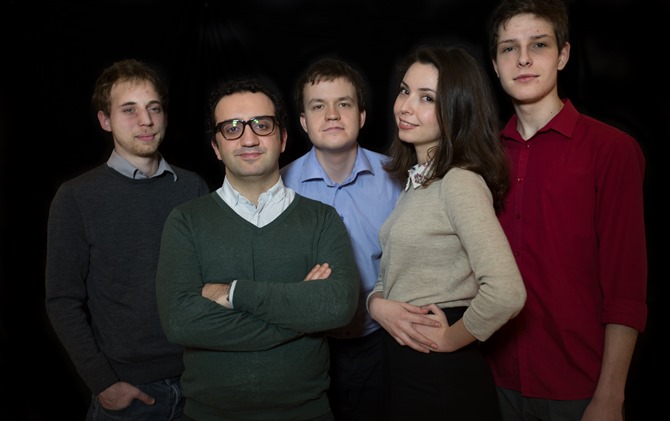 What would you say has been your most memorable experience while developing your startup?
It's been the most exciting experience in my life all-together. The most thrilling moment, however, was when I received a package with a comic book from one of our first contributors. It was from a Scottish visual storyteller whom I approached online asking her to become one of Gitoon's pioneers. While Gitoon is a digital platform, receiving something so tangible and real from a stranger was a touching experience. For me in that moment it was a confirmation, an encouragement, a sign that I am on the right path and onto something big here.
Why did you choose Shoreditch to launch your start-up? 
Our office is a live-in space so fundamentally I wanted a location where I could feel comfortable 24/7. When it comes to the concentration of talent in tech, business and arts Shoreditch knows no equal. Everyone is busy doing something novel and exciting, and that is keeping us on our toes.
What should help for the development of Shoreditch entrepreneurial community? What this community is still missing?
The TechCity is a perfect matchmaking environment for the entrepreneurial and tech talents as well as financial resources. Yet I feel that not enough attention is being devoted to what technology can do for the development of culture and arts.
Who/what are your favorite CEOs/Businesses in Shoreditch?
I don't like the idea of idealising strangers as opposed to real people around me. So I guess my favourite CEO is Scott Button of Unruly, because I actually worked for him before I starting Gitoon. In fact it was only there that I got in touch with my inner entrepreneur.
Unruly has not only hacked it's industry, but also actively shaped it. Projects like City Unrulyversity, which by the way is a weekly must for my team, show just how much this company invests into the growth of its community.
G: What are your favorite places in Shoreditch?
E.Pelicci for hearty home made breakfasts and lunches. It has stayed with the Pelicci family for over a century and I haven't been to a friendlier place. Friday burgers at the Google Campus is really killing two birds with one stone – leaves me full and my cardholder empty.
G: What does the future has in store for your company?
After the launch of the closed beta last week, the next challenge is to gradually open it up to the public. At the moment we are focusing on image submissions, opening up the other types of media one by one. Fundamentally we are striving to build a thriving community of creatively gifted people and their engaged audiences, so we will be on the lookout for the right people in the upcoming future.
Social links:
Twitter: @gitooncom
Linkedin: https://www.linkedin.com/company/gitoon
Facebook: https://www.facebook.com/gitooncom
Website/Blog: www.gitoon.com