One of the UK's most acclaimed chefs' Tom Aikens is launching a new online cookery school: Cooking with Tom Aikens. From the kitchen of his Belgravia restaurant, Muse, he will be teaching virtual lessons in cookery: from essential knife skills to how to prepare a show-stopping dish to impress discerning dinner guests with.
The first course in the series will be
Meat Free Mondays
– taking place on Monday evenings throughout January, February and March. Costing just £60 for the full course (six classes, starting on Monday 4 January), it is an ideal opportunity for those looking to reduce their meat-consumption and garner new skills in plant-based cooking.
 Ranging from the healthy to the indulgent, the course aims to arm Cooking with Tom Aikens attendees with the skills to cook delicious, hearty and impressive vegetarian fare.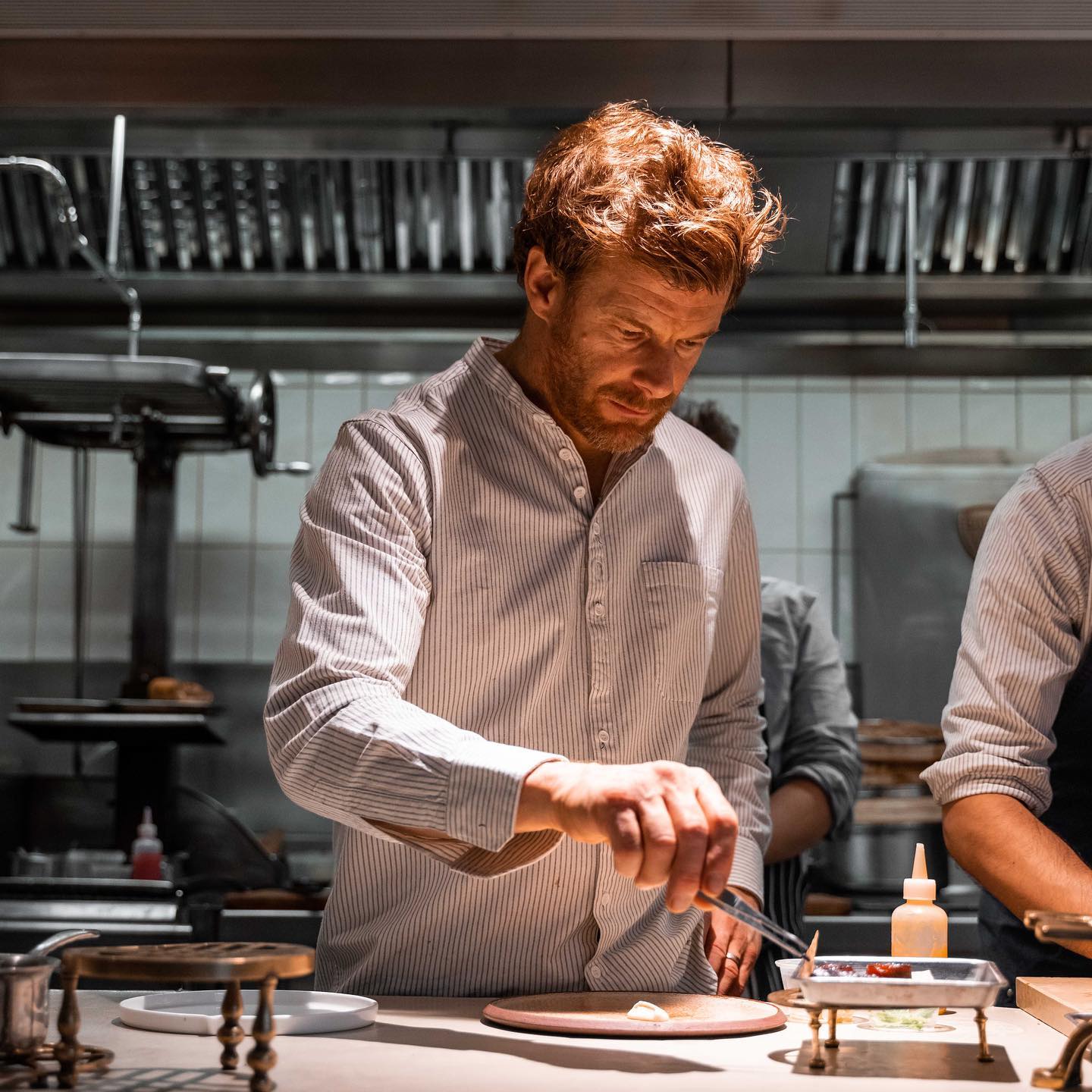 The courses will be available via a members-only Instagram channel – 
@cookingwithtomaikens
 –  on which Tom Aikens will host each cookery class – offering an intimate online environment where learning feels as organic as possible, with participants able to master skills from the comfort of their home kitchens.
The inaugural course – Meat Free Mondays – will guide participants through six dishes, to build up their repertoire of easy yet impressive vegetarian dishes.
Monday 4 Jan – Salt Baked Beetroot Wellington (vegan)
Monday 18 Jan – Oven Baked Cabbage Cannelloni
Monday 1 Feb – Cauliflower Tabbouleh & Cauliflower Pizza (vegan)
Monday 1 March – Roasted Savoy Cabbage, Stilton, Pear and Pecan
Monday 22 March – Chia Seed & Red Berry Pudding, Cardamom, Cashew Cream (vegan)
On the launch of his new cookery school Tom says: "It has been an incredibly difficult time for our industry, but one positive that has come out of this is the interest in cooking and growth in the number of people wanting to learn new skills in the kitchen! We're hoping to offer people the opportunity to cook good, healthy meals at home  – something I feel really passionately about! We're so excited to be launching this new online platform, and I'm looking forward to meeting all our new members over Instagram in the coming weeks."
The Meat Free Monday course costs £60 per person, which includes 6 lessons, access to the private Instagram channel, recipes and weekly tips and tricks from Tom.