One of the first things I searched for when I was in London was a "cool café near me." I needed free WIFI, good coffee, and a good work atmosphere. Over the past few weeks, I have found some great places to work or study around London.
96a Leather Ln, London
I felt immediately comfortable when walking into 'The Factory.' The barista greeted me with an enthusiastic 'bonjour!' and a warm welcome. This is a great spot if you like to relax and listen to smooth music while working. The food comes out fresh and the coffee is delicious. There is less seating in this café than the others on the list, but I've never had trouble finding a seat. The WIFI comes free with a password that you can request from the staff.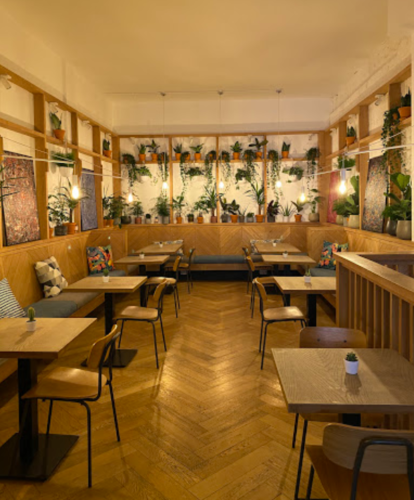 160-164 Goswell Rd, London
A bright and unique corner coffee shop that attracts a younger crowd. This place is full of colorful fixtures and furniture. Plenty of seating, free WIFI, and outlets on every wall makes this the perfect place to settle in for the day. Pop music plays in the coffee house giving a very upbeat vibe. However, if you prefer to pick the music you can definitely pop in some headphones and drown out the background. If you do find yourself heading to Goswell I definitely recommend the Lemon muffin.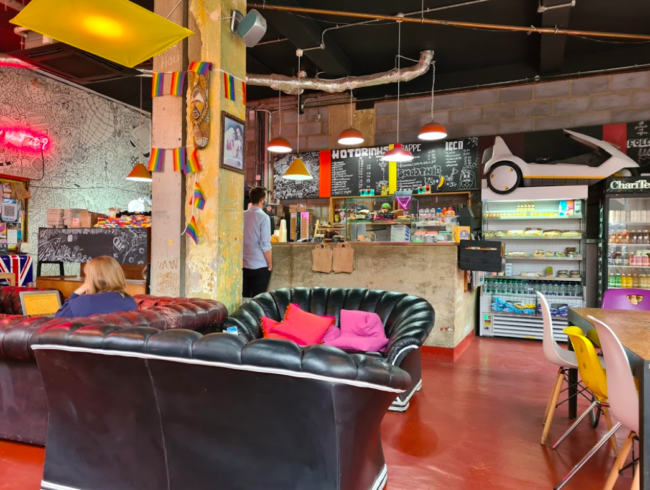 24 Gloucester Rd, South Kensington, London
This bright coffee shop in South Kensington offers delicious coffee and baked goods. The building looks small but has plenty of space for people dining in or coming to work. There is seating both outdoors in the garden and inside. Inside tables are upstairs near the baristas or downstairs near the kitchen. Free WIFI is available, however, it does time out after about four hours. Perfect for getting out and doing some assignments, but not the place to settle in for an all-day work session.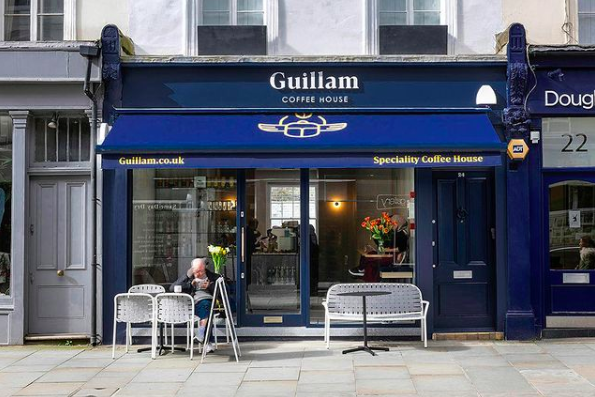 199-206 High Holborn, London
This is a more expensive option if you are looking to get a meal, but it is an extremely cozy atmosphere. Enter through the main doors of The Hoxton hotel and there are plenty of workspaces. They range from tables and chairs to plush couches. People not staying in the hotel are welcome to stay and work for as long as they need. This spot can be busy, but I have never had trouble finding a proper study spot in one of their window seats.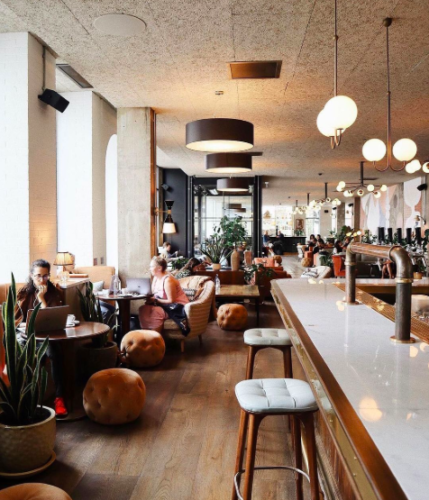 23-25 Leather Ln, London
A hidden gem on Leather Lane. From the outside, it looks plain with its white storefront and simple painted sign. However, once inside you can feel the energy of the place. The drink specials are unlike any others I have found. The 'summer breeze' adds hibiscus, grape, and blueberry to turn a regular coffee into a refreshing and light drink. This is a perfect place to people-watch as well if you are able to snag a seat by the window. In addition, free WIFI and plenty of power outlets make this a settle-in spot.