by Salim Jawad
Art: a multifaceted word with many different definitions… when we speak about art, we speak about creation, imagination, expression, also materials, words, images and many other things.
On top of everything, Art is a moment that we try to freeze. Some creations will stay for only seconds, or days (like the ephemeral art for example) whereas others will stay for years, century or more… In this branch of art we can find the street art.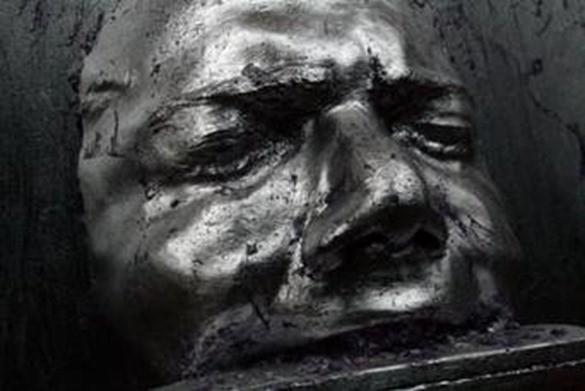 Let's discover the vision and the perception of art, and street art according to UrbanSolid, a group of two Italian artists. Coming from the Academy of Fine Arts of Milan, they spread their creation all over Europe. You may have seen their creations through the streets of Brick Lane or Shoreditch, two places that they particularly appreciate.
-How could you describe your art?
Our Art is based on sculpture. Urbansolid was born five years ago with the attempt of bringing graffiti and wall painting to life, using the third dimension. The main idea is to produce anatomic mould, objects and moreover, working on the multiple. The walls of cities like Milan, London, Florence, Turin, Paris and many others are the perfect frame for our installation, giving the possibility to the observer to physically touch and come into contact with the artwork.
– How and when did you start your journey in street art world?
In 2010 we started our project in the urban landscape, working exclusively in contexts that already shown severe urban decay, on crumbling and unused walls. We need to get more audience in order to spread our message around and the streets are the best and fastest way to reach our goal.
– What are you main sources of inspiration and do you have some "reference artists" inspiring you?
We do not have any reference Artist. Our main source of inspiration is our society with its contradictions, nonsense and paranoia. Every installation is the result of the contemporary happenings dealt with a provocative but respectful way.
– What kind of message do you want to send? I often have the feeling, when I look at your creations, that we are controlled, monitored, or even not free. It enhances a kind of frustration isn't it?
You are right!!The frustration leads us in the streets, hanging our artworks. Our aim is to provoke, to get a reaction in the observer who accidentally comes into contact with our sculptures. We make fun of the condition of the modern human being. We are in the Big Brother Era, you cannot even speak to your mother freely!!
– You use a lot of reliefs in your creations, why?
The innovation in our Art is exactly the use of reliefs. It is not simply a tag or a drawing on the wall, it is a real object, face or body which physically comes out the walls. We are the pioneer in bringing the third dimension to the Street Art.
– You make a lot of creation in different country; each city has its own vibes and spirit. What do you think about London? What are the qualities of this town according to you?
London is one of our favorite city. It is one of the most multicultural, modern and cosmopolitan cities in the world. Lots of people and tourists go around the city every day and night for millions of reasons giving to an Artist a great visibility.
-How could you describe Shoreditch and the surroundings areas (Brick Lane for example)?
Shoreditch and Brick Lane are nowadays two of the most popular zones in London. (As in a few years Brixton could be). Lots of different bars, club, restaurants, shops and Art Galleries are growing fast, creating a perfect scenario for the street art. Walking through those areas you can feel a particular atmosphere and it seems to be in an open-air Museum which changes color from night to morning. Thanks to international street artists London beats!!
We will definitely make other installation in London, but for the moment we are setting up everything for Paris at the beginning of April.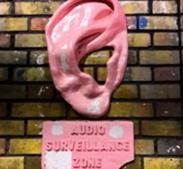 – A last short note for Made in Shoreditch Magazine?
We would like to thank you for your work. With your magazine you keep the people informed about new forms of street art all over the world!!
If you want to follow their work just check on their website (www.urbansolid.org) or their Facebook page (Urbansolid Art)