A Truly Unique Ibiza Landmark at Super Stylish STK Ibiza
As the true portrait of paradise on the Spanish Balearic island of Ibiza, the modern chic steakhouse brand STK brings world-class cuisine to the island. STK Ibiza is the latest opening from a global leader in hospitality industry The ONE Group, Licensed by Dubai based Private Equity Firm Foxhole Holdings Limited: a brand known for offering dynamic upscale dining and world-class service in decadent and social setting. STK Ibiza opened in summer 2016 tipped to be just what the island needs, which brings its international fame to one of the world's most exquisite destination. STK Ibiza continues to exude an air of luxury and even more amazing dining experience for its sophisticated clientele.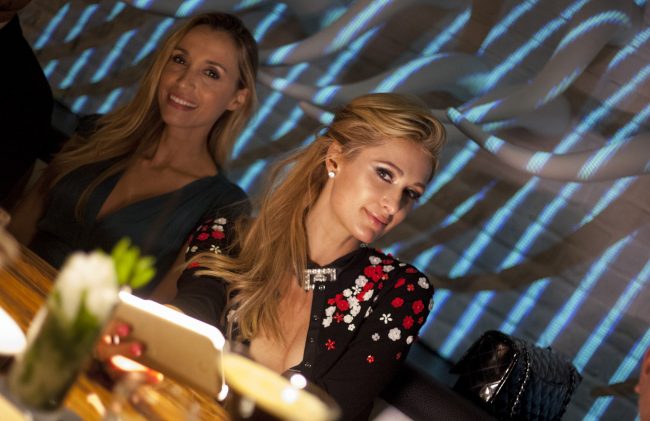 Since its launched in July 2016, STK Ibiza has set itself to be the most talked about luxurious restaurant and lounge bar and become a firm favourite in Ibiza's dining scene, evidenced by the eclectic crowd that enhances the restaurant's cosmopolitan feel.
STK Ibiza has established itself as the landmark venue and lives up to its reputation as a fashionable and entertaining playground for jetsetters, celebrities, VIPs and guests. STK Ibiza brings fine dining, design, music and entertainment together.
Spread over two floors in a prime location, the high-energy venue offered guests a variety of social experiences positioned right in the heart of Ibiza Town in Ibiza Corso Hotel & Spa at Marina Botafoch. Skilfully designed to be chic yet sophisticated and catering for two hundred and fifty guests seated at one time comprised of six distinct areas. The stylish STK Ibiza offers a sleek elegant main lounge, an exquisite private dining room, Exclusive events space with private bar and dining room, casual bistro, outdoor marina terrace and the club. In addition, the venue provides private parking, valet parking and a secret entrance for VIP's.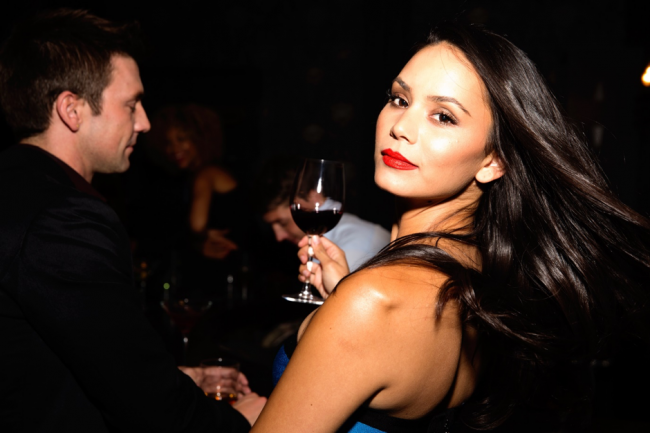 The restaurant at STK Ibiza is headed by executive chef Barry Vera, who was previously head chef at Conran Restaurants' (now D&D Lon- don's) Le Pont de la Tour, Quaglino's and Canti- na del Ponte, and for Marco Pierre White at the Waldorf. Vera was also the executive head chef at Blues Restaurant in Camps Bay and the Table Bay Hotel on the waterfront of Cape Town Harbour.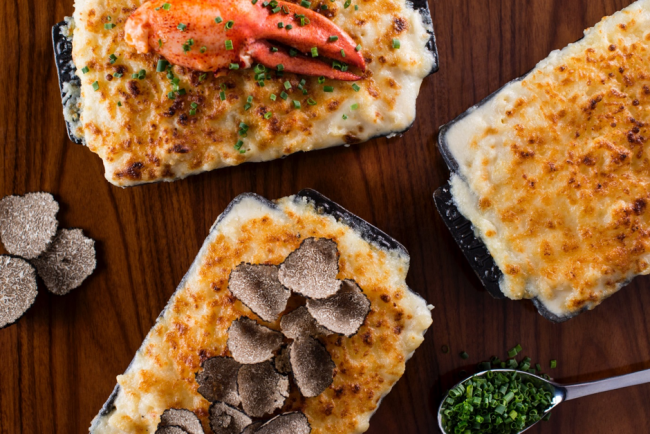 Offering to Ibiza a truly international gastronomic experience, STK Ibiza boasts a full A la Carte menu but as the name would suggest it's the steaks that shine on the menu. STK has rewritten the rules on what a steakhouse should be. Catering to the discerning tastes of meat lovers with a world-class steakhouse serving the finest 28-day custom-aged USDA beef with prime selections for its flavour, tenderness, the juiciness and fine texture of the meat. Offering nine different cuts, choose from Sirloin, Rib Eye, the classic Fillet, Hanger, T-Bone, New York Strip and Tomahawk all derived from younger beef to produce the highest degree of marbling, gorgeously cooked by their master chefs served with an array of specialty toppings, sides and sauces of your choice like foie gras butter, grilled king prawns or shaved white truffles. Another must try on the menu is the STK mini burgers.
For those who have the taste for seafood, STK Ibiza serves up a delicious selection of seafood and raw specialties from the Raw Bar including Japanese Oyster Shooter, Scallop Ceviche, Cobia Ceviche, the Whole Norwegian King Crab Leg & Claws or something fancier then opt for the Caviar. Alongside the impressive steak and seafood selection, the menu offers a range of fresh salads such as Crab Salad with Grapefruit; Stuffed Courgette Flower with roast tomato, olive dressed with wild leaves.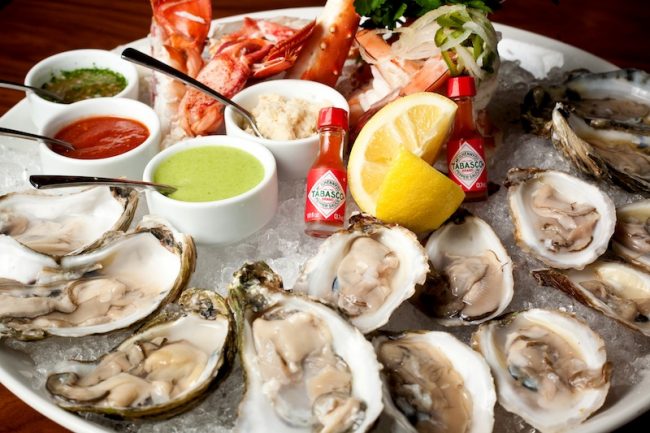 The menu is a celebration of American cuisine with world influences, contemporary flavours and seasonal inspiration using international cooking techniques are every bit as striking as the interior. The best part of any meal is the "dessert". With an array of mouth-watering desserts satisfying that sweet tooth are the popular local delicacies such as Poached Pear in Pedro Ximinez Sherry and Polvorones with Apple and Cider Custard.
Complementing the chef's delectable fare, STK Ibiza's beverage program crafts unforgettable libations with their impressive selection of specialty cocktails by the award-winning mixologists bringing their creative flair and passion into every cocktail; featuring STK favourites like the Blood Orange Margarita, STK Martini and the Lemon Stiletto.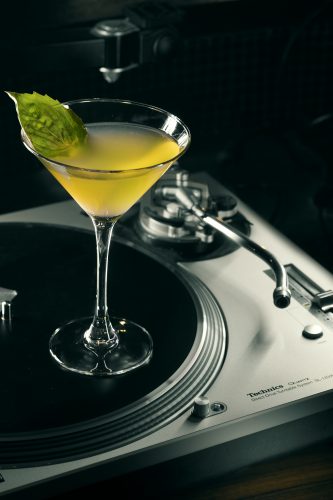 At STK, you'll find more than a great culinary experience…STK Ibiza brings together the best of American with world influences, the enjoyment of being entertained throughout the night with a series of carefully curated entertainment, live acts or dance to the latest music from guest DJs.
STK Ibiza is more than just a restaurant, a cocktail bar, exhilarating music and spectacular performances. It is all the above with an extension of the personalized service and electric atmosphere offering an ultimate exclusive one of a kind experience. With its high-energy vibe, STK Ibiza is the place to be.
STK Ibiza sees 2016 in style hosting some of the biggest names in entertainment and music with a series of Red Carpet and A listed events. Hot on the heels of their biggest and best set of collaborating with Eva Longoria for hosting the first Global Gift Party on the island with appearances by celebrity guests from Nicole Scherzinger, Jenny Frost, Jose Baston, Oliver Cheshire, Tyson Beckford and Amaury Nolasco alongside on the red carpet also Spanish actress Maria Bravo and basketball player Danilo Gallinari. The evening's stellar event featured performance by British songstress Alesha Dixon.
Summer in STK Ibiza was also complimented with One Self by Tyson Beckford event, Stoli Vodka International Awards event and the official party for Ibiza Regatta. STK Ibiza also collaborated with Coburn Projects and The White Feather Foundation, exhibited photography works by Julian Lennon's 'Everything Changes' collection.
It was impossible not to feel excited about 2017, after a successful opening and through a solid commitment to bringing guests an exceptional experience, STK Ibiza will continue to host some exciting events such as champagne brunch party and will be thrilled to bring in famous international and local artists, DJs and celebrities, making for what is sure to be the get together of the season.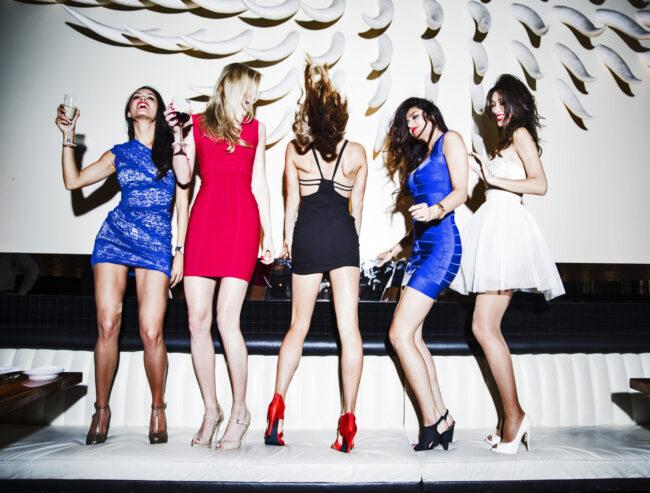 Nobody does glitz quite like STK, offering the perfect combination of exceptionally superior culinary experience, upscale bar and high-energy vibe in one location. STK Ibiza will keep making headlines in Ibiza and beyond.
Continuing its successful international expansion with its recent opening of STK Ibiza and STK Milan. STK is planning a spell of new openings throughout Europe and the US including Miami and Edinburgh.