Harold Rubin,  92 year old entrepreneur and  polymath has been self employed almost all his working life.  New York City born – Harold has lived and worked in Shoreditch for over 30 years.  He recently launched Harold Unlimited to shift attitudes towards age and encourage healthy cooking as a way to increase wellness and combat isolation amongst singles and older people.  
G: How would you describe yourself and have you ever imagined that at 92, you still be running a business? 
H: I guess I could be described as a form of perpetual motion as I have never been able to suppress my enthusiasm for my interests. 
I was born and educated in New York City, first generation American, parents immigrants to the USA at end of 19th Century.  My father worked himself up as a successful women's clothing manufacturer with his own company which weathered the early years of the Great Depression.  One of his brothers was a self made millionaire heading a firm making office and school supplies. A maternal uncle headed a metal works company.
So perhaps entrepreneurship is in my genes.  I started my own interior design practice at 17 while still studying.  I have now worked 75 of my 92 years and a total of those being employed by others is about five of those years.  I was told at an employment agency when 35 that I was unemployable as my experience would most likely be greater than a possible employer's who would also fear I would steal his clients and set up on my own.
G: How did you come up with an idea to launch Harold UnLtd ? 
H: Harold Unlimited and the desire to share experience with older and single people and guide them towards a healthier lifestyle developed over the past several years.  I am doing this as a gesture and not this late in life to seek fortune. We also want to shift attitudes to age – not only in the Startup and Digital world – but across other sectors.  Living in Shoreditch I am at the heart of the Startup world and it would be good to collaborate more with other local self-starters and companies.
G: Where do you find the motivation and what inspires you to keep going and keep creating value for others?
H: I have had three lengthy different careers where I followed my passion, as an architectural and interior designer, as an art gallery owner/director (2 galleries Manhattan and London –Shoreditch) and as a restaurateur ( 2 restaurants Pembrokeshire and London – Islington).  There have been several other businesses I have created. I have also done these from economic necessity, ability and knowledge and a desire to prove myself. 
With my planned video series on cooking, my intention is to guide and inspire people  into simple, healthy, economical dining which can lead to improving their general wellbeing and social life.
G: What are your favourite projects that you have seen recently and who are your favourite entrepreneurs / artists /  people that you follow regularly? 
H: My favourite people are creative ones, artists, writers, musicians, actors.  I am proud to have helped a great many and pleased that my enthusiasm for the arts has not waned.
G: Shoreditch changed quite a bit in the last 20 years, a lot of companies have moved a bit further north or east, why do you still choose Shoreditch to run your business? What is Shoreditch still missing? 
H: I have lived and worked in the Shoreditch area for more than 30 years.  The many changes are beyond description. It lacks services and practical shops: too many estate agencies, cafes and restaurants.  A population who does not contribute much to it, they act as if they are passing through, no feeling of family or shared community life.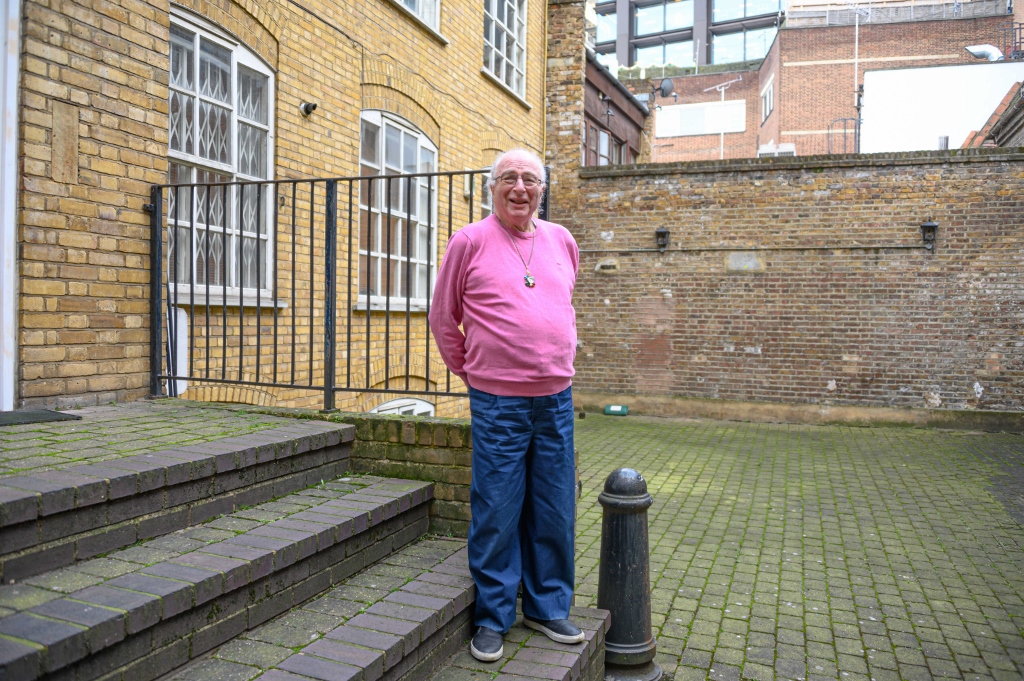 G: What 3 pieces of advice would you give to the people who want to create something, but not sure how or where to start ?
H: My advice to creatives setting out is – know your subject, have faith in your ability and be prepared to sacrifice and work hard and endless hours.  Do not put things off, yesterday is better than tomorrow.
G: What's the biggest risk that you've ever taken as an entrepreneur and how did it turn out?
H: In 1954 I started an art gallery in Manhattan with $100 cash and several months of DIY work.  It succeeded because I supported it with design work as well as running it.
G: What are your future plans?
H: Now with Harold Unlimited and my associates I hope to continue to make videos and write on my favourite subject: food preparation as a way of improving your wellbeing.  We would also love to change perceptions about age and what older people can contribute to this new economy and help themselves by being part of it. Actions maintains youthfulness.
Social links: 
Website: www.haroldunlimited.com
Email: haroldwernerrubin@gmail.com