When it comes to celebrity fashion there is one name you just can't forget- Dennis Kenney! His tremendous works throughout his career have made him one of the best stylists ever in Hollywood. From his works in Grammy's, Met Gala, Tony's to styling in HGTV's and TLC's Season 10 of Trading Spaces and Good Morning America, all Kenney has done is serve as amazing looks and we can't help but be obsessed with him. He is also a Television personality and oh boy, do we enjoy watching him. A very cheerful person, full of helpful fashion and lifestyle insights. He is an actor too having worked in various films such as his role as the Grinch in Dr Seuss' How The Grinch Stole Christmas. Curious about his successful journey to success? We got you covered.
Dennis Kenney was born and grew up in Boston. He started as a competitive and best hockey player in college. Unfortunately, he encountered a knee injury that restrained him from ever playing hockey again. This marked a change in direction for Kenney and he started all over to figure out what he wanted to do in the future now that he could no longer play hockey. He eventually developed a passion for acting and theatre arts. Guess what! He decided to give it a go. He attended the well-known and prestigious Carnegie Mellon University to chase his acting dreams. He graduated and became a theatre and fine arts teacher.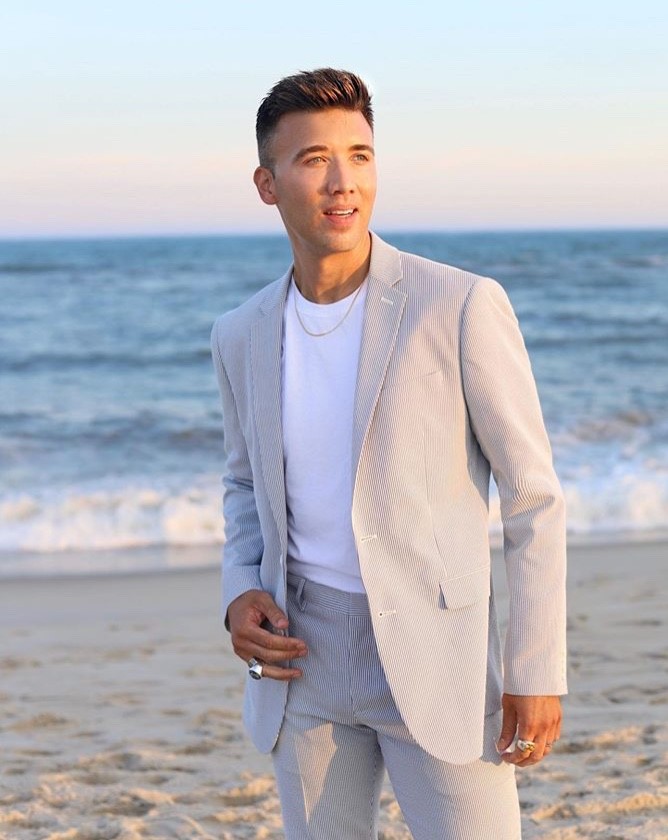 During his time as a theatre and fine arts teacher, Dennis Kenney became intrigued with fashion, clothing and the expression role they played in theatre arts. It wasn't until one day he attended a Lacoste fashion show in New York that he realized he was in love with fashion and styling and there was no turning back. He started posting his outfit and styling photos and immediately became a fashion influencer currently having more than 70,000 loyal followers on Instagram. Brands started noticing him, one of the first big brands to notice him was 260 and from that moment onwards it has been uphill.
Apart from the big awards like Grammy's, Tony's and Met Gala, he has appeared on various television shows. He is a fashion fixture having interviewed very big names in the industry such as Christian Siriano. He has appeared in ABC's World News Now and regular fashion show segments live from Rockefeller Center for NBC New York. Being a lifestyle expert and influencer, he has expanded as a spokesperson in home décor working for amazing brands such as Eclipse and Brookstone curtains. When you are as determined as Dennis Kenney, there is just no stopping to grow. He has recently started a successful clothing brand called NONDK. Customers love NONDK because of its amazing fabric, design and authenticity but most importantly because of the message it sends. NONDK is designed to make people feel united and like they belong regardless of any differences that society poses. We can't wait to see even more amazing ventures from Dennis Kenney in the future.